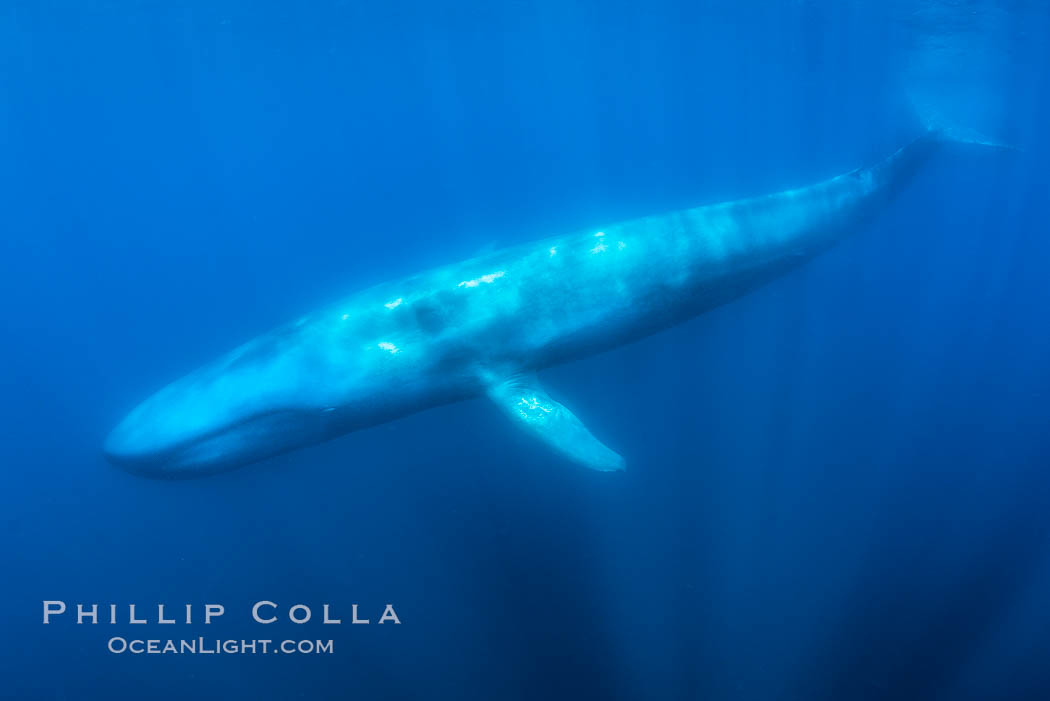 A huge blue whale swims through the open ocean in this underwater photograph. The blue whale is the largest animal ever to live on Earth.
Image ID: 34567
Species: Blue whale, Balaenoptera musculus
Location: San Diego, California, USA
Blue whales have been in our area recently. Not too long ago you could have said that and most people would have been quite surprised. But it is no longer a secret, it is a fairly reliable natural history event. For 25 years I've been getting out on the water with photographer and good friend Mike Johnson to look at life on the ocean, and this year we had a little luck. Inquisitive whales came by a few times to take a look at us and I got a couple photos out of it.
What does this have to do with Iceland? This. I have long wanted to see Iceland, with its cute ponies, spectacular waterfalls and Instagram-celebrity ice cubes rolling in the surf like "From Here to Eternity". I am positive Icelanders are wonderful folks, and I know their country is gorgeous and welcoming. I wish Icelanders well. But the Icelandic government permits this asshole to commercially hunt fin whales, in spite of fin whales being protected by the CITES. To be clear, these whales are killed for profit — they are exported to Japan. There is no element of "aboriginal" or "subsistence" whaling to what Kristján Loftsson's commercial whaling company Hvalur hf is doing. Last week, however, Hvalur hf actually killed a blue whale, or a blue-fin hybrid. That strikes a deep nerve with me. On the heels of having some of the best views of these magnificent creatures that I have had in years, I was stunned to learn a few days ago that a blue whale was killed for profit. Blue whales represent the pinnacle of evolution in many ways. They are the largest creatures ever to inhabit Earth. One blue whale is larger than an entire herd of African elephants. A child can crawl through the passages of a blue whale's heart. Who knows, blue whales may be the largest sentient being in the entire Universe — we can't rule it out. They have not been hunted, by international agreement, for decades. Until last week.
I've seen many blue whales, have had several blue whales look me in the eye and watched blue whales hunt krill, breach out of the water and nurse their calves. They are awe-inspiring animals. Under no circumstances should a blue whale ever be hunted, period.
Why do my feelings matter to Iceland? I, and others like me, represent a considerable potential revenue stream for Iceland. I spend a lot of money on travel. I spend way too much time thinking about where to go next. I am constantly planning trips abroad, as far as two years out. I have organized as well as participated in at least 50 significant trips (some would be called expeditions) with friends where as a group we can easily drop $75,000 or more in two weeks of travel. Many friends ask me for advice and ideas about where to go to have fun and take cool photographs around the world. My website gets more than a little traffic, and I get hit up with emails weekly about my opinion on this place or that dive. I plan to spend more money traveling and diving in the coming ten years than I have in my life so far. And I hope to spend a fair bit of it in Iceland, seeing the wonders there. But it won't happen until I see improvement on the part of the Government of Iceland toward whales, along with holding Hvalur hf accountable for its take of this blue. I don't get to vote in Iceland's elections. The only way I can influence Iceland's policies towards whales and whaling is with my wallet, by keeping it shut and by encouraging others to do the same, until change occurs.
Take a look at these blue whales we saw recently. They are not food and they shouldn't be hunted. Cheers, and thanks for looking.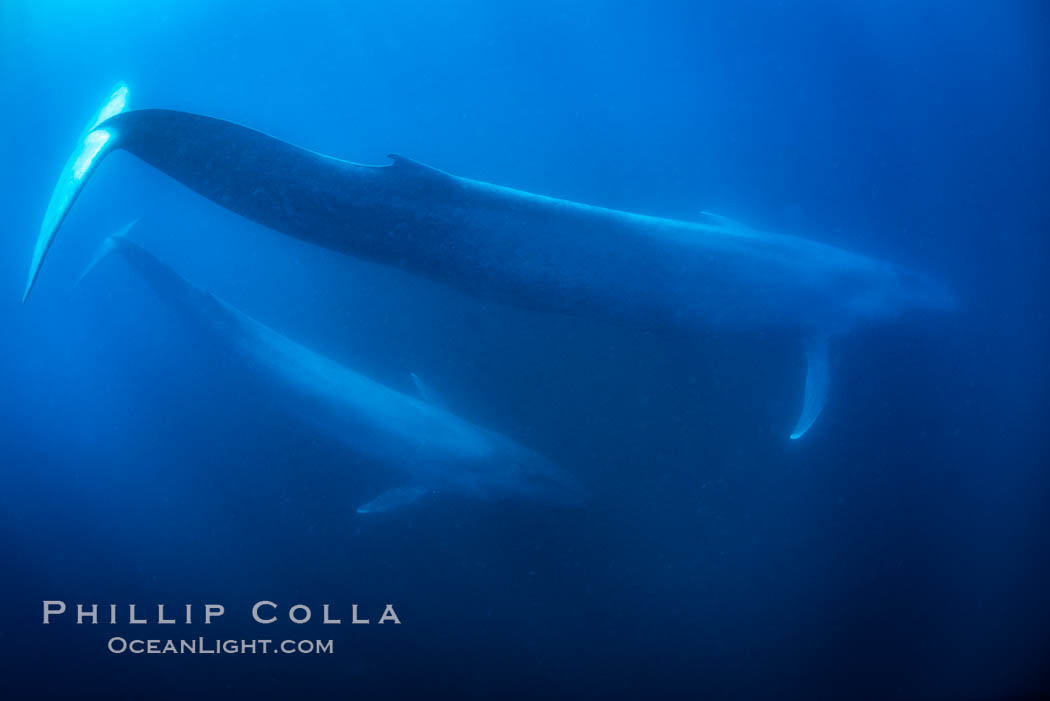 Blue whales, adult and juvenile (likely mother and calf), swimming together side by side underwater in the open ocean.
Image ID: 34568
Species: Blue whale, Balaenoptera musculus
Location: San Diego, California, USA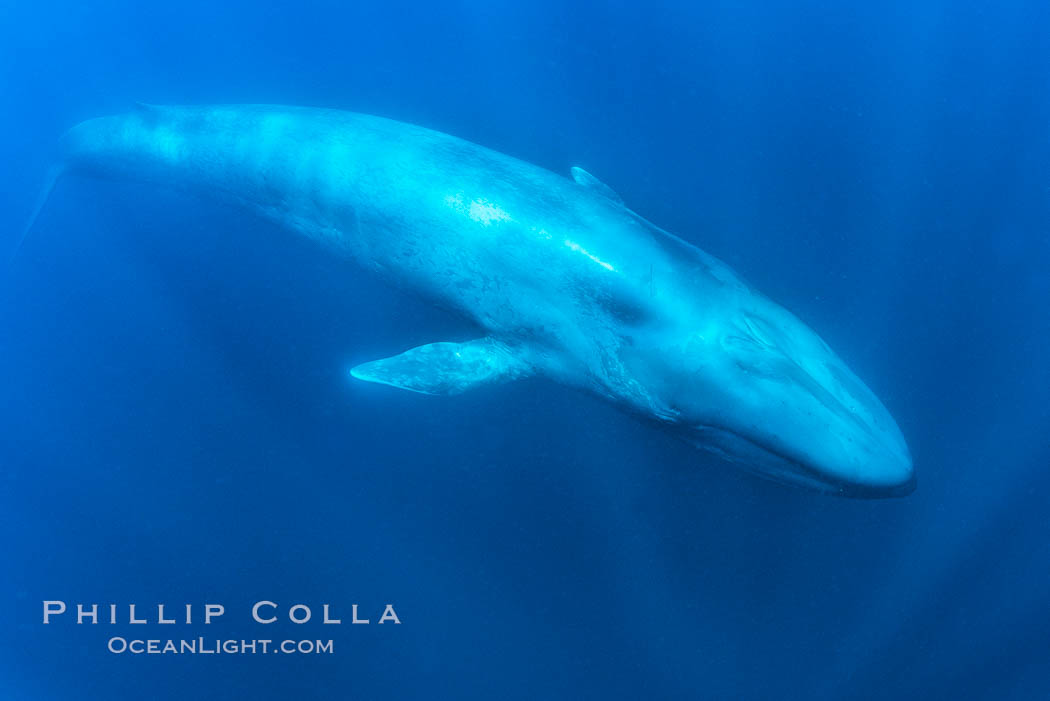 A huge blue whale swims through the open ocean in this underwater photograph. The blue whale is the largest animal ever to live on Earth.
Image ID: 34565
Species: Blue whale, Balaenoptera musculus
Location: San Diego, California, USA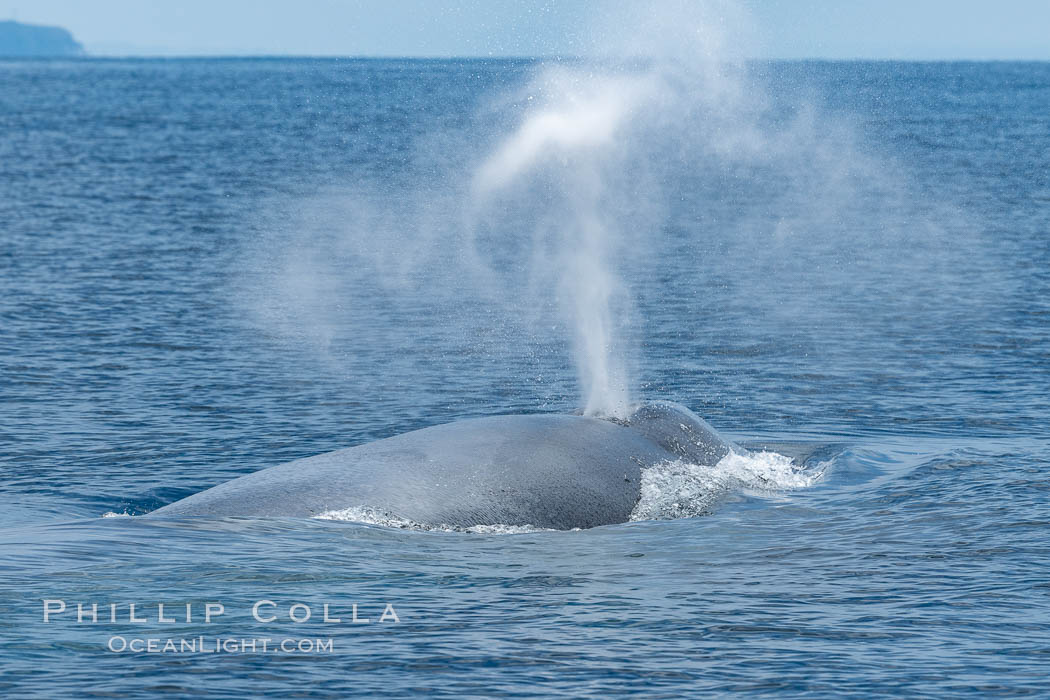 Blue whale, exhaling in a huge blow as it swims at the surface between deep dives. The blue whale's blow is a combination of water spray from around its blowhole and condensation from its warm breath.
Image ID: 34560
Species: Blue Whale, Balaenoptera musculus
Location: San Diego, California, USA
Blue whale, exhaling in a huge blow as it swims at the surface between deep dives. The blue whale's blow is a combination of water spray from around its blowhole and condensation from its warm breath.
Image ID: 34564
Species: Blue Whale, Balaenoptera musculus
Location: San Diego, California, USA