I'm very happy to announce that our annual Guadalupe Island diving trip is on for July 2010! Skip Stubbs is once again personally leading this special trip to dive remote and unique Isla Guadalupe using the San Diego-based dive boat Horizon as our home-away-from-home. At present this trip is by invitation only (i.e., the entire boat is reserved and Skip is determining who the participants will be). If you are seriously interested in joining us, please get in touch with Skip (or me if you prefer) to discuss it. We have put together a lengthy flyer describing the trip, with links to many photos and lots of information about the island itself. Please read through the PDF brochure first, especially if you do not know anything about Guadalupe Island. You can print out if you wish (it will open in a new window):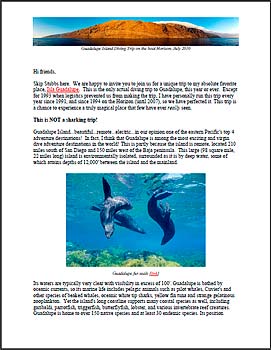 Note: this is not a shark diving trip. This is an open water SCUBA and freediving trip designed to offer our guests opportunities to appreciate the unique inhabitants and explore the underwater scenery of Guadalupe Island. This is the only open-water diving trip to Guadalupe Island, this year (or probably ever), that we know of. The dates are July 21-29, 9 calendar days with 7 fulls days of diving and two travel days.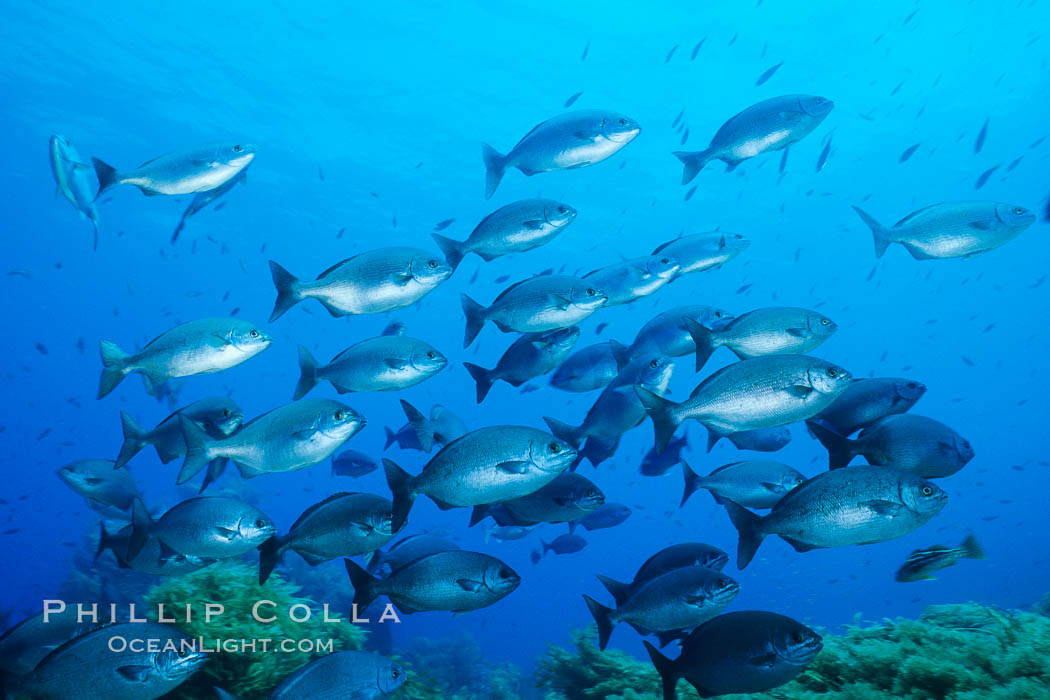 Cortez chubb.
Image ID: 01020
Species: Cortez chubb, Kyphosus elegans
Location: Guadalupe Island (Isla Guadalupe), Baja California, Mexico
Keywords: Guadalupe Island, Mexico, Isla Guadalupe, scuba diving, free diving, dive boat Horizon, Baja California, San Diego.