Many of our photographs of Guadalupe Island can be browsed in Google Earth through some new programming that has been added to OceanLight.com. If you have Google Earth installed on your computer, you should be able to click on the link below and have our layer of images open up within Google Earth, showing where around the island each image was taken. Zoom in and the images will spread out, making it easier to select one. Clicking on an image will bring up a web page with more detail about it!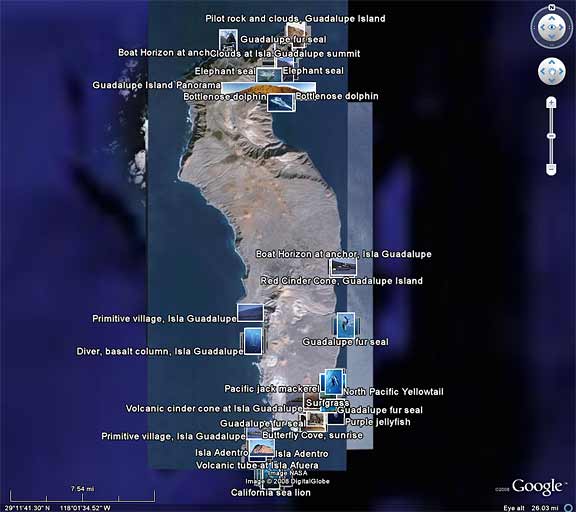 Photographs of Guadalupe Island on Google Earth. If you do not have Google Earth installed, you can Download Google Earth to get started.
Once we get further along with geotagging images, we can offer the same sort of displays for other places like Galapagos, Alaska, California, and Yellowstone. Currently about 15,000 of 22,000 images have been tagged.