Best Photos of 2010
A good friend once told me that his photography goal was to shoot two or three really good images each year. I've tried to keep that in mind in the years since. It is only on looking back over the last year's photographs, having now removed myself from the emotion and excitement that was present when the images were made, that I can judge whether I have succeeded in making a small number of really notable images. I feel pretty good about what I produced in 2010. So in true shameless promotional fashion, here are my personal favorites, in no particular order. These are not necessarily the images that I feel will sell best (although I hope they do well in that regard!). Rather, these are the photographs that best recall emotion and remembrance of where I was and what I was feeling when I made them. I owe a big "Thank you" to my wonderful wife Tracy, to my daughters and to my friends for your support and encouragement!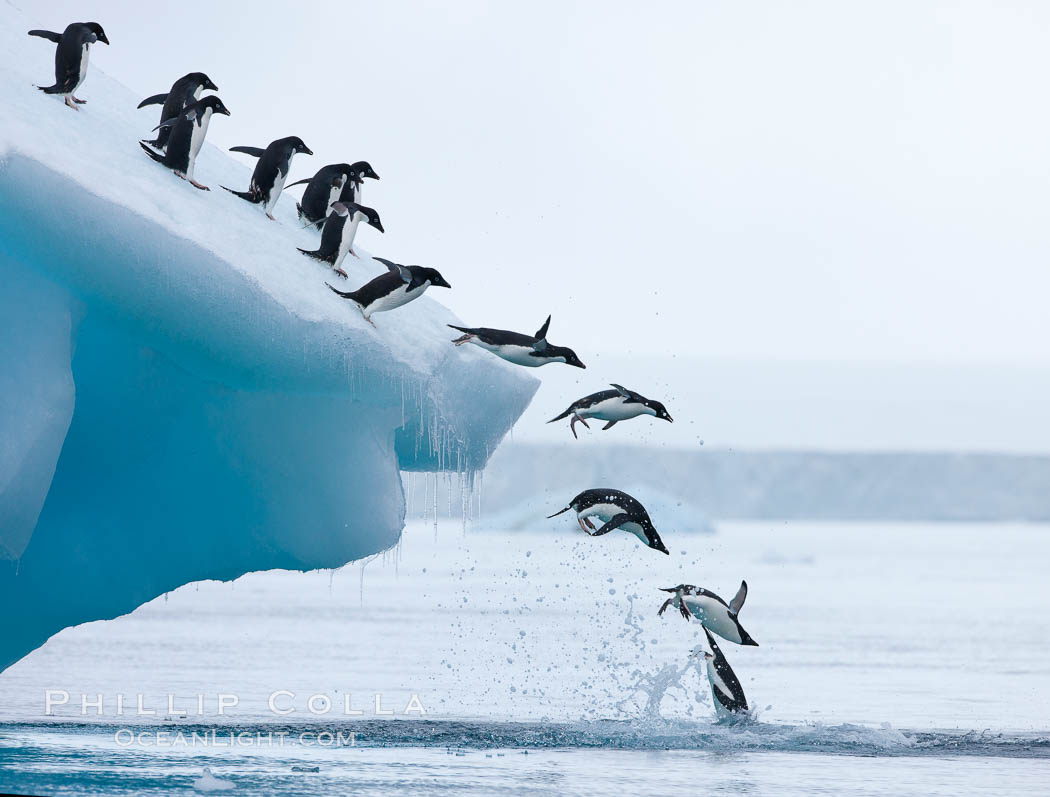 Adelie penguins leaping into the ocean from an iceberg.
Image ID: 25005
Species: Adelie Penguin, Pygoscelis adeliae
Location: Brown Bluff, Antarctic Peninsula, Antarctica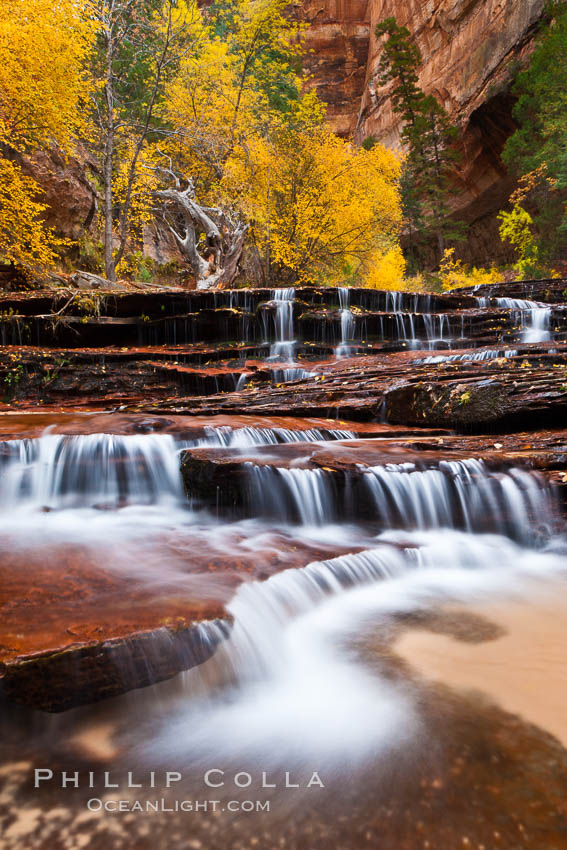 Archangel Falls in autumn, near the Subway in North Creek Canyon, with maples and cottonwoods turning fall colors.
Image ID: 26097
Location: Zion National Park, Utah, USA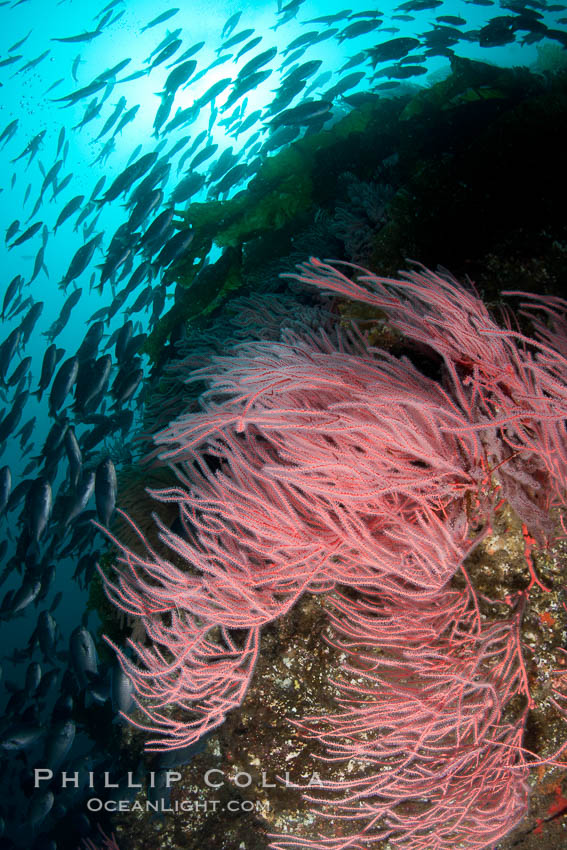 Red gorgonian on rocky reef, below kelp forest, underwater. The red gorgonian is a filter-feeding temperate colonial species that lives on the rocky bottom at depths between 50 to 200 feet deep. Gorgonians are oriented at right angles to prevailing water currents to capture plankton drifting by.
Image ID: 25393
Species: Red gorgonian, Lophogorgia chilensis
Location: San Clemente Island, California, USA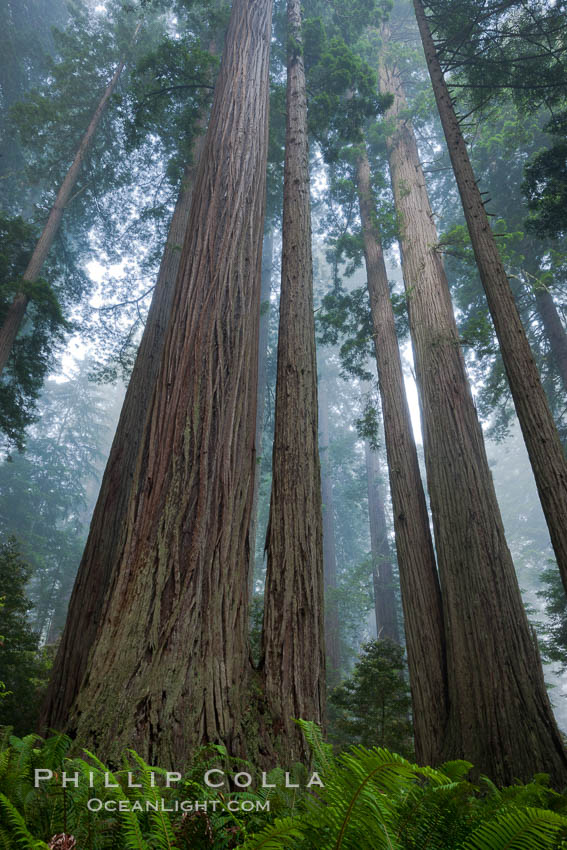 Giant redwood, Lady Bird Johnson Grove, Redwood National Park. The coastal redwood, or simply 'redwood', is the tallest tree on Earth, reaching a height of 379′ and living 3500 years or more. It is native to coastal California and the southwestern corner of Oregon within the United States, but most concentrated in Redwood National and State Parks in Northern California, found close to the coast where moisture and soil conditions can support its unique size and growth requirements.
Image ID: 25795
Species: Coast redwood, giant redwood, California redwood, Sequoia sempervirens
Location: Redwood National Park, California, USA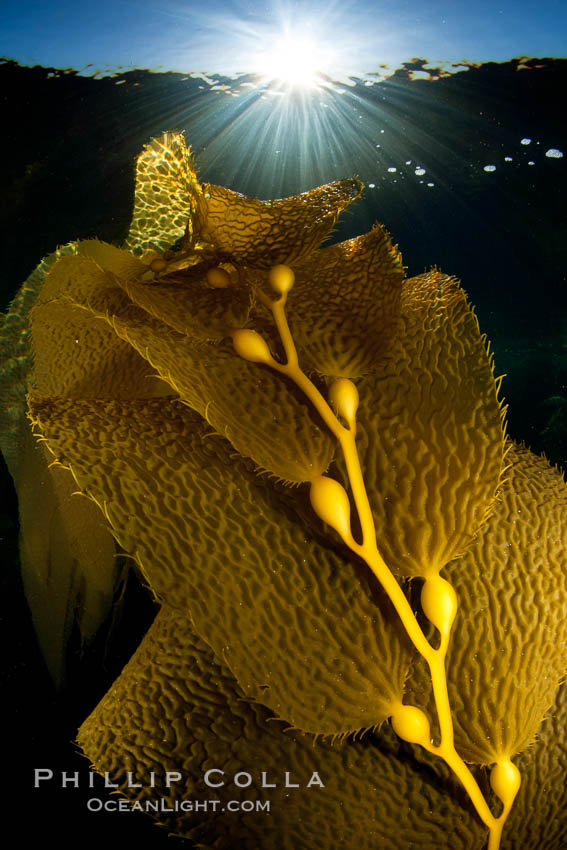 Kelp fronds and pneumatocysts. Pneumatocysts, gas-filled bladders, float the kelp plant off the ocean bottom toward the surface and sunlight, where the leaf-like blades and stipes of the kelp plant grow fastest. Giant kelp can grow up to 2′ in a single day given optimal conditions. Epic submarine forests of kelp grow throughout California's Southern Channel Islands.
Image ID: 25396
Species: Giant kelp, Macrocystis pyrifera
Location: San Clemente Island, California, USA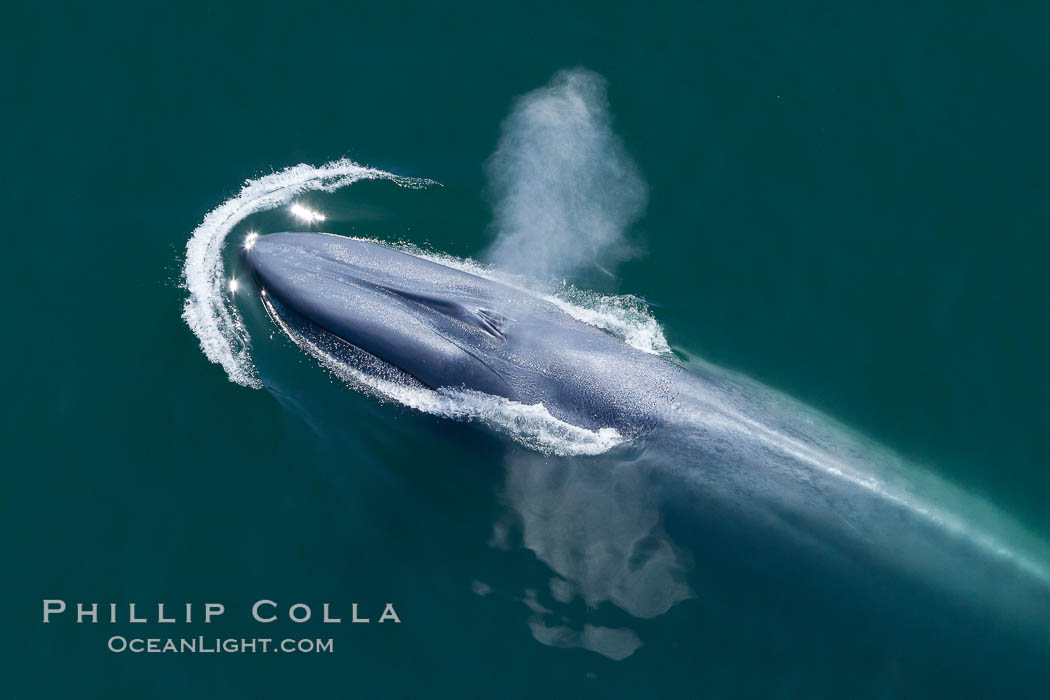 Blue whale, exhaling as it surfaces from a dive, aerial photo. The blue whale is the largest animal ever to have lived on Earth, exceeding 100′ in length and 200 tons in weight.
Image ID: 25953
Species: Blue whale, Balaenoptera musculus
Location: Redondo Beach, California, USA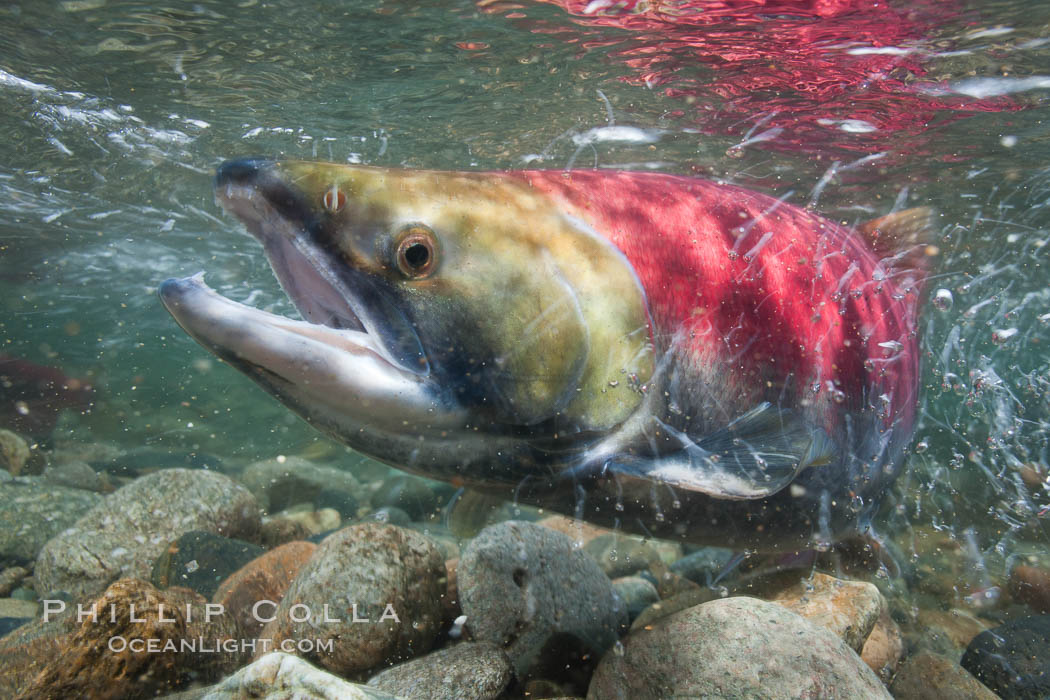 Adams River sockeye salmon. A female sockeye salmon swims upstream in the Adams River to spawn, having traveled hundreds of miles upstream from the ocean.
Image ID: 26161
Species: Sockeye salmon, Oncorhynchus nerka
Location: Adams River, Roderick Haig-Brown Provincial Park, British Columbia, Canada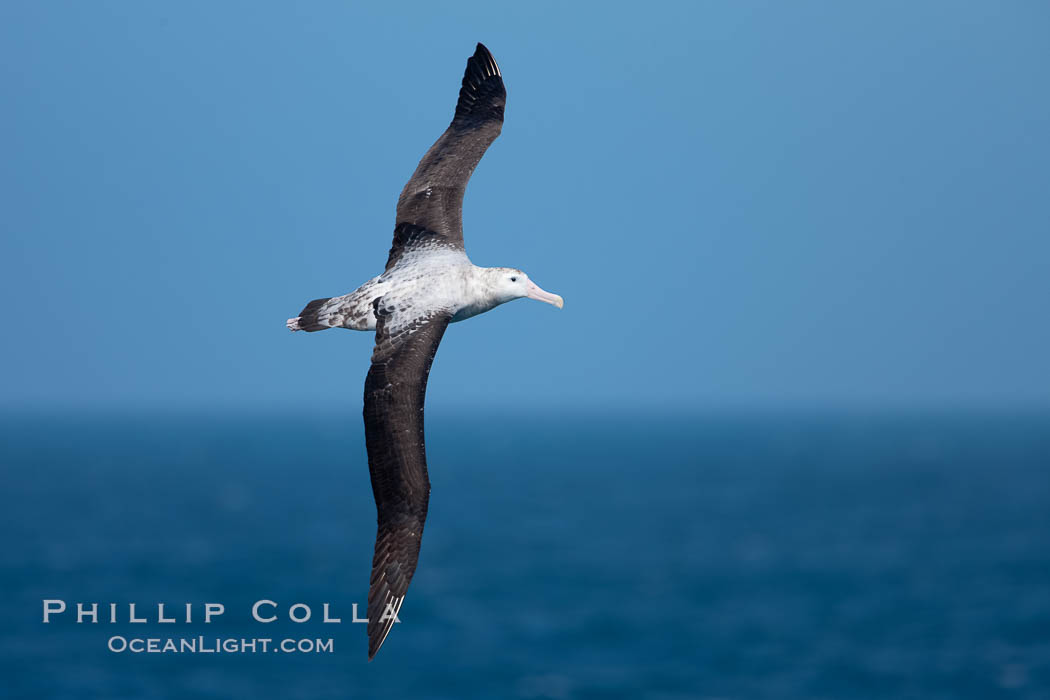 Wandering albatross in flight, over the open sea. The wandering albatross has the largest wingspan of any living bird, with the wingspan between, up to 12′ from wingtip to wingtip. It can soar on the open ocean for hours at a time, riding the updrafts from individual swells, with a glide ratio of 22 units of distance for every unit of drop. The wandering albatross can live up to 23 years. They hunt at night on the open ocean for cephalopods, small fish, and crustaceans. The survival of the species is at risk due to mortality from long-line fishing gear.
Image ID: 24071
Species: Wandering albatross, Diomedea exulans
Location: Southern Ocean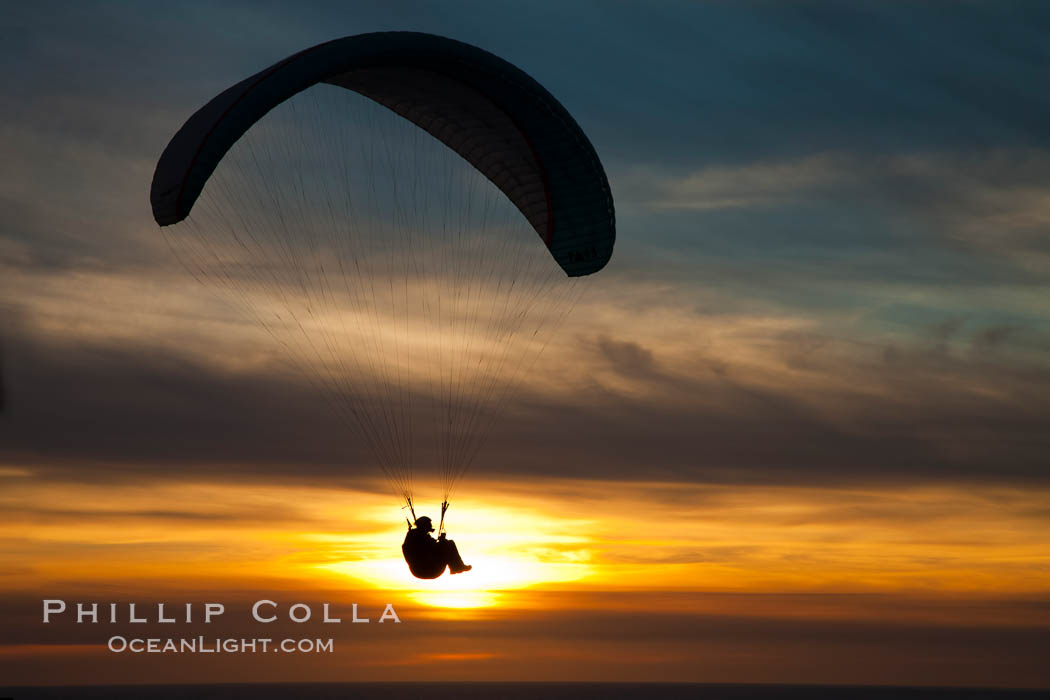 Paraglider soaring at Torrey Pines Gliderport, sunset, flying over the Pacific Ocean.
Image ID: 24286
Location: La Jolla, California, USA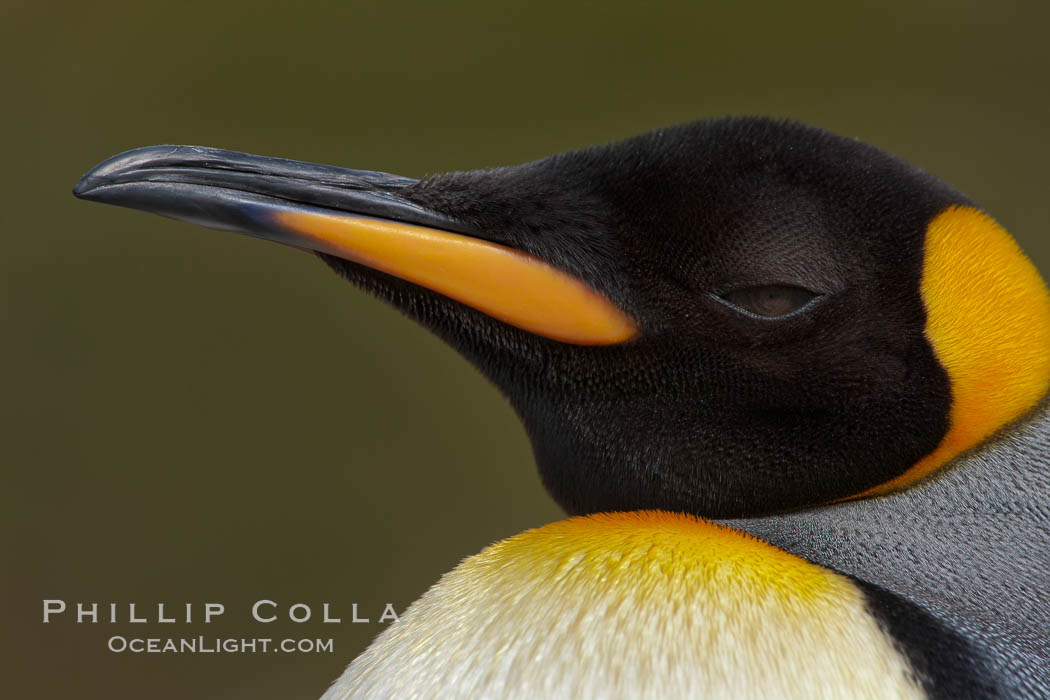 King penguin, showing ornate and distinctive neck, breast and head plumage and orange beak.
Image ID: 24581
Species: King penguin, Aptenodytes patagonicus
Location: Fortuna Bay, South Georgia Island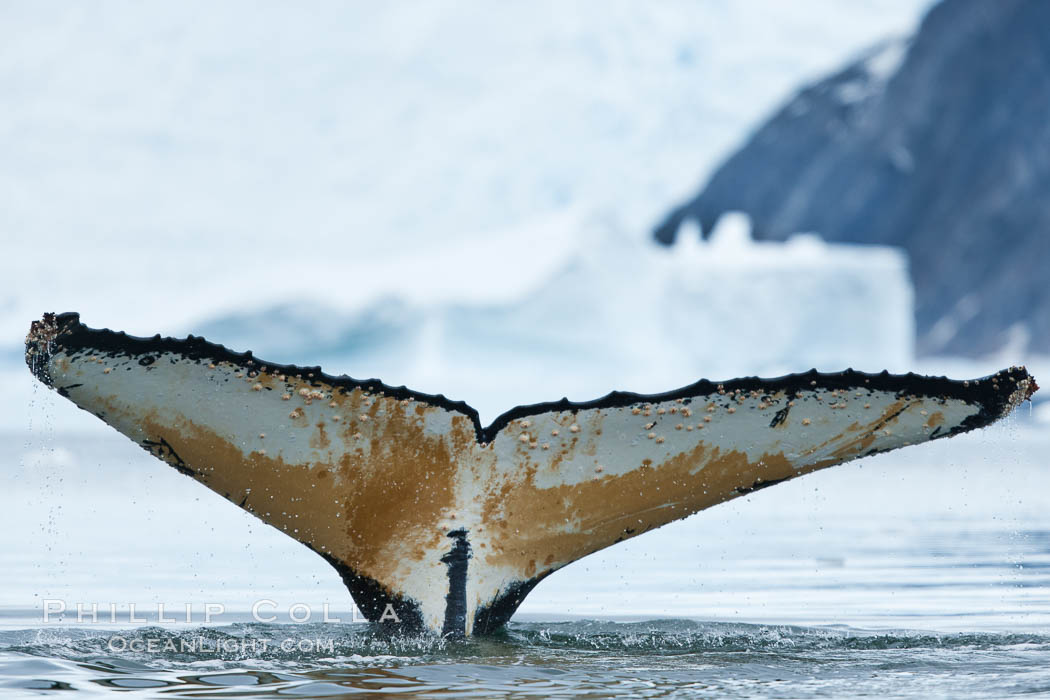 Southern humpback whale in Antarctica, with significant diatomaceous growth (brown) on the underside of its fluke, lifting its fluke before diving in Neko Harbor, Antarctica.
Image ID: 25647
Species: Humpback whale, Megaptera novaeangliae
Location: Neko Harbor, Antarctic Peninsula, Antarctica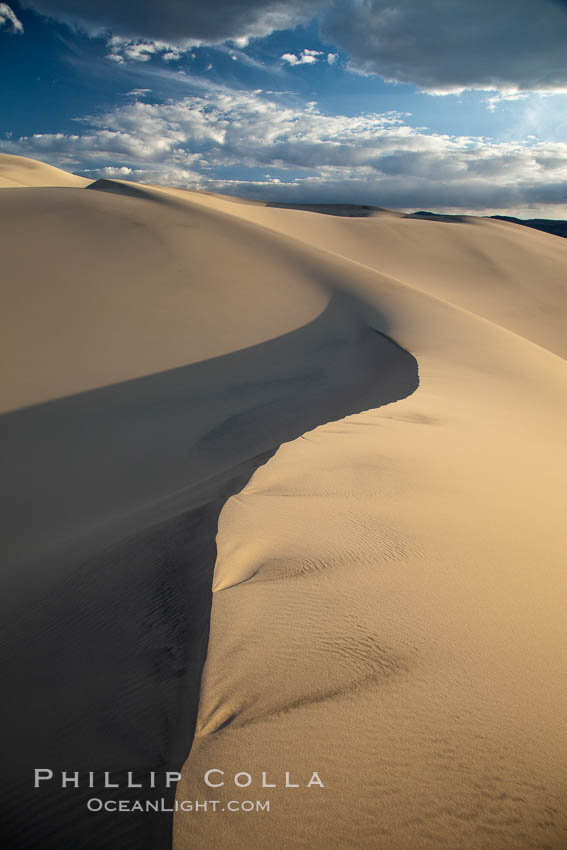 Eureka Dunes. The Eureka Valley Sand Dunes are California's tallest sand dunes, and one of the tallest in the United States. Rising 680′ above the floor of the Eureka Valley, the Eureka sand dunes are home to several endangered species, as well as "singing sand" that makes strange sounds when it shifts. Located in the remote northern portion of Death Valley National Park, the Eureka Dunes see very few visitors.
Image ID: 25249
Location: Eureka Dunes, Death Valley National Park, California, USA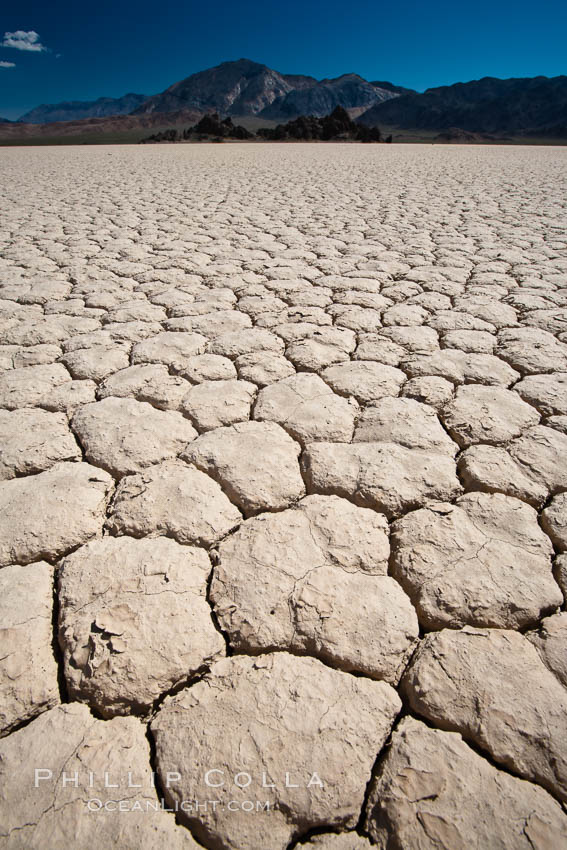 Racetrack Playa, an ancient lake now dried and covered with dessicated mud.
Image ID: 25264
Location: Racetrack Playa, Death Valley National Park, California, USA
Cathedral Range peaks reflected in the still waters of Townsley Lake at sunrise.
Image ID: 25764
Location: Yosemite National Park, California, USA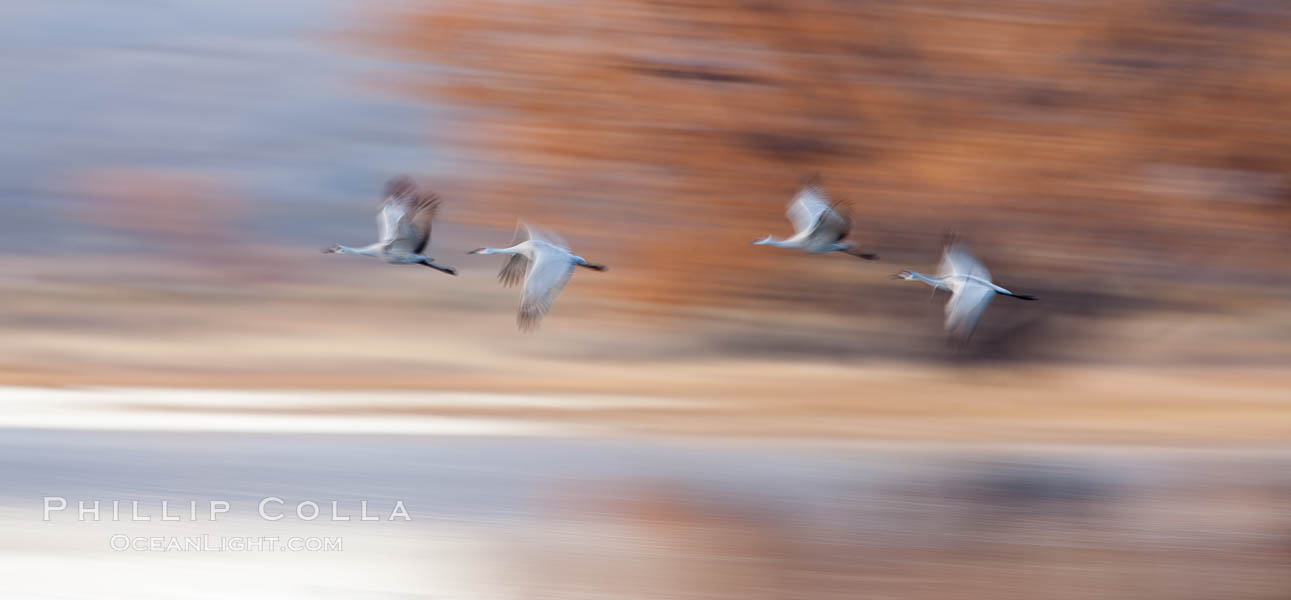 Sandhill cranes flying, wings blurred from long time exposure.
Image ID: 26225
Species: Sandhill Crane, Grus canadensis
Location: Bosque Del Apache, Socorro, New Mexico, USA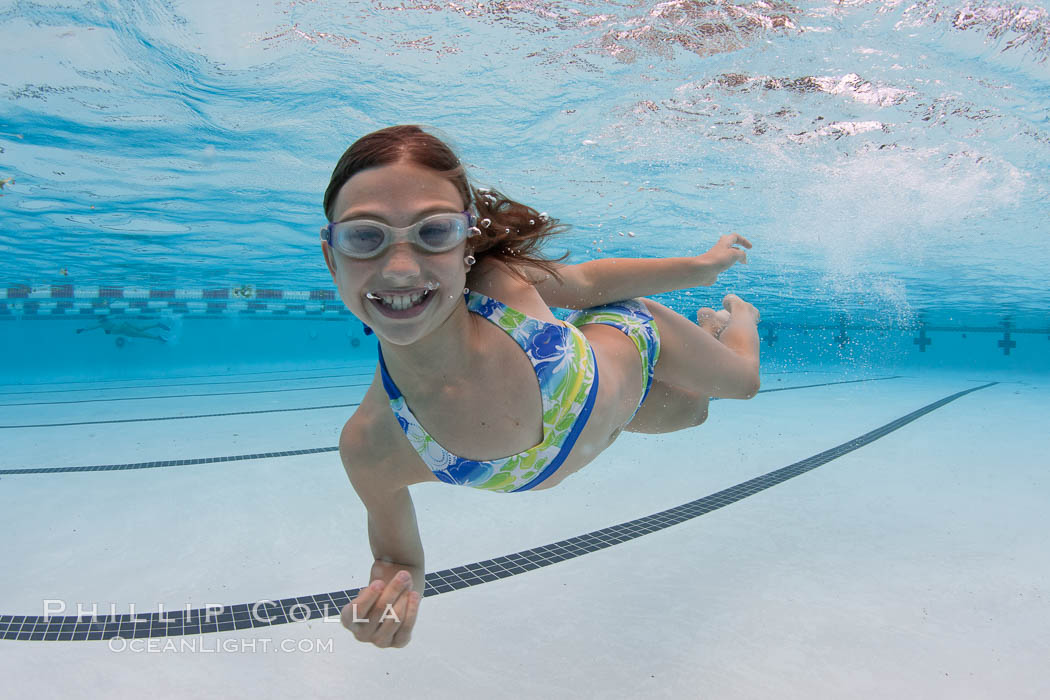 A young girl has fun swimming in a pool.
Image ID: 25291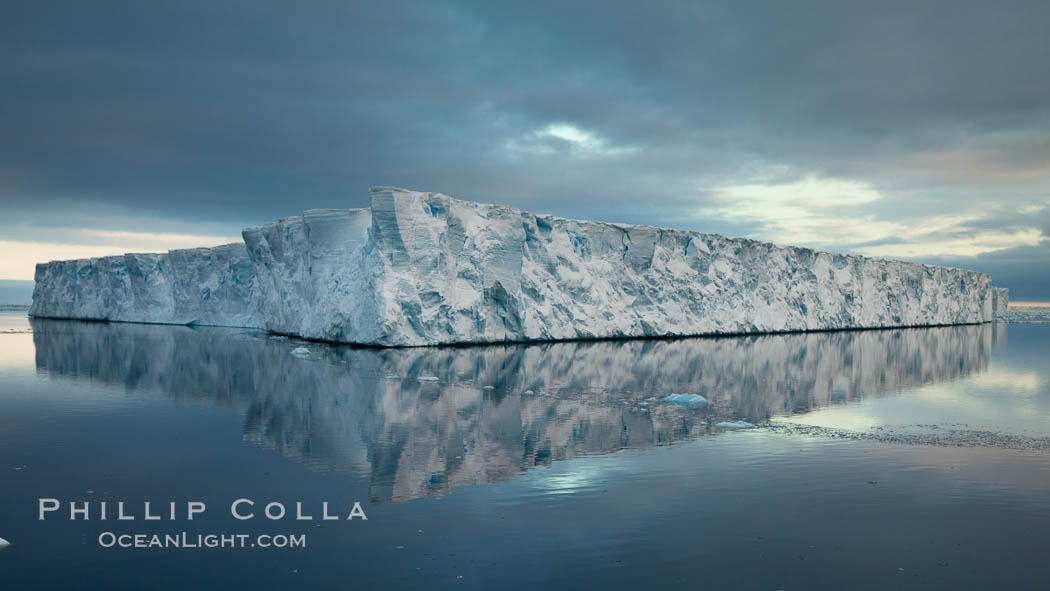 Tabular iceberg, Antarctic Peninsula, near Paulet Island, sunset.
Image ID: 24778
Location: Paulet Island, Antarctic Peninsula, Antarctica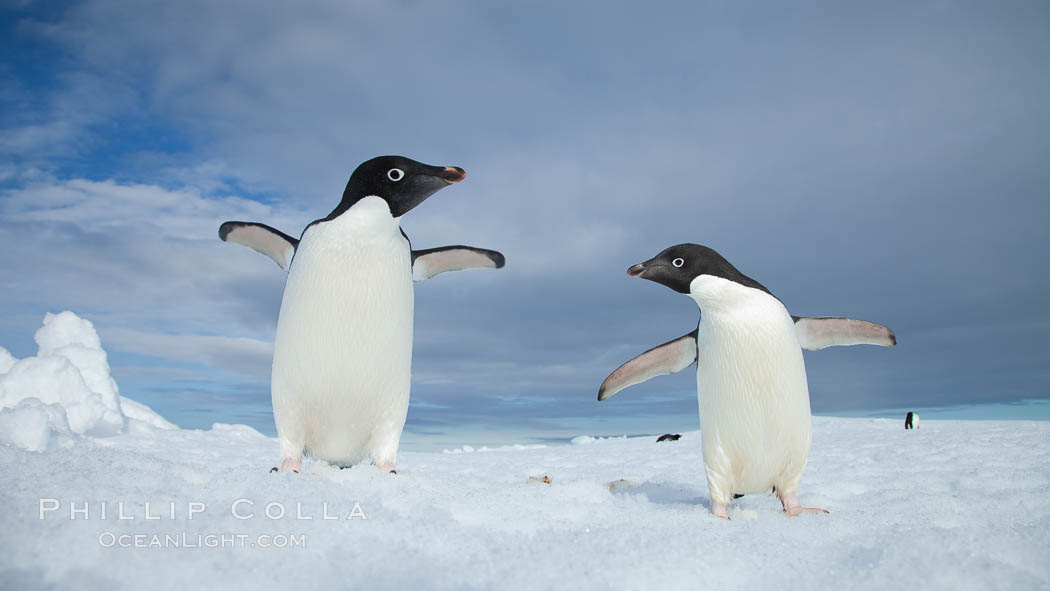 Two Adelie penguins, holding their wings out, standing on an iceberg.
Image ID: 25050
Species: Adelie Penguin, Pygoscelis adeliae
Location: Paulet Island, Antarctic Peninsula, Antarctica
See also:
Best Photos of 2009
Best Photos of 2008
Best Photos of 2007
There are approximately 2700 "keepers" that I made in 2010 and that are now in my stock photo library. The following gear was used to make them. These proportions come from the metadata filter tab in Lightroom.
Canon EOS 1Ds Mark III: 55%
Canon EOS 5D Mark II: 23%
Canon EOS 1Ds Mark II: 21%
Panasonic Lumix DMC-LX3: 1%
Canon 15mm f/2.8 fisheye prime lens: 4%
Canon 16-35mm f/2.8 L II zoom lens: 12%
Canon 24mm f/2.8 prime lens: 1.5%
Canon 24-70mm f/2.8 L zoom lens: 0.07%
Canon 24-105mm f/4 L zoom lens: 24%
Canon 70-200mm f/4 L zoom lens: 14%
Canon 300mm f/2.8 L telephoto lens: 26%
Canon 500mm f/4 L telephoto lens: 19%