There were a handful of paintings in the Louvre that really caught my eye, made me stop and ponder them for a while. I am not an art afficionado and rarely spend more than a few seconds considering a single piece of art. Yet something about these works stopped me in my tracks. Perhaps it was the sheer emotion and sense of tragedy, and that passing of ages gone by. I'm not sure. But that is the point of art, to stop the viewer and cause him to think, appreciate, wonder and be moved. Cheers and thanks for looking.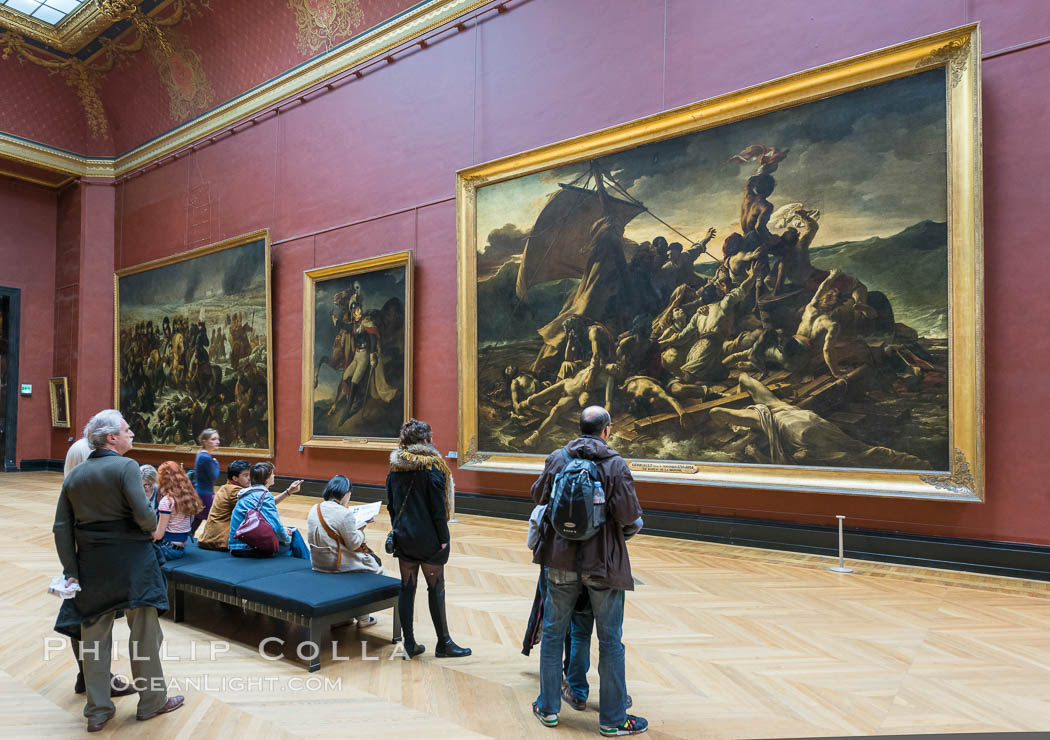 The Raft of the Medusa, Le Radeau de la Meduse, oil painting by French Romantic painter Theodore Gericault, 1819. Musee du Louvre.
Image ID: 28107  
Location: Musee du Louvre, Paris, France
 
A couple others that I really enjoyed:
For more spectacular photos of Paris, hmm, well, see: Spectacular Photos of Paris!
---