See the new bald eagle photos.
This adult bald eagle (Haliaeetus leucocephalus) was observed foraging for bits of food in a shallow tidal stream on a broad sand beach. The bits of white in the air are snowflakes — it was a wet snow and made the eagle look pretty miserable.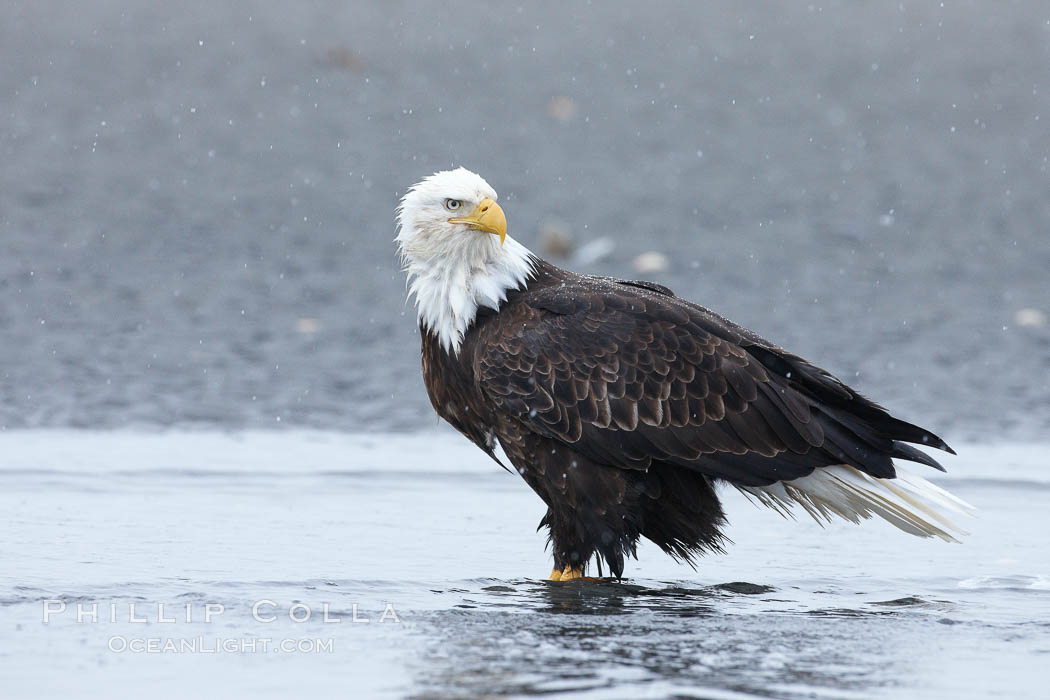 Bald eagle forages in tide waters on sand beach, snow falling.
Image ID: 22609
Species: Bald eagle, Haliaeetus leucocephalus, Haliaeetus leucocephalus washingtoniensis
Location: Kachemak Bay, Homer, Alaska, USA
More bald eagle photos from my recent trip to Homer will be posted in the coming days.