Boat strikes of marine animals are increasingly common, for obvious reasons. It is disappointing to observe a marine animal severely or mortally wounded by a collision with a boat. We have encountered several marine animals bearing unmistakable boat propeller scars: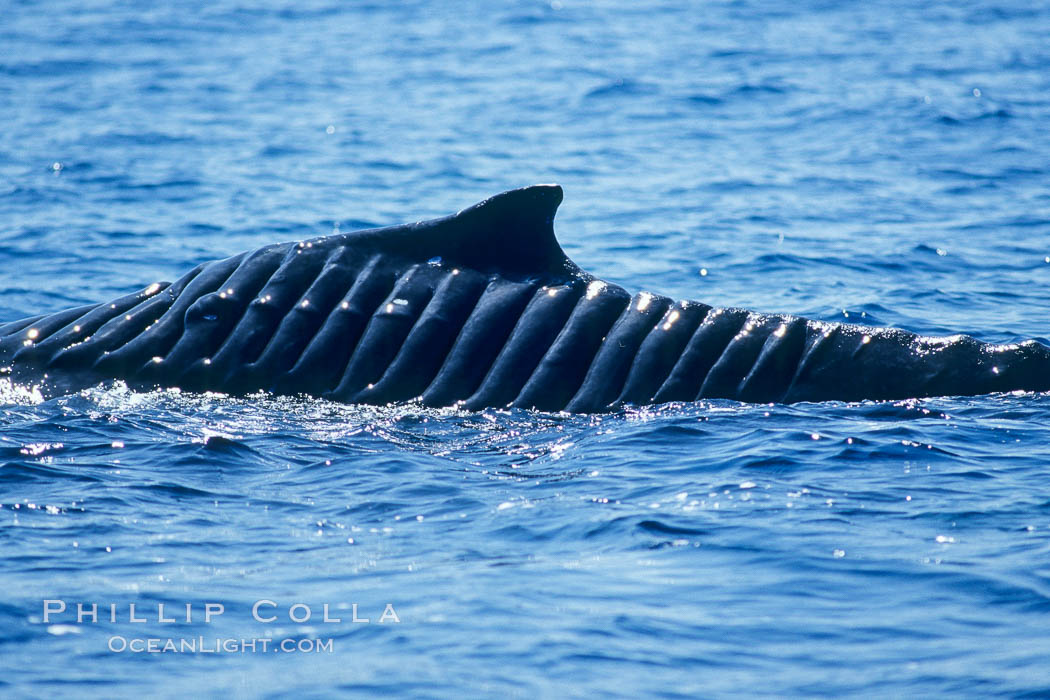 North Pacific humpback whale showing extensive scarring, almost certainly from a boat propeller, on dorsal ridge.
Image ID: 05910
Species: Humpback whale, Megaptera novaeangliae
Location: Maui, Hawaii, USA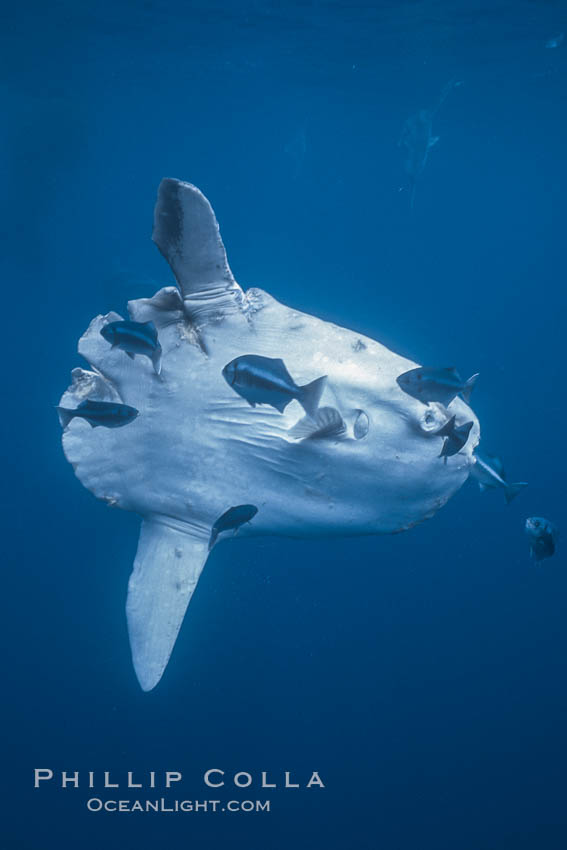 Ocean sunfish injured by boat prop with cleaner fishes, open ocean, Baja California.
Image ID: 06410
Species: Ocean sunfish, Mola mola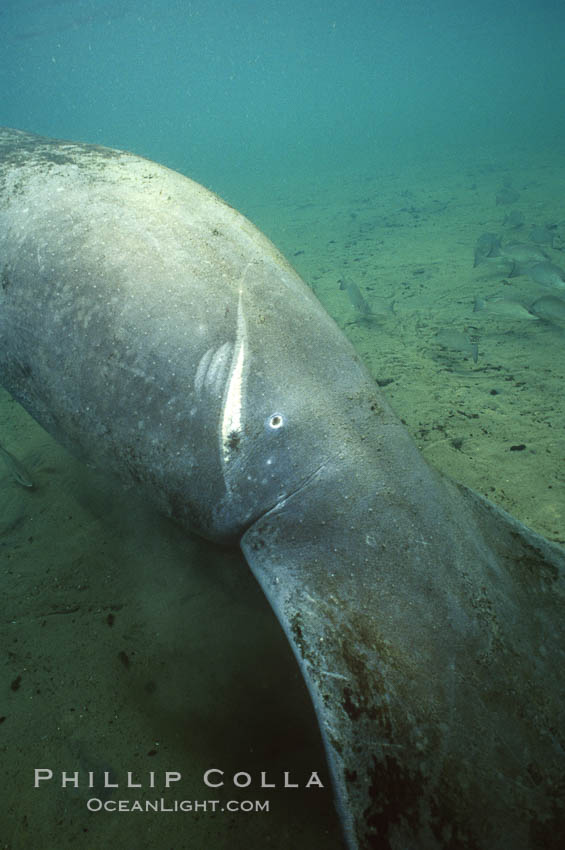 West Indian manatee.
Image ID: 02651
Species: West Indian manatee, Trichechus manatus
Location: Three Sisters Springs, Crystal River, Florida, USA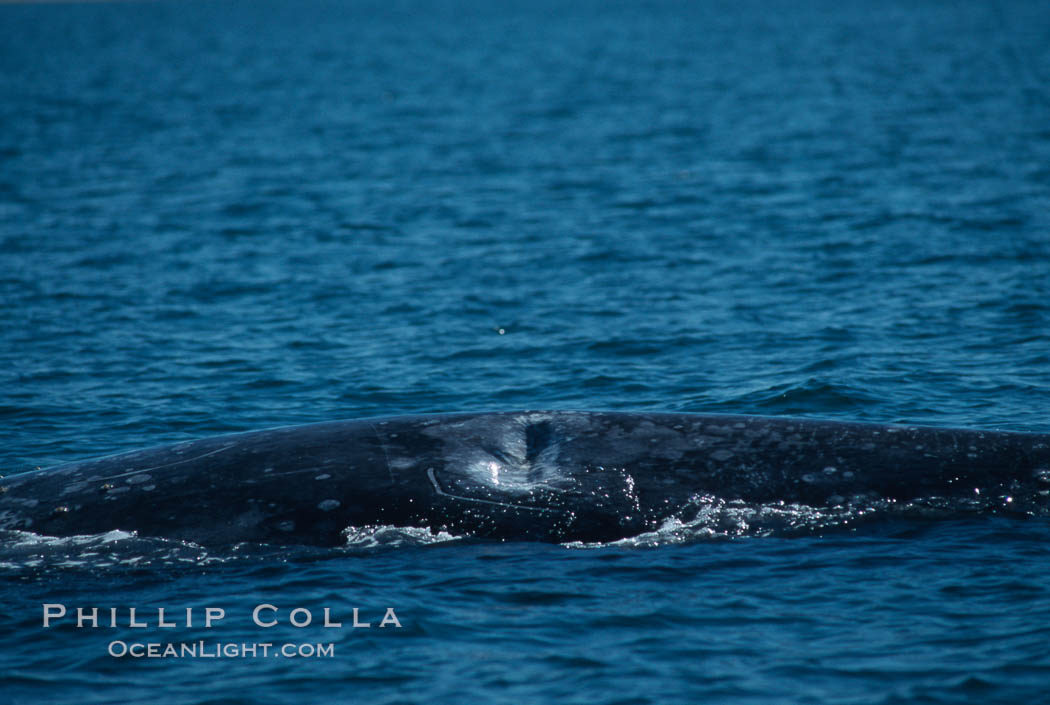 Gray whale dorsal aspect showing injury/wound/indentation likely caused by boat, Laguna San Ignacio.
Image ID: 06426
Species: Gray whale, Eschrichtius robustus
Location: San Ignacio Lagoon, Baja California, Mexico
See more boat strike and propeller scar photos.
Keywords: propeller scar photo, boat strike, injury, photograph, boat collision.
The humpback whale photograph was taken during Hawaii Whale Research Foundation research activities conducted under provisions of NOAA / NMFS and State of Hawaii scientific research permits.<