This Alaskan Brown Bear (or grizzly bear, Ursus arctos) was quite skilled at catching salmon jumping up falls. He had honed his technique and was expert at energy conservation, barely moving until the moment he would suddenly snag a salmon in midair, then barely moving again as he ate it. While he was at the falls, no other bears challenged him for his prime fishing spot.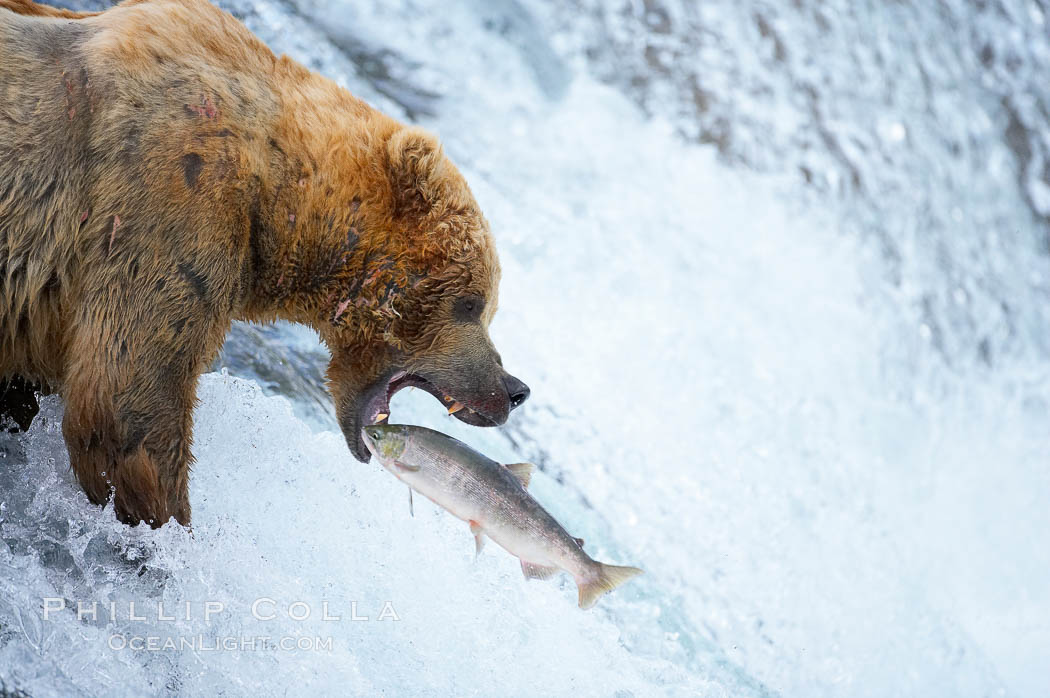 Brown bear catches a silver salmon at Brooks Falls.
Image ID: 16949
Location: Brooks River, Katmai National Park, Alaska, USA
The term "brown bear" is commonly used to refer to the members of Ursus arctos found in coastal areas where salmon is the primary food source. Brown bears found inland and in northern habitats are often called "grizzlies".
See also:
Photos of brown bears catching salmon
Photos of brown bears eating salmon
Photos of brown bears fighting
Photos of brown bear cubs
Grizzly bear photos
Brown bear photos