I had a request this morning for a bubble ring photo. Bubble rings are cool. Dolphins are the best at making them (seriously), having had eons to hone their skills. However, if you are a blowhard and willing to spend some time upsidedown underwater learning this amazing skill, you too can impress your friends at pool parties with fantastic floating twisting toroidal blown bubbles.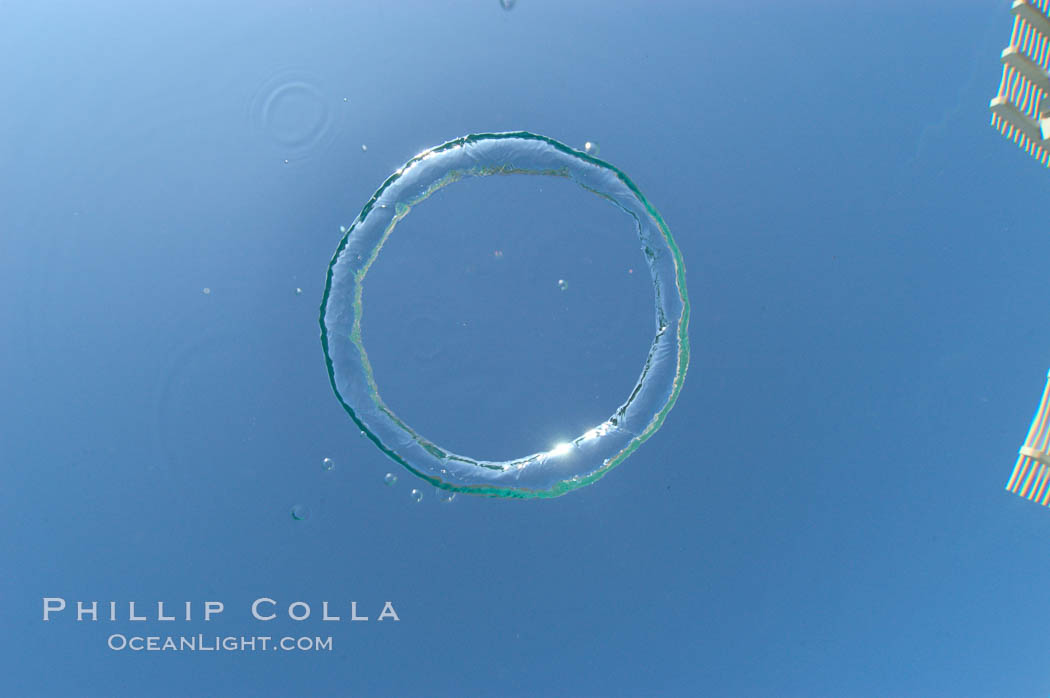 A underwater bubble ring! Similar to the rings created by smokers, an underwater bubble ring can be made by exhaling just right. When done correctly, the ring will rise toward the surface keeping its perfect toroidal form until it reaches a state of instability and breaks up.
Image ID: 07751
View more bubble ring photos.