The morning light along our coast has been very nice lately, not to mention our temps have been balmy while the rest of the country is in deep freeze. I've had a couple nice morning sessions photographing my favorite seabirds, the California race of the brown pelican (Pelecanus occidentalis), including some views of adults in winter plumage (red/olive throat, white/yellow head, chestnut brown hindneck, both mating and non-mating varieties) against not only blue water but also rocks and shadowed sea cliffs.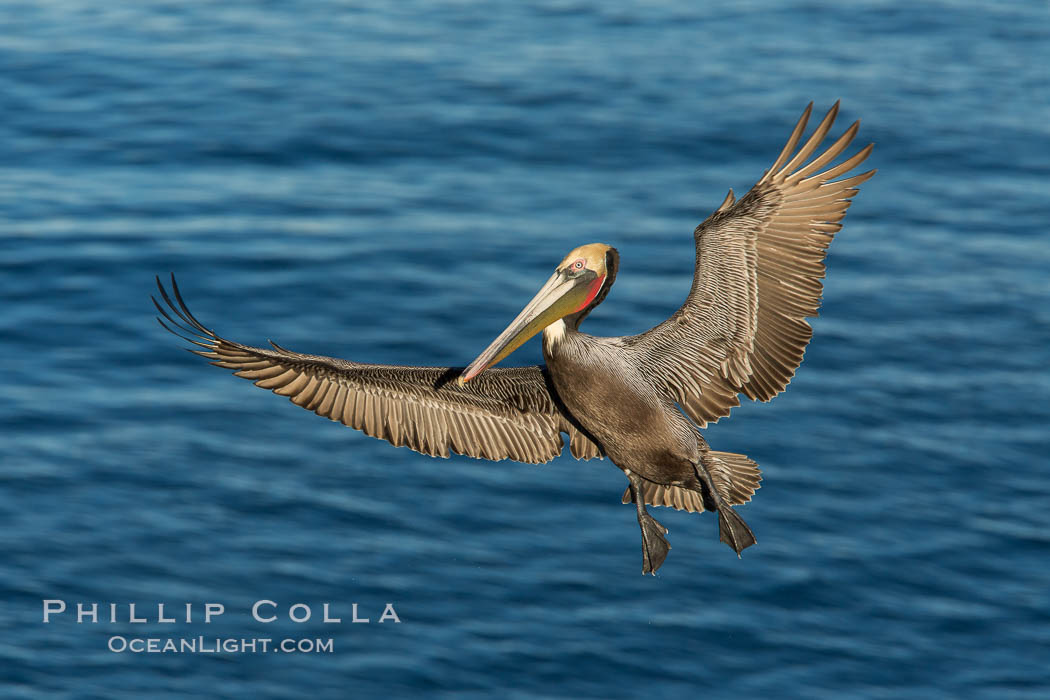 California brown pelican in flight. The wingspan of the brown pelican is over 7 feet wide. The California race of the brown pelican holds endangered species status. In winter months, breeding adults assume a dramatic plumage
Image ID: 28968
Species: Brown Pelican, Pelecanus occidentalis, Pelecanus occidentalis californicus
Location: La Jolla, California, USA
These were all made this morning with a full frame camera and 300mm f/2.8 lens, hand-held, on the upper part of the bluff in La Jolla. I choose to shoot only on clear sky mornings, and don't begin shooting until the sun just crests Mount Soledad and begins to shine on the pelicans as they approach the bluff in flight (I have enough photos of pelicans in shadow that frankly I never want another). That would be about 7:40 these days, although I do arrive early so I can slowly find a position before the homecoming birds arrive without disturbing the ones that are already there. I try not to focus on immature pelicans any longer; it might be good practice but their coloration just does not make for appealing images (except as documentary shots which serious bird photographers shoot much better than I). I position myself so that the light is over my shoulder and my shadow is pointed where I think the pelicans will be, and then I wait and wait and wait until a pelican crosses through the waiting composition. (I use the same technique underwater shooting sharks and sea lions, choosing a composition that makes good use of the light and my focal length and then waiting for the subjects to play their part). This morning I only had about 6-8 decent flight passes by mature adults, but they were productive and I managed a keeper from each one. If you are curious, I've compiled my thoughts on photographing California brown pelicans in La Jolla in a PDF article. Cheers and thanks for looking!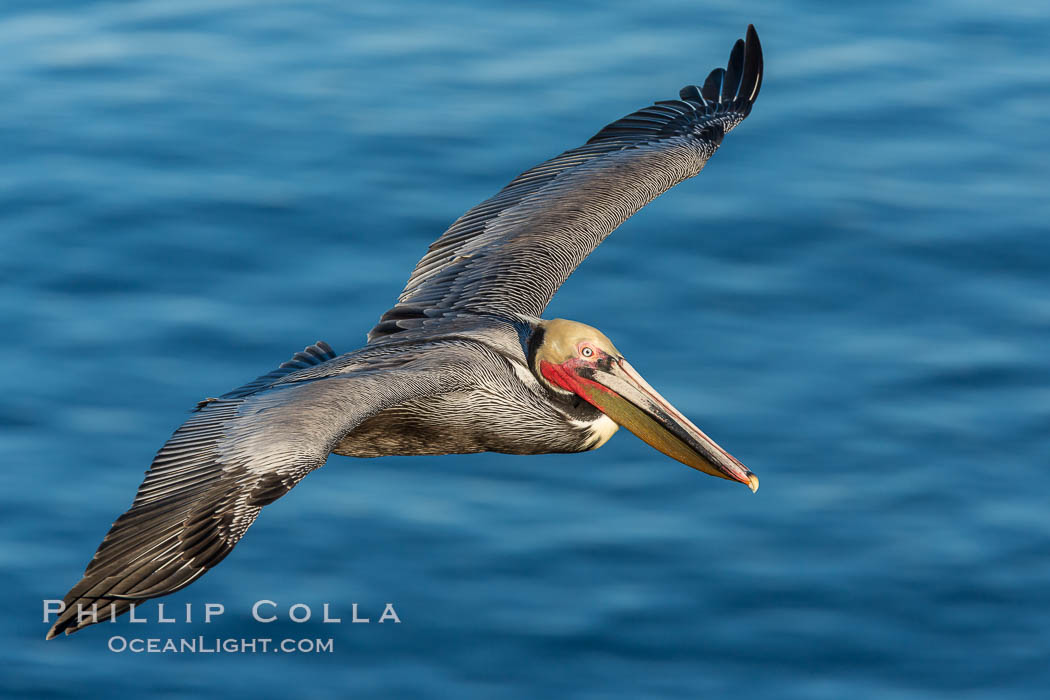 California brown pelican in flight. The wingspan of the brown pelican is over 7 feet wide. The California race of the brown pelican holds endangered species status. In winter months, breeding adults assume a dramatic plumage
Image ID: 28969
Species: Brown Pelican, Pelecanus occidentalis, Pelecanus occidentalis californicus
Location: La Jolla, California, USA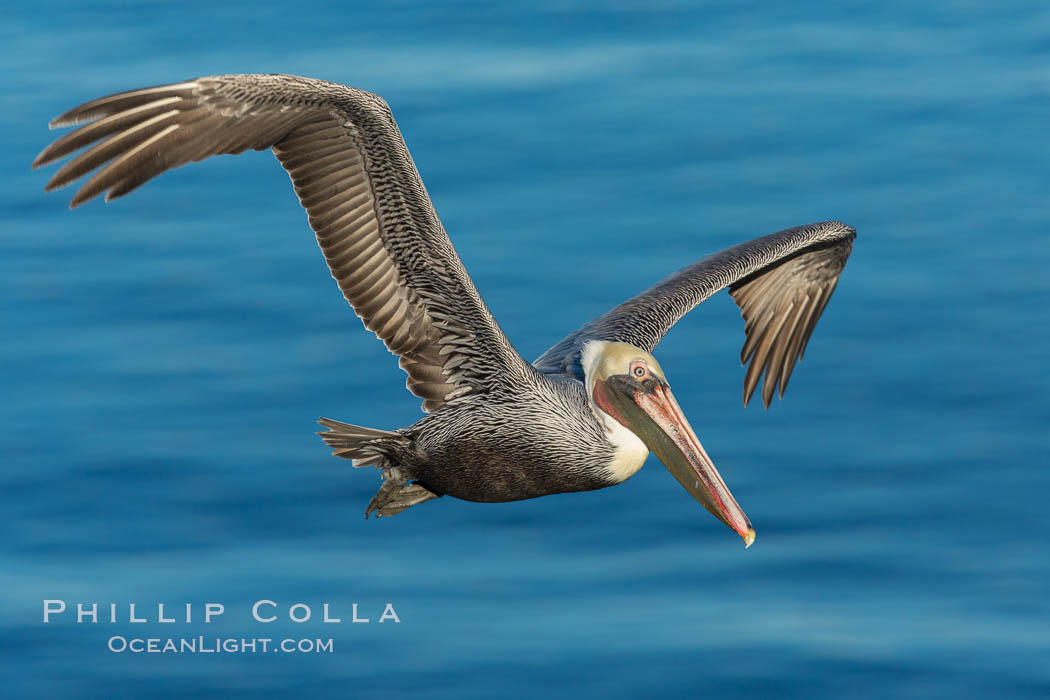 California brown pelican in flight. The wingspan of the brown pelican is over 7 feet wide. The California race of the brown pelican holds endangered species status. In winter months, breeding adults assume a dramatic plumage
Image ID: 28972
Species: Brown Pelican, Pelecanus occidentalis, Pelecanus occidentalis californicus
Location: La Jolla, California, USA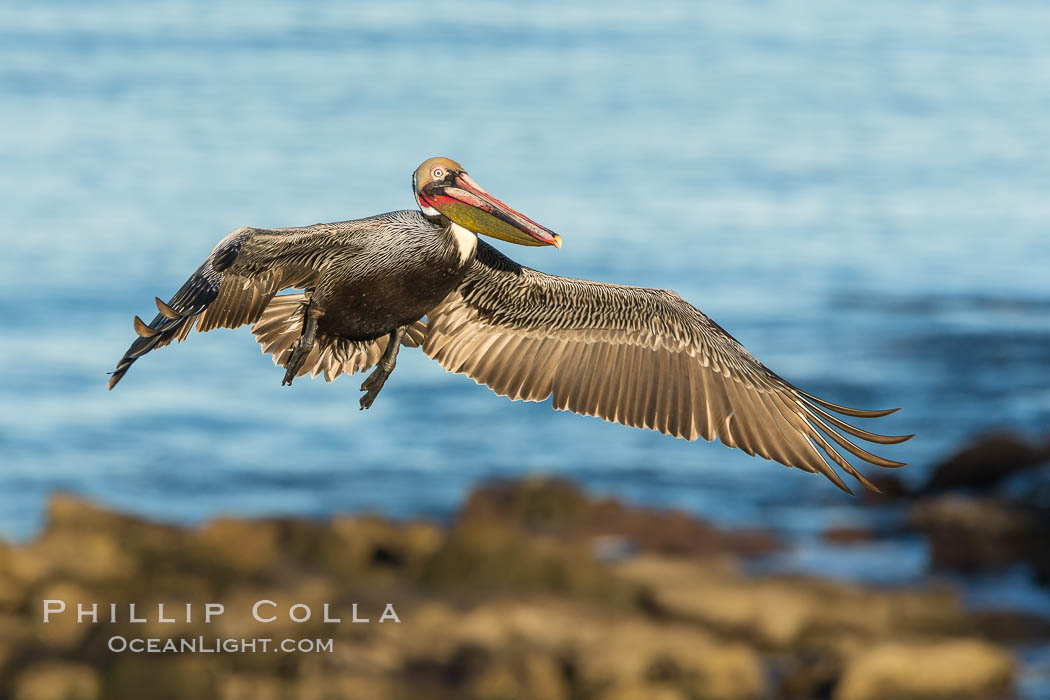 California brown pelican in flight. The wingspan of the brown pelican is over 7 feet wide. The California race of the brown pelican holds endangered species status. In winter months, breeding adults assume a dramatic plumage
Image ID: 28970
Species: Brown Pelican, Pelecanus occidentalis, Pelecanus occidentalis californicus
Location: La Jolla, California, USA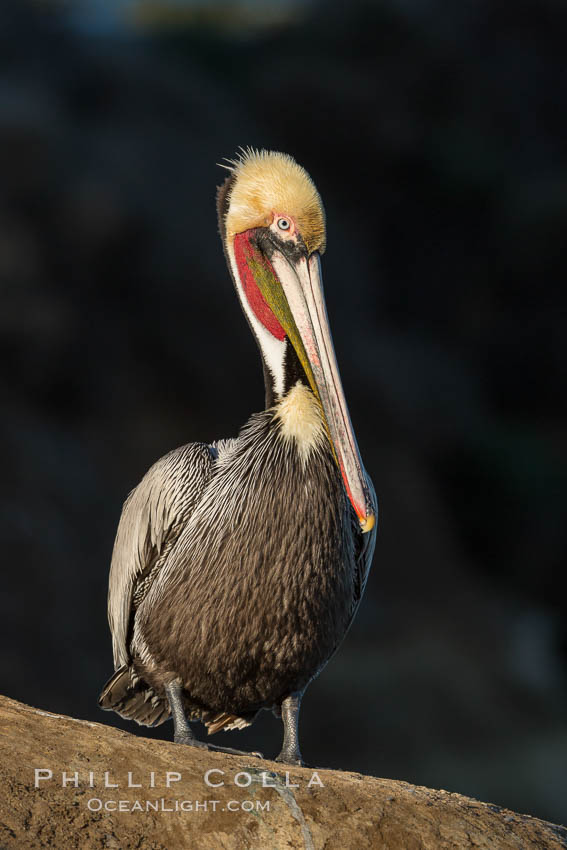 Brown pelican portrait, displaying winter breeding plumage with distinctive dark brown nape, yellow head feathers and red gular throat pouch
Image ID: 28979
Species: Brown Pelican, Pelecanus occidentalis, Pelecanus occidentalis californicus
Location: La Jolla, California, USA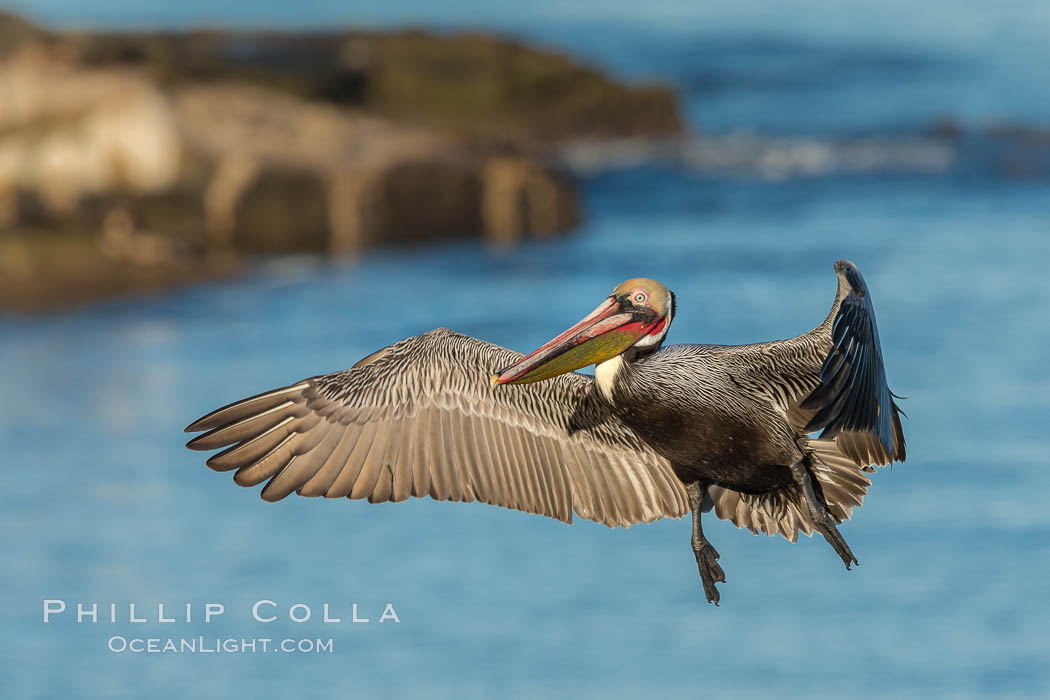 California brown pelican in flight. The wingspan of the brown pelican is over 7 feet wide. The California race of the brown pelican holds endangered species status. In winter months, breeding adults assume a dramatic plumage
Image ID: 28977
Species: Brown Pelican, Pelecanus occidentalis, Pelecanus occidentalis californicus
Location: La Jolla, California, USA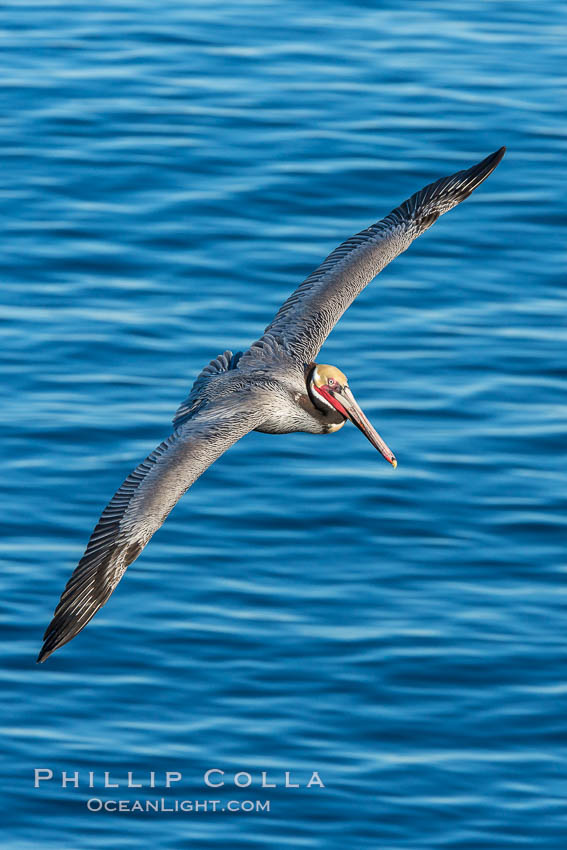 California brown pelican in flight. The wingspan of the brown pelican is over 7 feet wide. The California race of the brown pelican holds endangered species status. In winter months, breeding adults assume a dramatic plumage
Image ID: 28971
Species: Brown Pelican, Pelecanus occidentalis, Pelecanus occidentalis californicus
Location: La Jolla, California, USA