Road Trip: Day 3
Daisy Geyser is one of the most accessible and impressive geysers in Yellowstone National Park. Daisy Geyser is in the Upper Geyser Basin and is reached by an easy paved foot and bike path from the Old Faithful Inn area. The park rangers include Daisy Geyser in their list of predicted geysers; it erupts with an interval of about 2-3 hours and lasts for about 4 minutes, reaching heights up to 75 feet (25m). This photo shows the geyser at peak eruption with its characteristic "tilt". Viewers can be seen on the other side of the flats surrounding Daisy Geyser.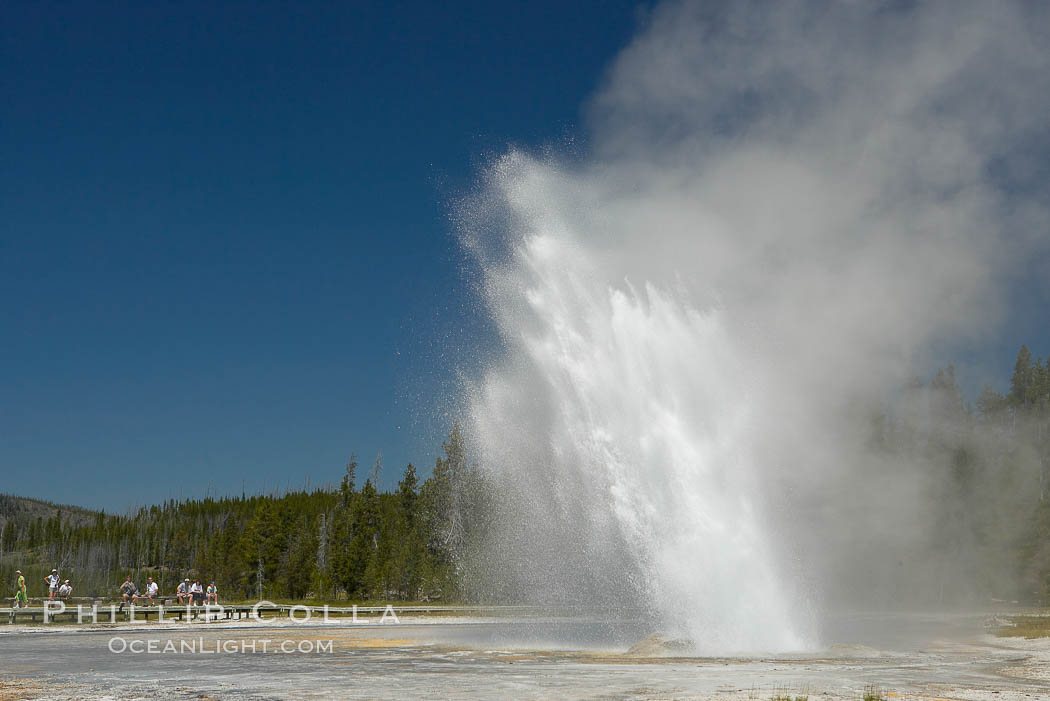 Daisy Geyser erupting with visitors visible in the distance.. Daisy Geyser, a cone-type geyser that shoots out of the ground diagonally, is predictable with intervals ranging from 120 to over 200 minutes. It reaches heights of 75 feet, lasts 3 to 4 minutes and rarely erupts in concert with nearby Splendid Geyser. Upper Geyser Basin.
Image ID: 13381
Location: Upper Geyser Basin, Yellowstone National Park, Wyoming, USA
Keywords: daisy geyser, yellowstone national park.