One more photo of San Diego, then on to other things. Seen here are the high rise office buildings along the waterfront of downtown San Diego, lit with warm sunset light. Dominating the foreground is the USS Midway, a US Navy aircraft carrier that is now permanently docked in San Diego and which serves as a naval museum and a testament to San Diego's rich Navy tradition and history.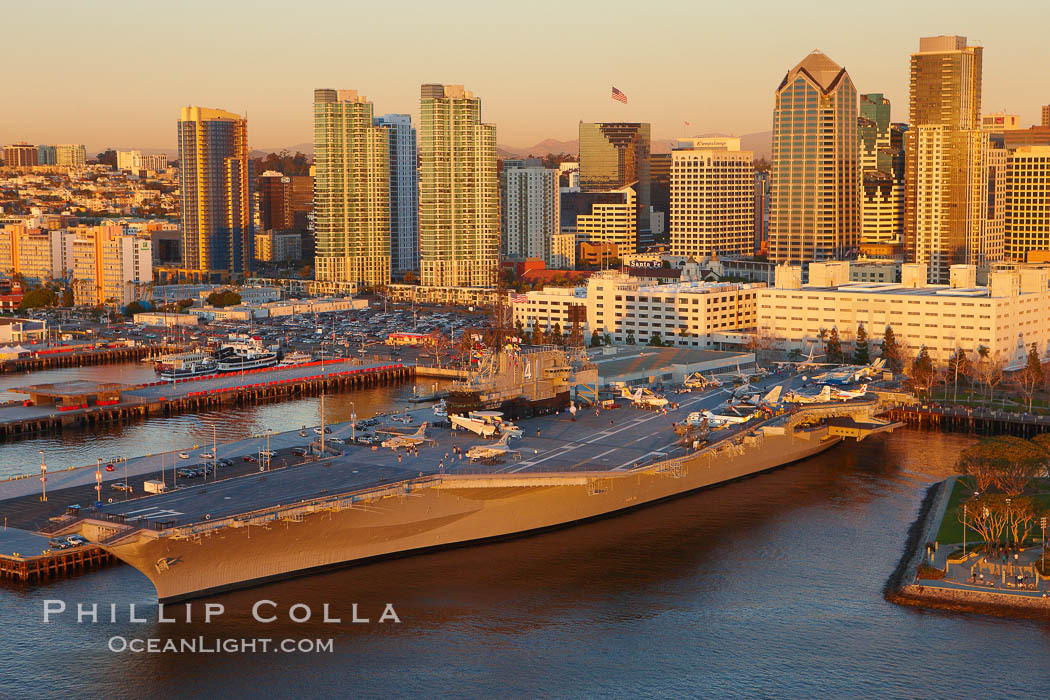 Downtown San Diego and USS Midway. The USS Midway was a US Navy aircraft carrier, launched in 1945 and active through the Vietnam War and Operation Desert Storm, as of 2008 a museum along the downtown waterfront in San Diego.
Image ID: 22289
Location: San Diego, California, USA
See more Photos of San Diego.