It's the time of year when the bugling of rutting elk echoes around Yellowstone National Park. Here is our collection of elk photos (Cervus candensis), all from Yellowstone National Park, most taken in the fall during the elk rut but a few in summer as the elk antlers are still in velvet.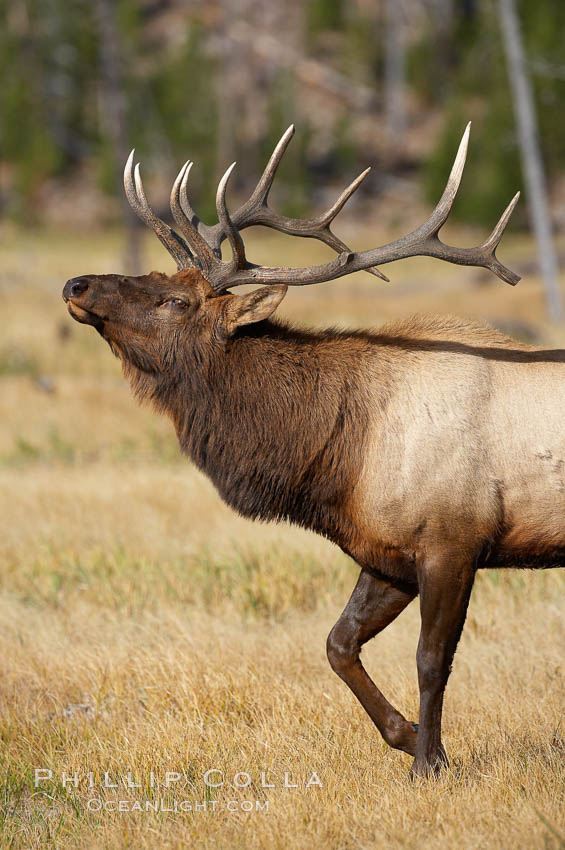 Elk, bull elk, adult male elk with large set of antlers. By September, this bull elk's antlers have reached their full size and the velvet has fallen off. This bull elk has sparred with other bulls for access to herds of females in estrous and ready to mate.
Image ID: 19739
Species: Elk, Cervus canadensis
Location: Yellowstone National Park, Wyoming, USA
See also elk photographs, elk pictures.