This field of dreams is a literal carpet of California poppies (Eschscholzia californica) on the hillsides above Lake Hodges in Del Dios, California. In October this hill was ablaze with the Witch Creek wildfire, one of the worst fires southern California has experienced. Five months later it is ablaze again with the wild orange and yellow hues of California poppies. Stunning.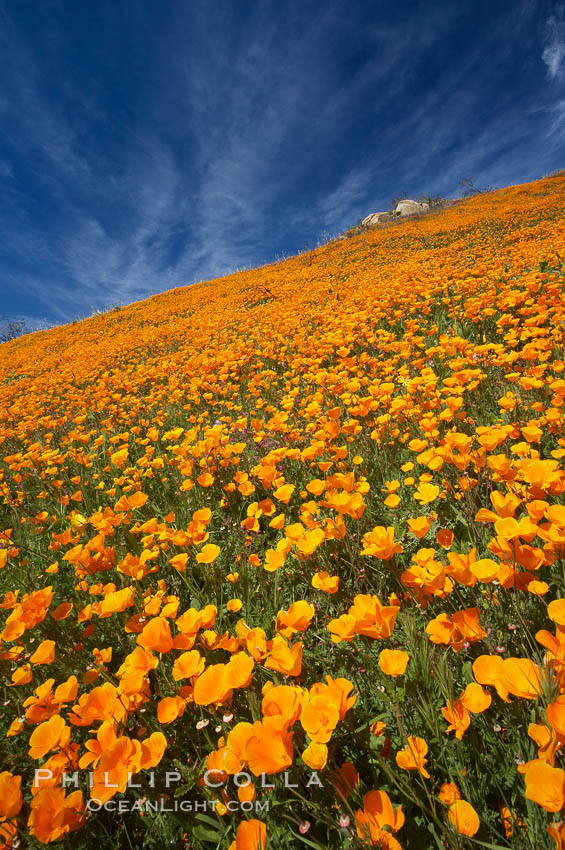 California poppies cover the hillsides in bright orange, just months after the area was devastated by wildfires.
Image ID: 20499
Species: California poppy, Eschscholzia californica, Eschscholtzia californica
Location: Del Dios, San Diego, California, USA
See lots more California poppy photos as well as photos of Eschscholzia californica.