**As of August 2012, I am using Delmar Housing Projects for my Canon 5D Mark III. The lens I prefer to use is the 16-35 f/2.8 II. The first couple sessions with this rig: first and second.**
More surf photos.
My approach to photography is not particularly rigorous or diligent. In fact, it is random and haphazard. A good friend of mine has several times referred to my technique as "machine-gun-fire." My thinking is that if I spray enough frames around during the course of a shoot, odds are one of them will be a keeper. I adhere to the ancient Zen saying that Even a blind squirrel sometimes finds a nut. In keeping with this philosophy (of shooting as many frames as I can and worrying about it later) I replaced my 20D with a wildly fast 1DIIN (my other camera being a relatively slow 1DsII). This thing is a fire breathing dragon. It fires off 8.5 frames a second, continuously, and doesn't even begin to slow until I have blazed 20-30 frames. Not only that but I got 500 shots this morning before the camera was full — that is a lot of photos. 8.5 frames a second is twice as fast as any of my other cameras, so I can shoot twice as many frames in a day which means, assuming averages hold, I will get twice as many keepers. Twice the keepers means I am now twice as good as I was before and I should expect twice as many photo sales. Sound reasoning.
I took the new camera out for a test drive this morning at Ponto, wrapped in the beautiful new Delmar camera housing that Erik Hjermstad just built for me last week. Conditions were nice, glassy, sunny, warm. It was fun. Here are a few shots.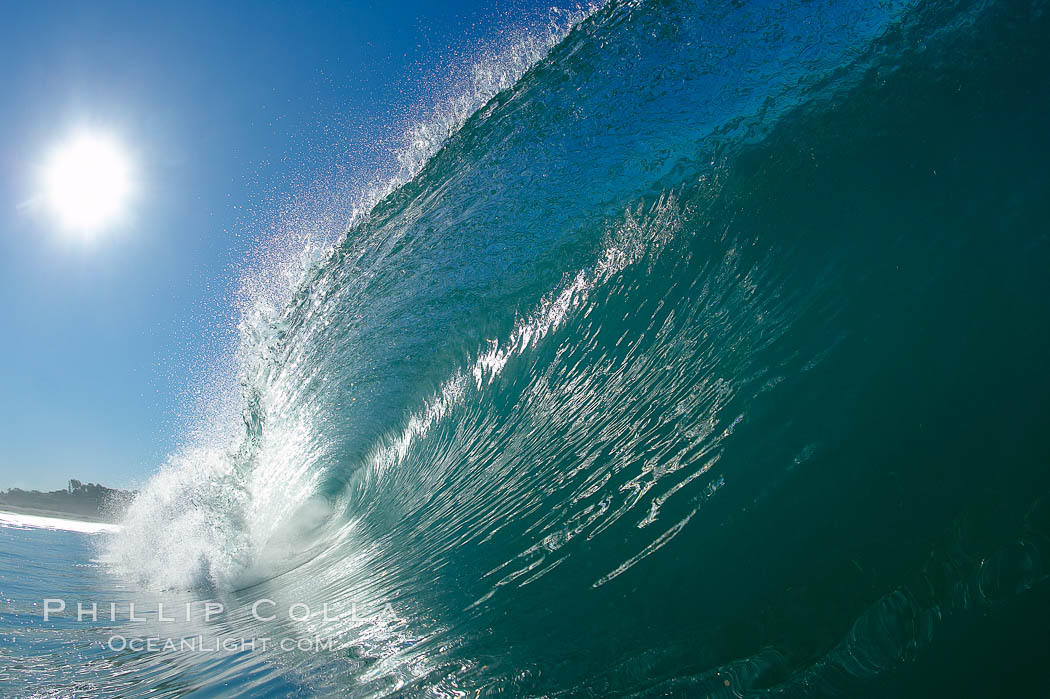 Breaking wave, Ponto, South Carlsbad.
Image ID: 17679
Location: Ponto, Carlsbad, California, USA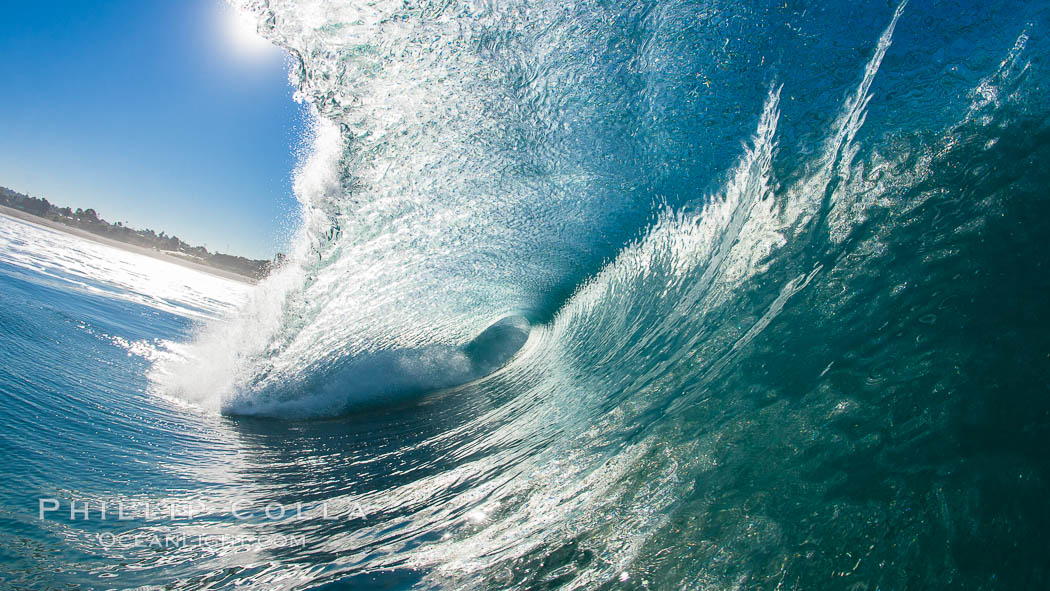 Breaking wave, Ponto, South Carlsbad.
Image ID: 17680
Location: Ponto, Carlsbad, California, USA