A new photograph of the full moon, rising at dusk over a view of downtown San Diego and its beautiful harbor front and city skyline, viewed from Point Loma, California. I have recently made a nice series of new images of the San Diego city skyline, harbor and rising full moon, including several very large, high resolution panoramas, so watch for them to be posted in the coming few days.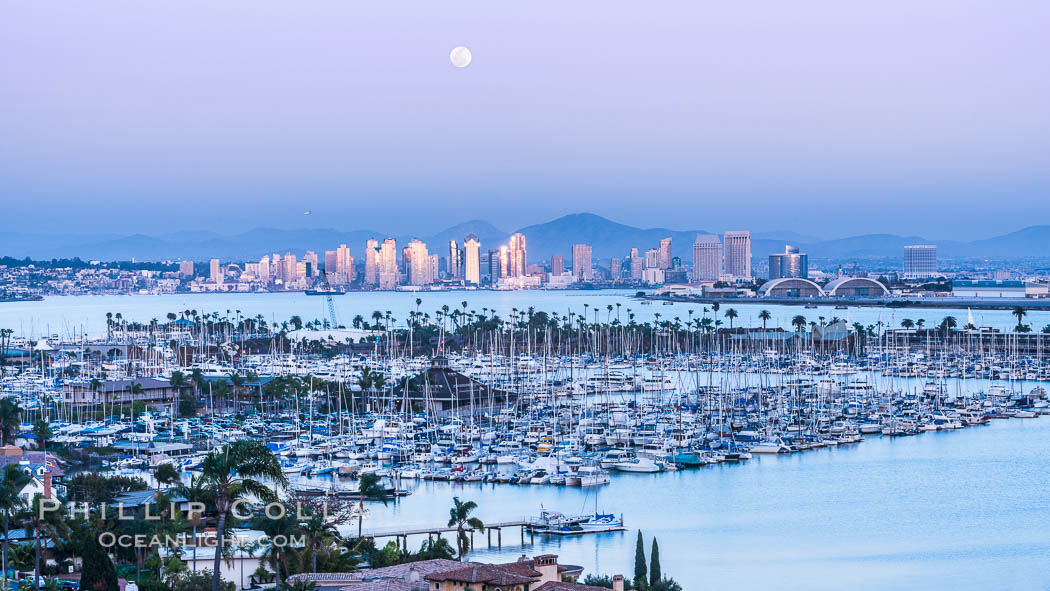 Full Moon over San Diego City Skyline, viewed from Point Loma
Image ID: 29118
Location: San Diego, California, USA
If you like this, please check out more of my San Diego City Skyline photographs. Cheers and thanks for looking!