Many of my giant sequoia pictures are now on Photoshelter, which is the source of this nifty slideshow. Sequoia trees really are the most majestic of all plants. They are the largest (i.e., most massive) life forms on earth, and they are nearly the tallest (exceeded only by their cousins the coastal redwoods in the Pacific Northwest). Giant sequoia trees are one of the longest lived organisms on earth, exceeded in longevity most notably by Ancient Bristlecone pine trees (Pinus longaeva). Enjoy images of these "pillars of the sierra".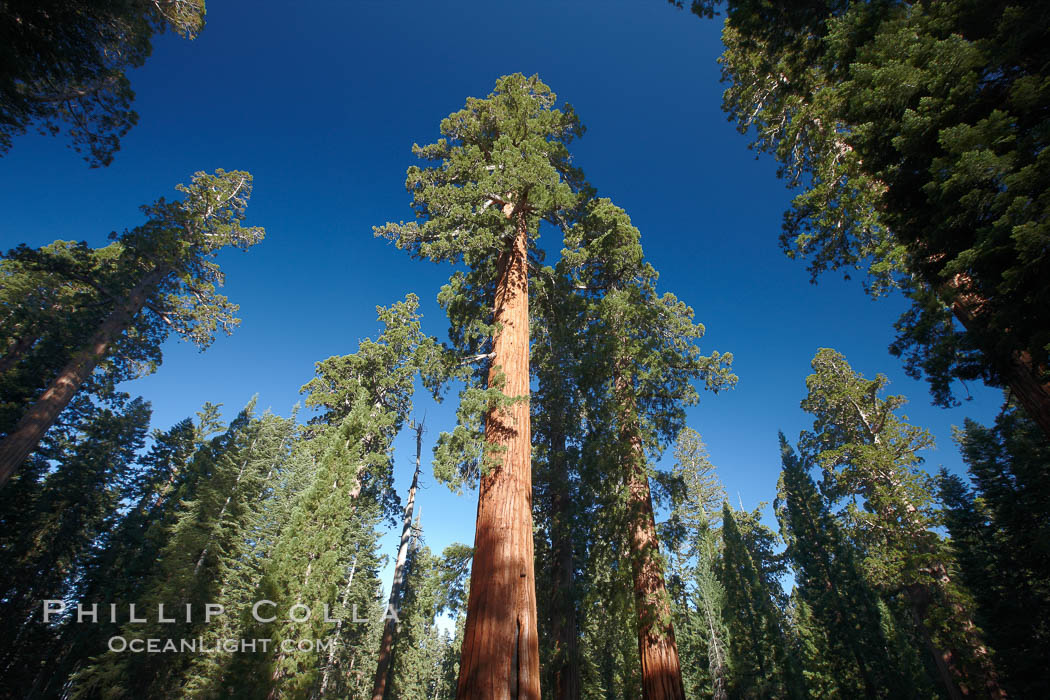 A giant sequoia tree, soars skyward from the forest floor, lit by the morning sun and surrounded by other sequioas. The massive trunk characteristic of sequoia trees is apparent, as is the crown of foliage starting high above the base of the tree.
Image ID: 23260
Species: Giant sequoia tree, Sequoiadendron giganteum
Location: Mariposa Grove, Yosemite National Park, California, USA
My website also has many giant sequoia tree photos (Sequoiadendron giganteum).
Keywords: sequoia, giant sequoia tree, photo, picture, image, Sequoiadendron giganteum, Yosemite National Park, Sequoia National Park, California, sierra nevada.