Many of the great white sharks (Carcharodon carcharias) at Guadalupe Island are known to researchers and appear in the white shark ID database. Some of the sharks have even been "tagged" and now sport small pop-up satellite transmitter tags that collect data about the shark's environment and behavior, eventually transmitting the data via satellite back to researchers. Shown below are a pair of satellite tags, located just below the dorsal fin of a great white shark: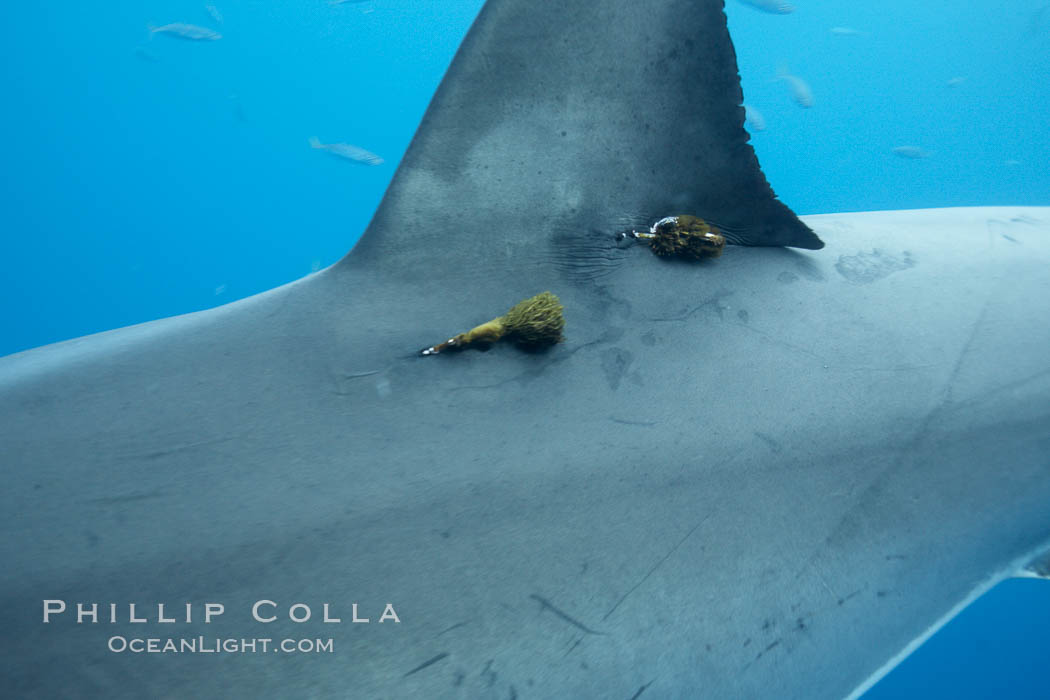 Two satellite tags, below dorsal fin of great white shark. The tags record the sharks movements, relaying data to researchers via satellite.
Image ID: 21391
Species: Great white shark, Carcharodon carcharias
Location: Guadalupe Island (Isla Guadalupe), Baja California, Mexico
Shark Diving resources: Horizon Charters and SharkDiver.com.
Be sure to check out our hundreds of additional Guadalupe Island photos and great white shark photos.