I recently made a couple of fantastic hikes in Zion National Park: the Subway and the Virgin River Narrows. I am editing photographs now, but here is a short rough video I shot on our hikes. The highlights were Archangel Falls near the Subway, and the Wall Street section of the Virgin River Narrows. Oh, and the fall colors in Zion National Park were awesome!
Here is one image from the Subway. Those yellow cottonwood trees were in raging color all over Kolob Terrace and in the Zion Canyon. Just wonderful!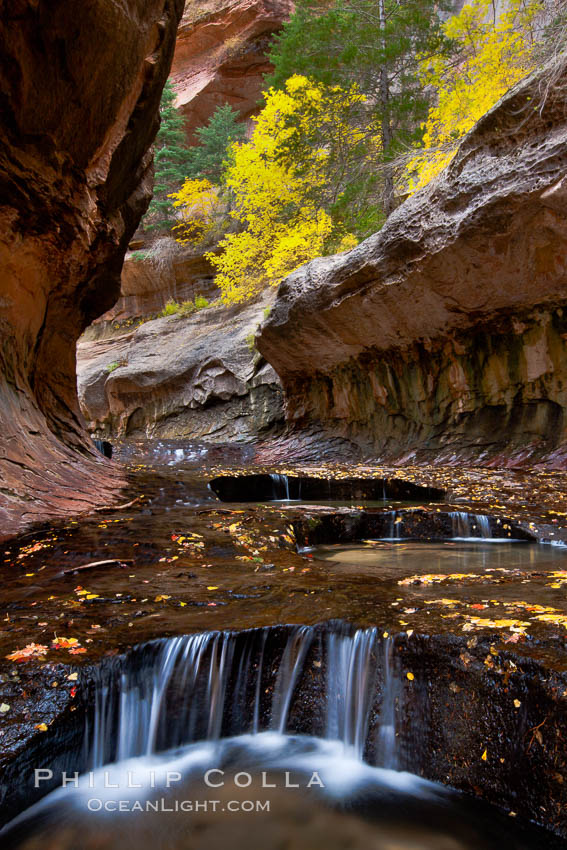 The Subway, a iconic eroded sandstone formation in Zion National Park.
Image ID: 26094
Location: The Subway, Zion National Park, Utah, USA
Thanks Garry and Don for your great company!