I was fortunate to assist Dr. Dan Salden of Hawaii Whale Research Foundation on the waters near Maui for quite a few years studying humpback whales (Megaptera novaeangliae), and have some interesting photos that came from those efforts.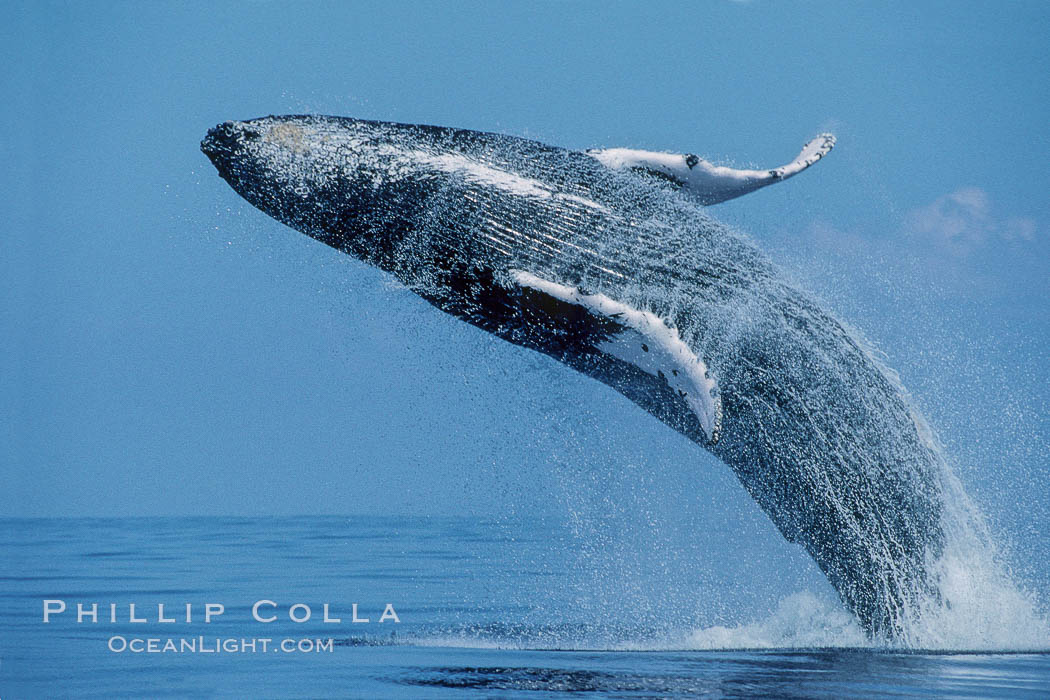 North Pacific humpback whale, breach.
Image ID: 00205
Species: Humpback whale, Megaptera novaeangliae
Location: Maui, Hawaii, USA
Keywords: humpback whale picture, megaptera novaeangliae, stock photo, image, photograph.