The John Moulton barn is the second of the two iconic early 1900's barns on Mormon Row in the Antelope Flats area of Grand Teton National Park and is often called "the most photographed barn in the United States":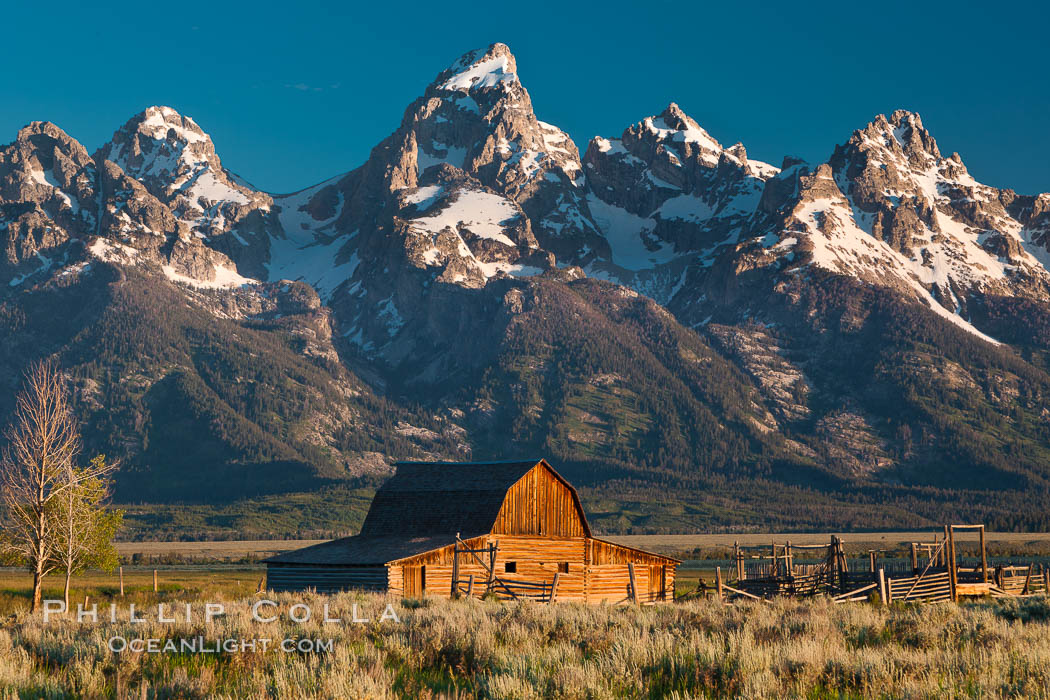 John Moulton barn at sunrise with Teton Range, on Mormon Row in Grand Teton National Park, Wyoming.
Image ID: 26965
Location: Grand Teton National Park, Wyoming, USA
Once a working farm and part of a small group of early 1900's Mormon settlements, the John Moulton Barn was placed on the National Register of Historic Places in 1997 along with nearby T.A. Moulton Barn located just to the south. We visit Grand Teton National Park today in ease and comfort, staying in nice hotels and driving SUVs at the foot of the Teton Range as we admire bison, antelope, bear and elk. However, ponder how tough it must have been to maintain a homestead in this very place 100 years ago, especially in the harsh winters that saw the surrounding sage brush land covered deep in snow. Quite a view, yes, but quite a lot of work as well.
Thanks for looking! If you like this, please see more of my Grand Teton National Park photos.