See the new bald eagle photos.
This is a juvenile bald eagle (Haliaeetus leucocephalus). The speckled brown and white coloration is highly variable among juvenile bald eagles which can sometimes resemble golden eagles. It is typically not until the fourth year that juveniles mature and assume the characteristic brown body and white head of the adult bald eagle.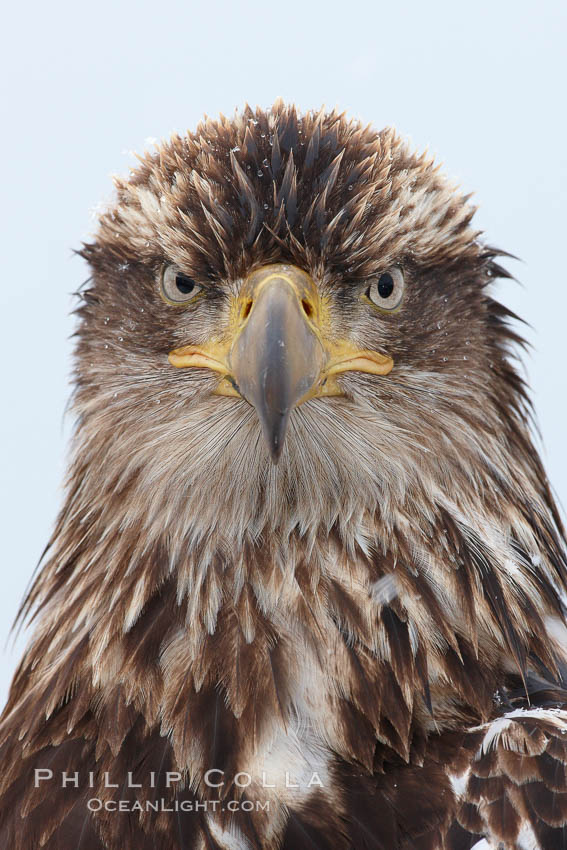 Juvenile bald eagle, second year coloration plumage, closeup of head and shoulders, looking directly at camera, snowflakes visible on feathers. Immature coloration showing white speckling on feathers.
Image ID: 22589
Species: Bald eagle, Haliaeetus leucocephalus, Haliaeetus leucocephalus washingtoniensis
Location: Kachemak Bay, Homer, Alaska, USA
More bald eagle photos from my recent trip to Homer will be posted in the coming days.