See our Guide to Photographing Pelicans in La Jolla.
Here is a shot of a juvenile California brown pelican (Pelecanus occidentalis). Pelicans tend to be ugly, and juveniles with their plain brown coloration and skinny frame are really ugly. It is hard to get a photograph of one of these prepubescent pelicans where the bird actually looks handsome. This is as close as I have come so far.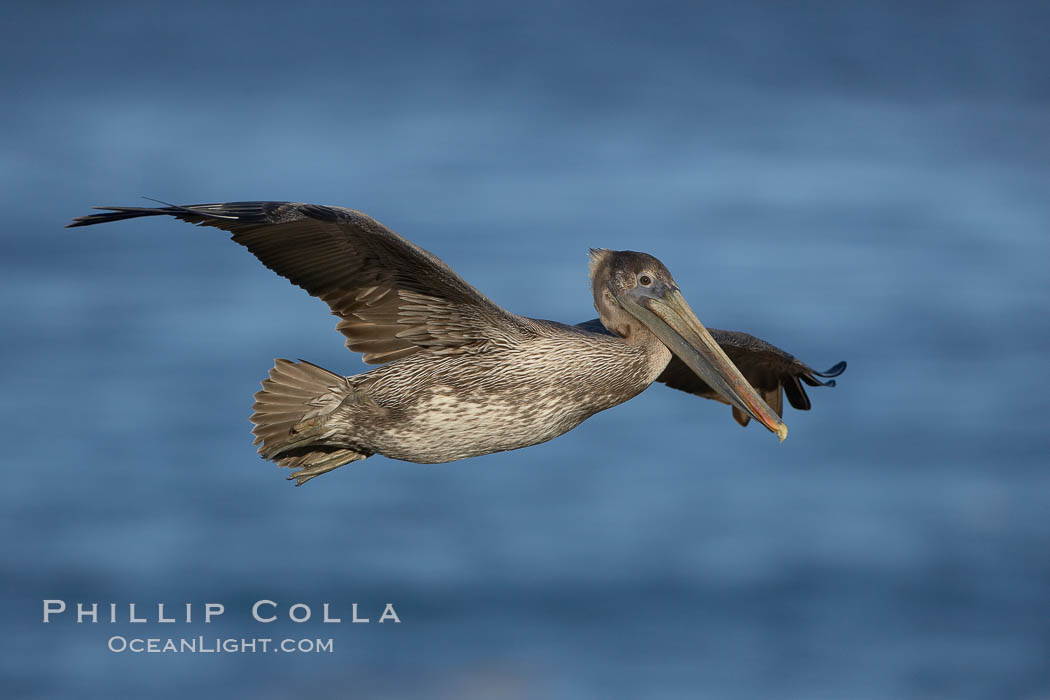 Juvenile California brown pelican in flight. Note its drab brown colors, it is not mature enough to assume the more colorful plumage of adults. The wingspan of the brown pelican is over 7 feet wide. The California race of the brown pelican holds endangered species status.
Image ID: 20046
Species: Brown Pelican, Pelecanus occidentalis, Pelecanus occidentalis californicus
Location: La Jolla, California, USA
See: brown pelican photos.