Milky Way Galaxy, Live Oak and Rocks, Joshua Tree National Park at Night
I have spent many evenings photographing the landscape and night sky at Joshua Tree National Park. The terrain is harsh and there are few trees other than Yucca and Joshua Tree. I did find one attractive live oak nestled up against some tall boulders, and made a point of photographing it when the Milky Way galaxy was high in the sky above it. This four image landscape astrophotography panorama, shot with the Nikon D800 and Nikon 14-24 f/2.8 lens, will print up to 100? wide and 60? and would make a great wall mural in your home or office! Cheers and thanks for looking.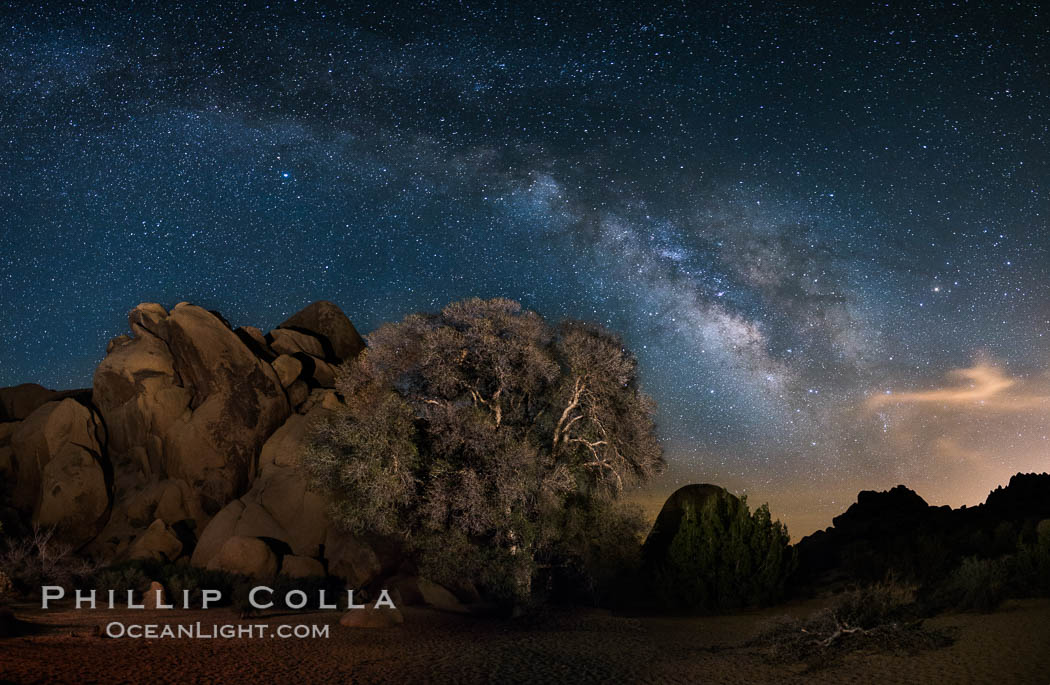 Live Oak and Milky Way, rocks and stars, Joshua Tree National Park at night
Image ID: 28417
Location: Joshua Tree National Park, California, USA
Like this image? Please see my website devoted to my full collection of Landscape Astrophotography images.