Seal Rock, a short distance offshore of Crescent Bay in Laguna Beach, is typically covered with many cormorants and at least a few California sea lions. I've made a number of dives at Seal Rock but had never made any effort to photograph it topside. Garry McCarthy and I did some full-moon photography in Laguna Beach and Newport Beach recently, and I was able to make this image of Seal Rock, cormorants and sea lions, under a full moon. Cheers and thanks for looking!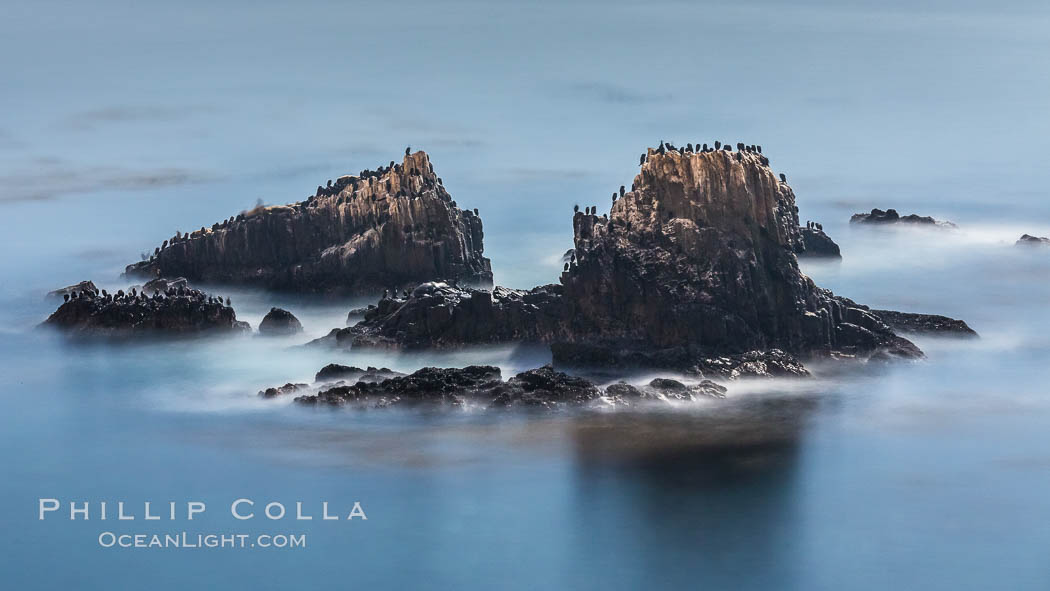 Cormorants and sea lions on Seal Rock, at night, waves lit by full moon.
Image ID: 28864
Location: Laguna Beach, California, USA
Prints of this image are available here. If you like this, check out more Night and Time Exposure Photographs.