See our Guide to Photographing Pelicans in La Jolla.
Another stop at the California brown pelicans (Pelecanus occidentalis) in La Jolla before running an errand in San Diego. This time testing the sharpness of a 500mm f/4 and a 2x teleconverter. Here is a snap.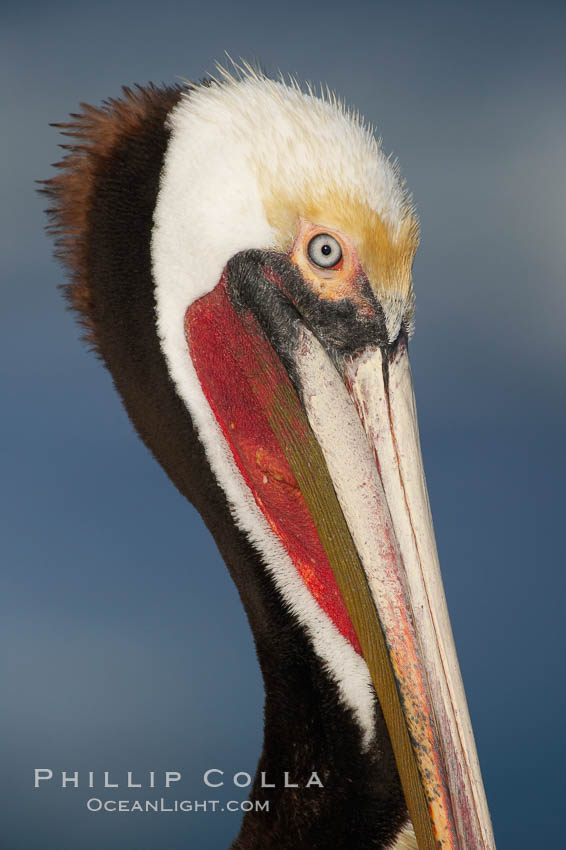 Brown pelican, winter adult breeding plumage. In winter months, breeding pelicans assume a dramatic plumage with brown neck, yellow and white head and bright red gular throat pouch.
Image ID: 18122
Species: Brown Pelican, Pelecanus occidentalis, Pelecanus occidentalis californicus
Location: La Jolla, California, USA
See: brown pelican photos.