To celebrate the approach of Summer 2021 and their impending re-opening following Covid, Sea World San Diego presented its fireworks show over Mission Bay frequently during the month of April.  The timing was advantageous for a couple reasons. First, neither Sea World nor San Diego had not fully re-opened yet, so there were no crowds of tourists, in fact there were very few people watching the show. Second, Sea World chose to start the show not long after sunset, which made it possible to expose the fireworks with a beautiful blue sky background.  Most fireworks shows occur so late that there really is no color in the sky which yields an uninteresting scene in my opinion and is one which I will never bother to photograph.  No color in the sky means no photos for me.
My favorite spot for photographing Sea World's fireworks is near the South Shores boat launch ramp.  Here you are nearly underneath the show and must shoot with a very wide lens indeed. That's good, because with all the underwater shooting I do I have a quiver of very wide lenses.  My favorites, used in the images below, are 14mm rectilinear and 8mm circular.  The former can be pointed upward to ensure the topmost fireworks remain in the frame, but with the 8mm lens one needs to keep the horizon near the middle of the frame or undue distortion results.  In that case, just put water in the foreground and you'll set yourself up for nice reflections.
Below are some of my favorite Sea World fireworks images from April 2021. Cheers, and thanks for looking!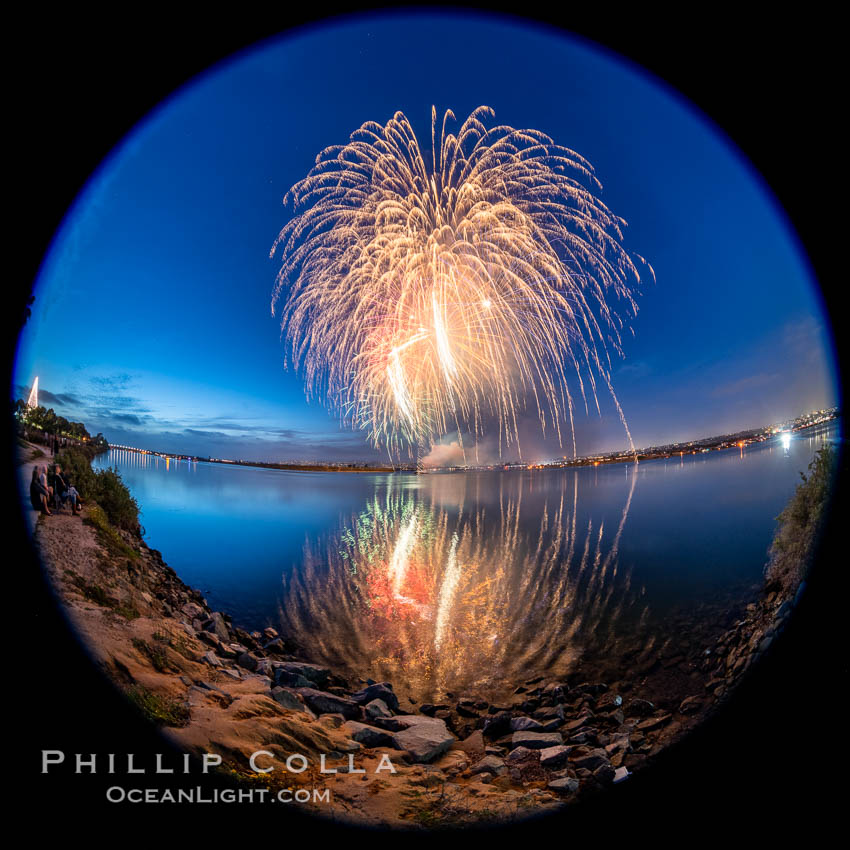 Sea World Fireworks San Diego Mission Bay. Sea World shows evening fireworks over Mission Bay.
Image ID: 36902
Location: San Diego, California, USA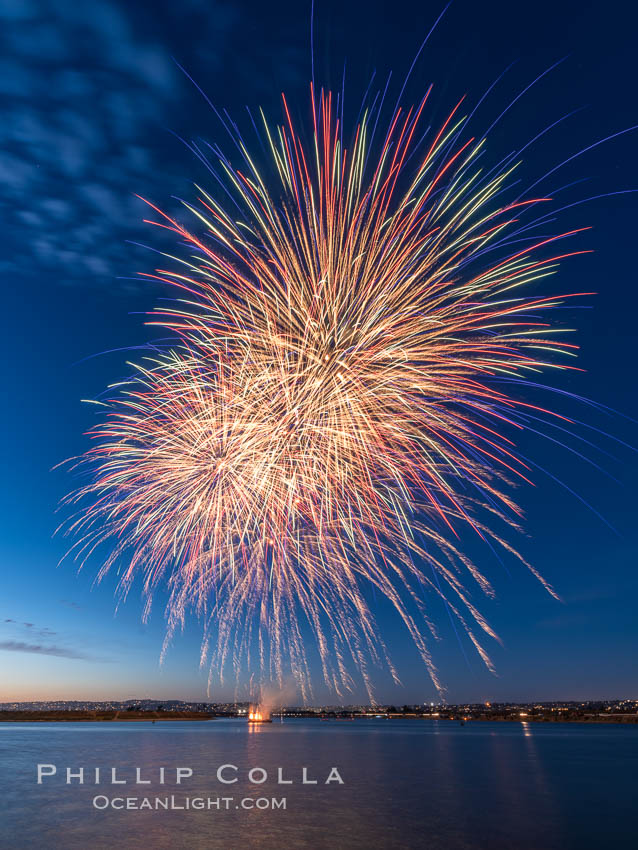 Sea World Fireworks San Diego Mission Bay. Sea World shows evening fireworks over Mission Bay.
Image ID: 36894
Location: San Diego, California, USA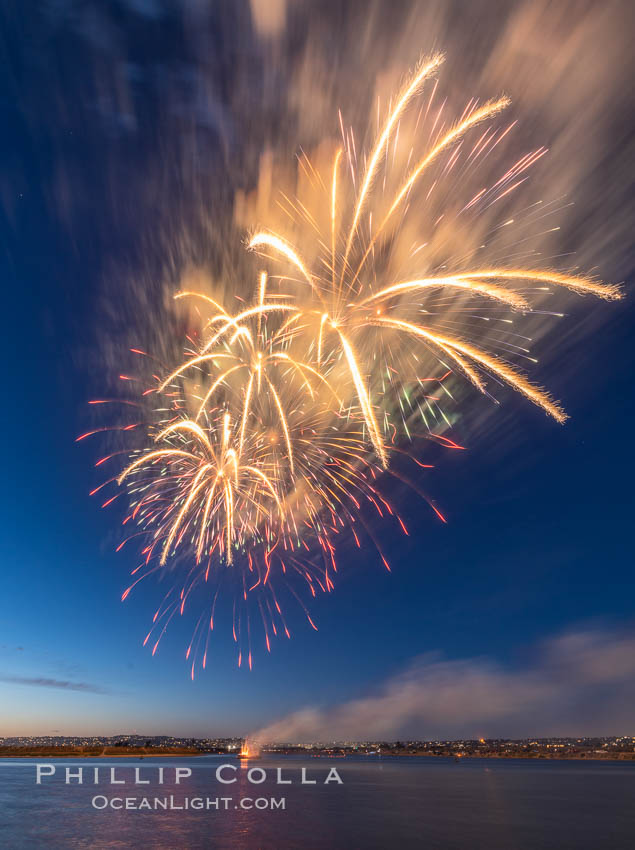 Sea World Fireworks San Diego Mission Bay. Sea World shows evening fireworks over Mission Bay.
Image ID: 36896
Location: San Diego, California, USA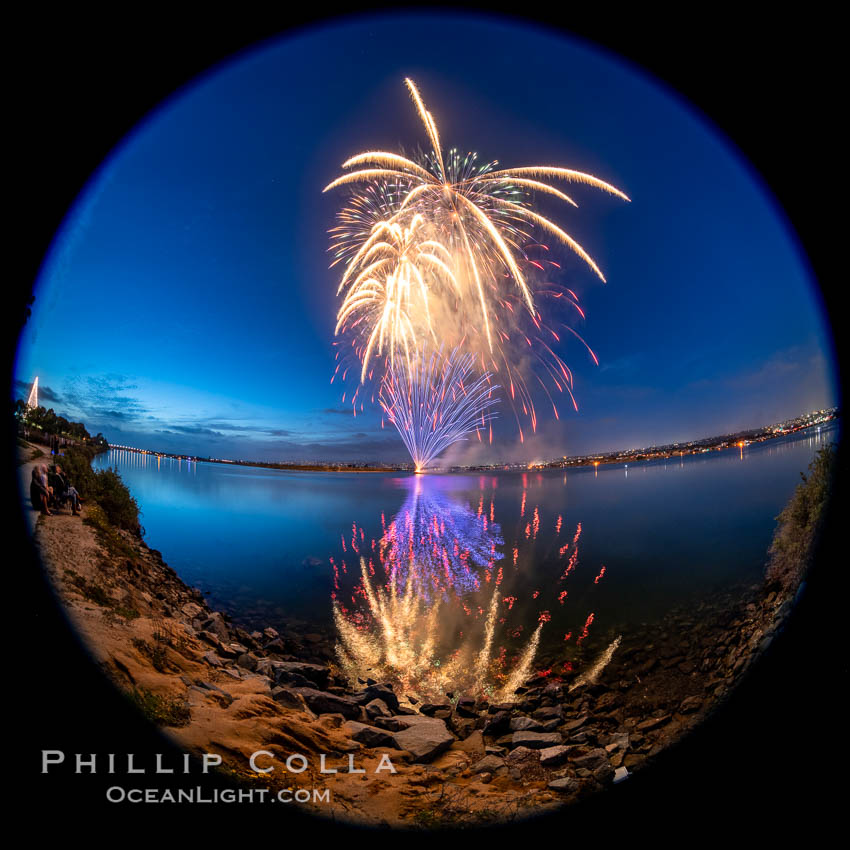 Sea World Fireworks San Diego Mission Bay. Sea World shows evening fireworks over Mission Bay.
Image ID: 36900
Location: San Diego, California, USA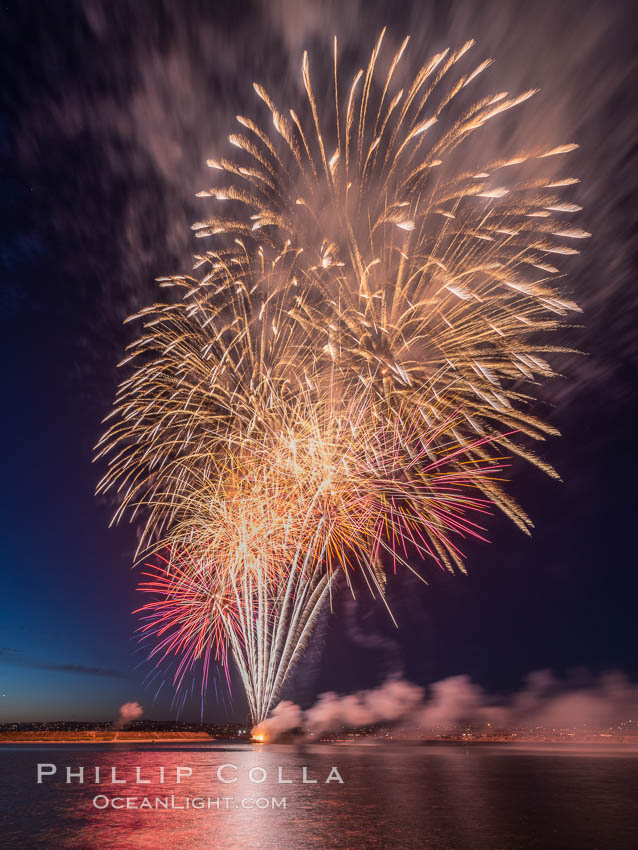 Sea World Fireworks San Diego Mission Bay. Sea World shows evening fireworks over Mission Bay.
Image ID: 36897
Location: San Diego, California, USA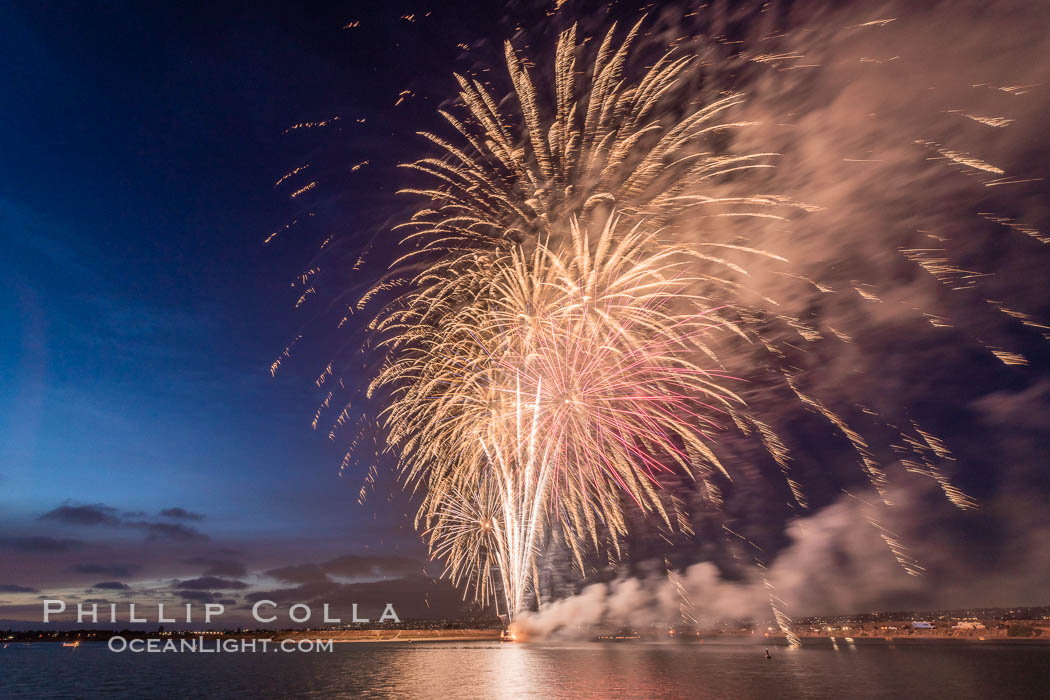 Sea World Fireworks San Diego Mission Bay. Sea World shows evening fireworks over Mission Bay.
Image ID: 36893
Location: San Diego, California, USA