9/29/2019 Piper and I made a quick fall-color trip along the Highway 395, visiting a few of our favorite hiking spots. A cold front that came through Saturday afternoon put a damper on hiking Little Lakes Valley with hail, ice, temps in the low 20s and high winds, but the rest of the weekend was great, including the fact there were NO CROWDS, we were alone almost everywhere we went which reminded me of the good old days before Instagram. Here's the state of the fall color in my view. Don't get too alarmed by "GO NOW" recommendations from the fall color websites, they wants clicks and likes. It's just getting started and in truth even Bishop Creek is not yet a "go now" but needs a week or so to really fill in with vast areas of color.  Suffice it to say everywhere that had good color was 8000′ or more, as a general rule.
Dunderberg Meadows – good, lots of color. I'd say "go soon".
Virginia Lakes – good but I have never found this area very photogenic in fall.
June Lake loop – some color down close to the lakes but also some groves that had been thinned out by wind.
Convict Lake – not much color yet.
Rock Creek – what little we saw was nice, color along the creek looked great, but an early cold front covered much of it in dusting of snow. Should be great for at least a week.
North Lake – grove on the far side of the lake is not there yet, give it a few days or a week. The tunnel along the road is just starting to turn now.
Lake Sabrina – nice color along the creek.
Aspendel – the grove above Aspendel looks good but not much in Aspendel village or around Cardinal Pond yet.
Bishop Creek – looks good in some areas and will get better over the next week or two unless big winds hit it.
South Lake and Parcher's – patches of beautiful color and will get good really fast now.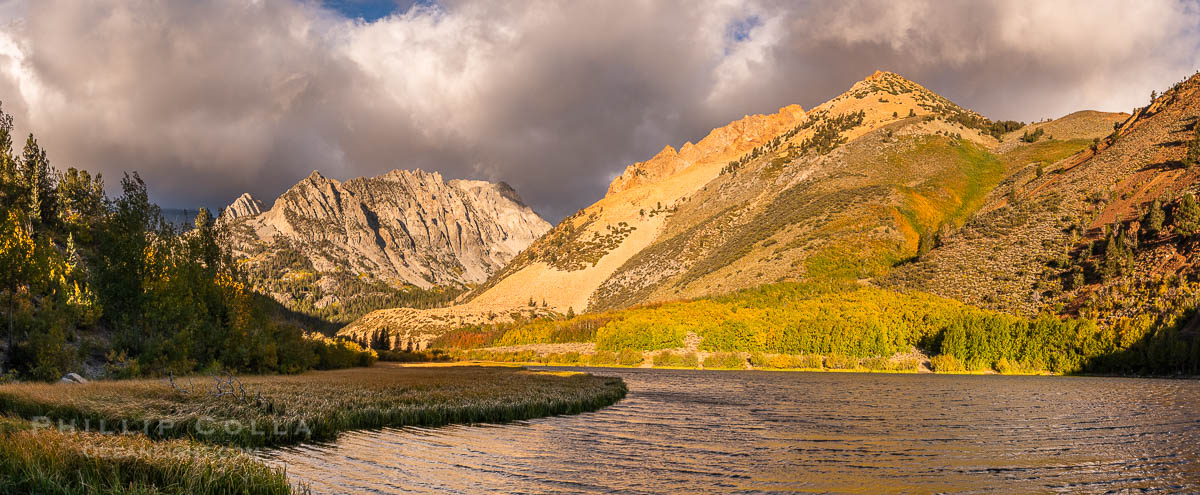 North Lake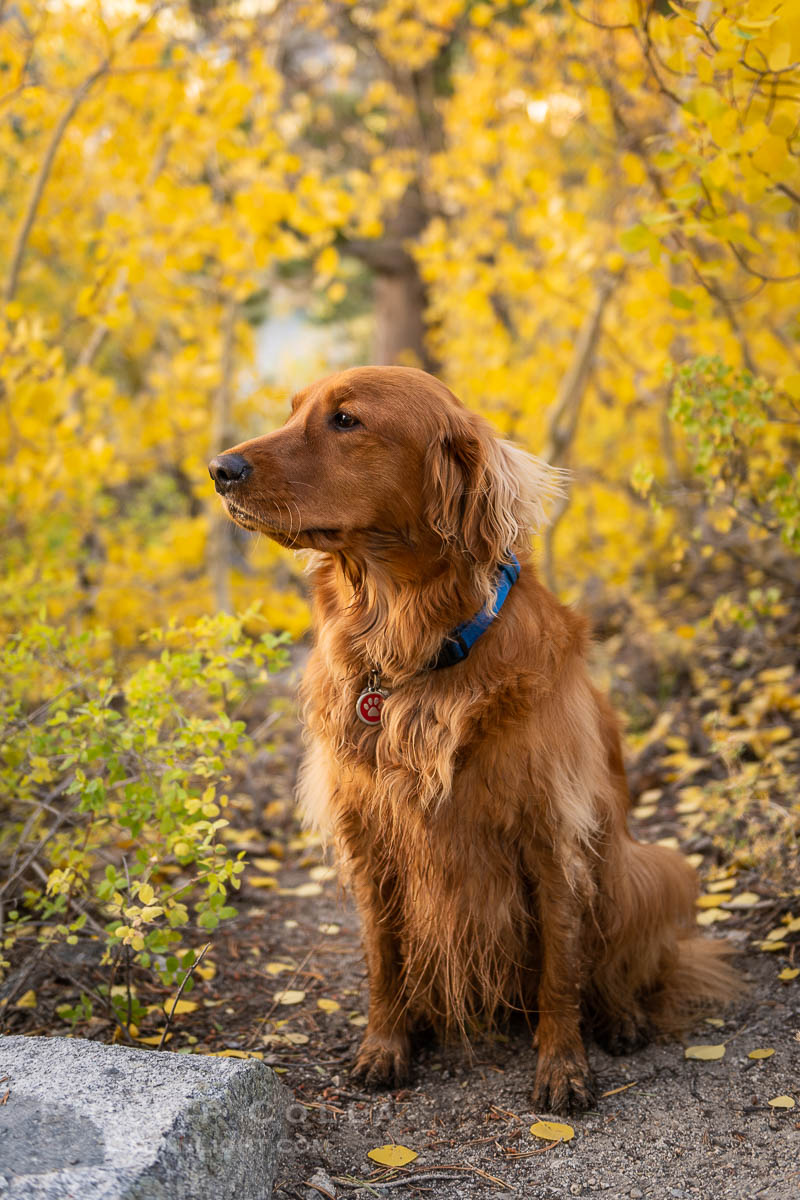 North Lake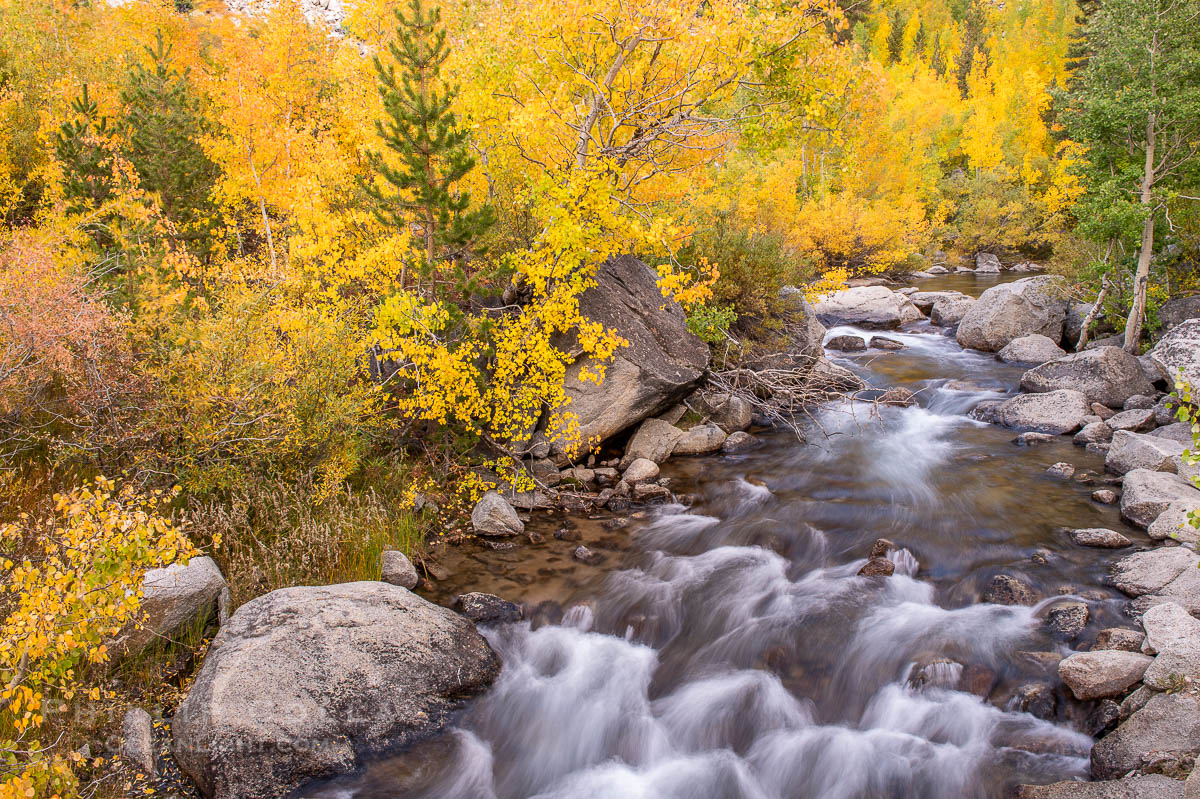 Approaching Lake Sabrina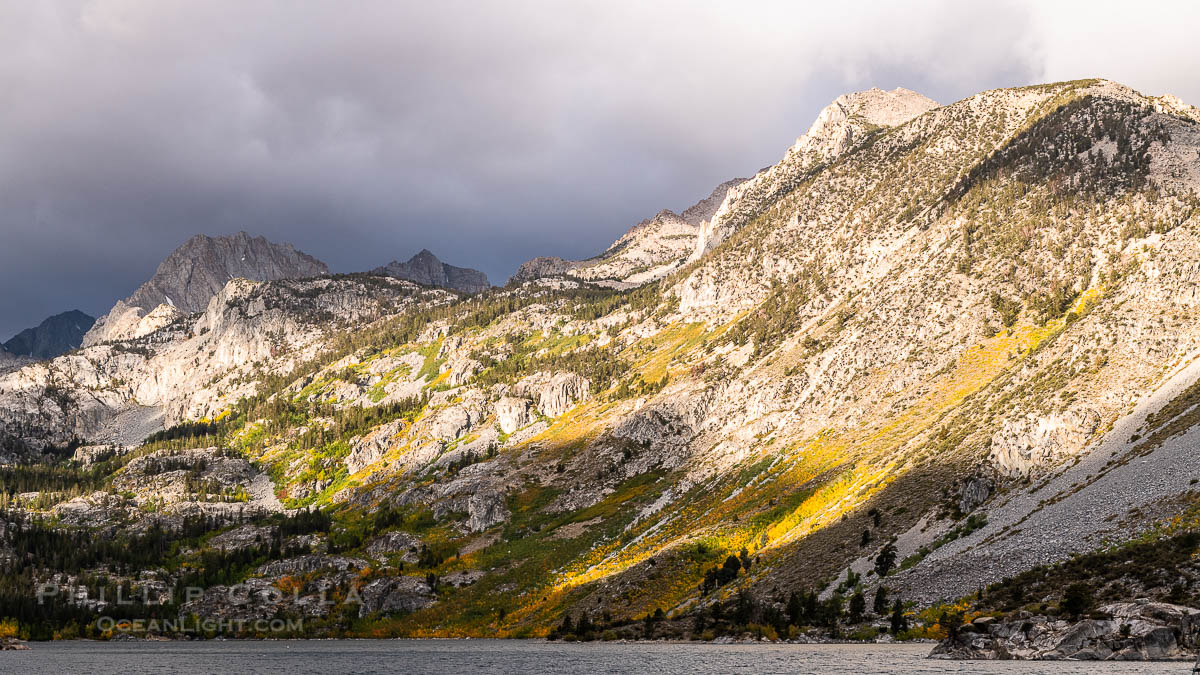 Lake Sabrina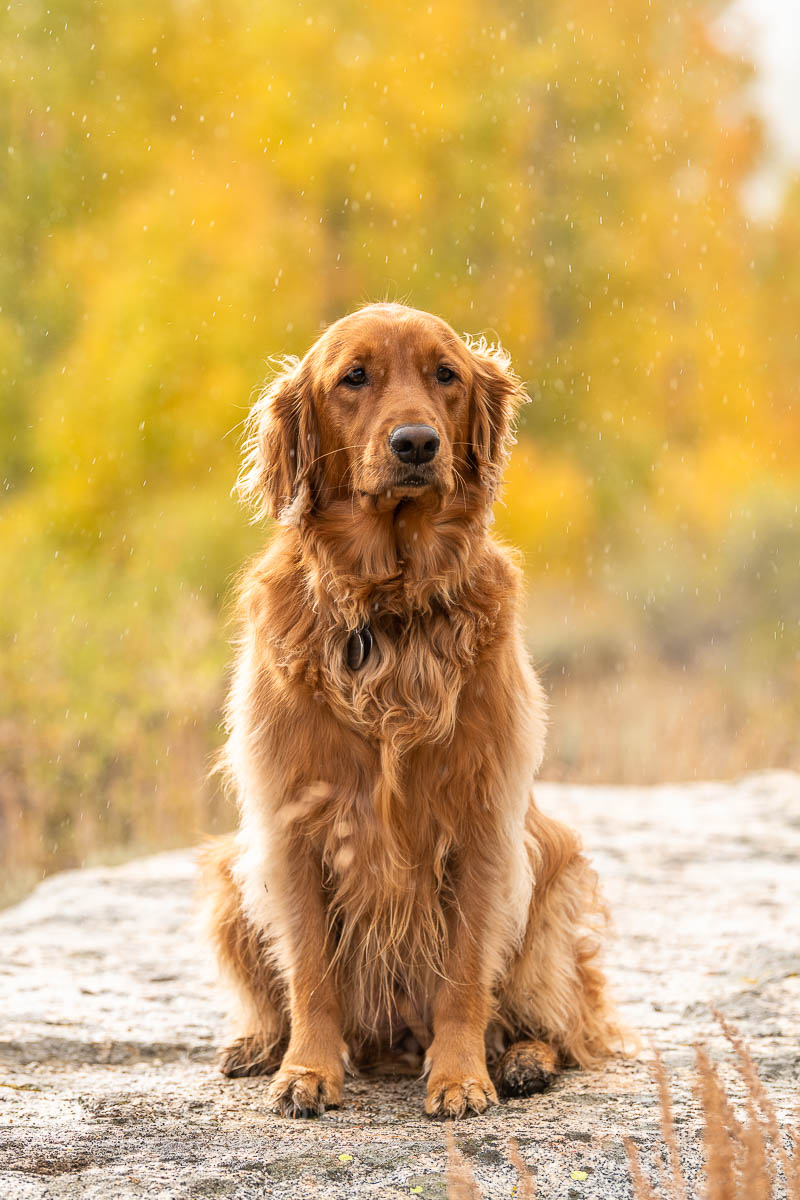 Bishop Creek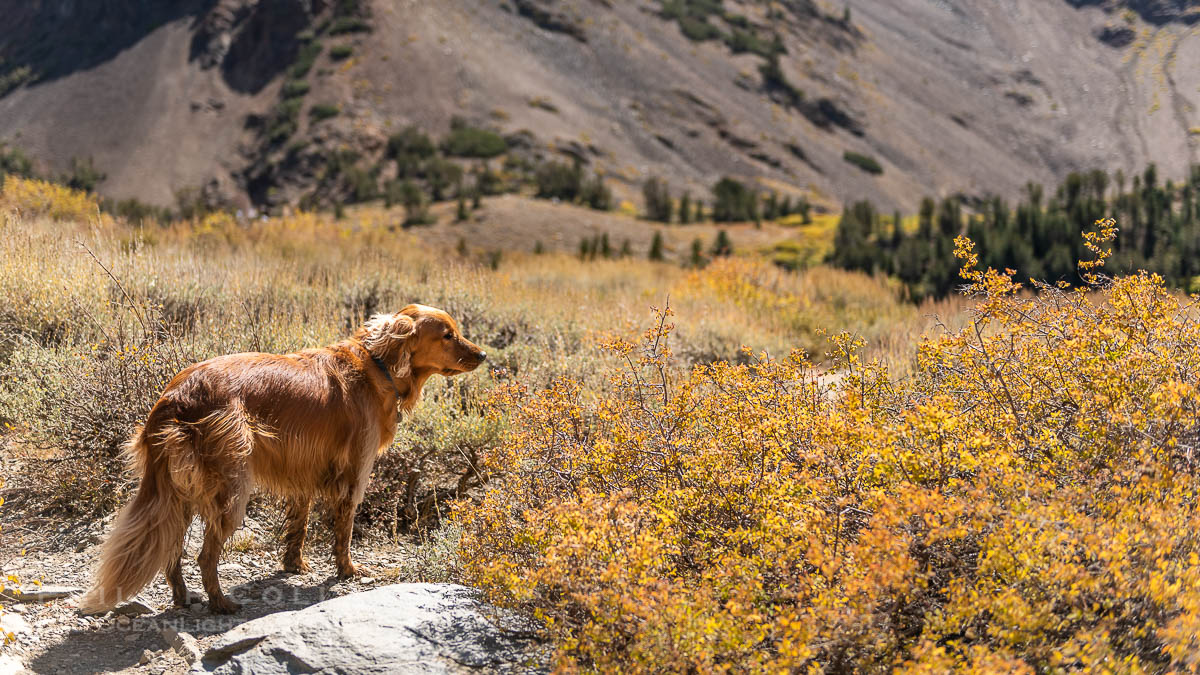 Virginia Lakes

Virginia Lakes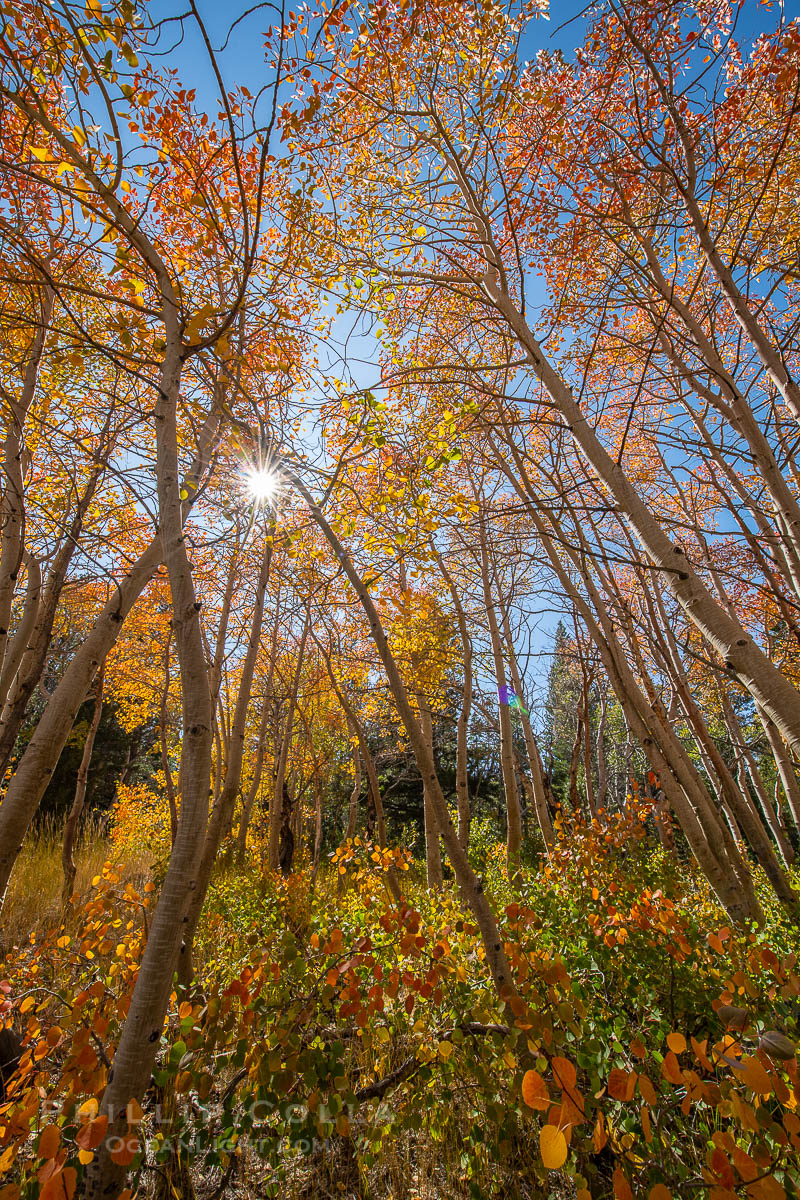 Dunderberg Meadow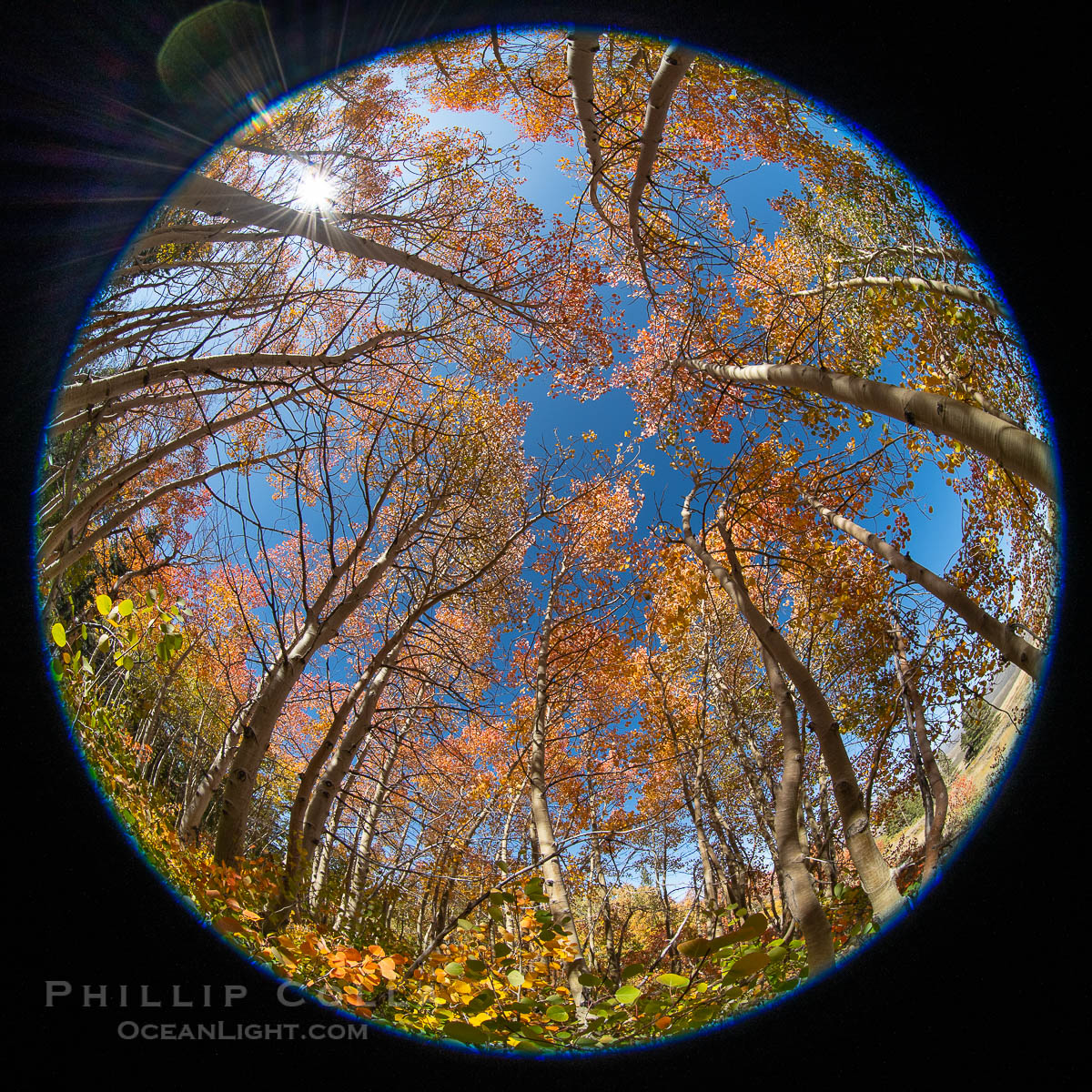 Dunderberg Meadow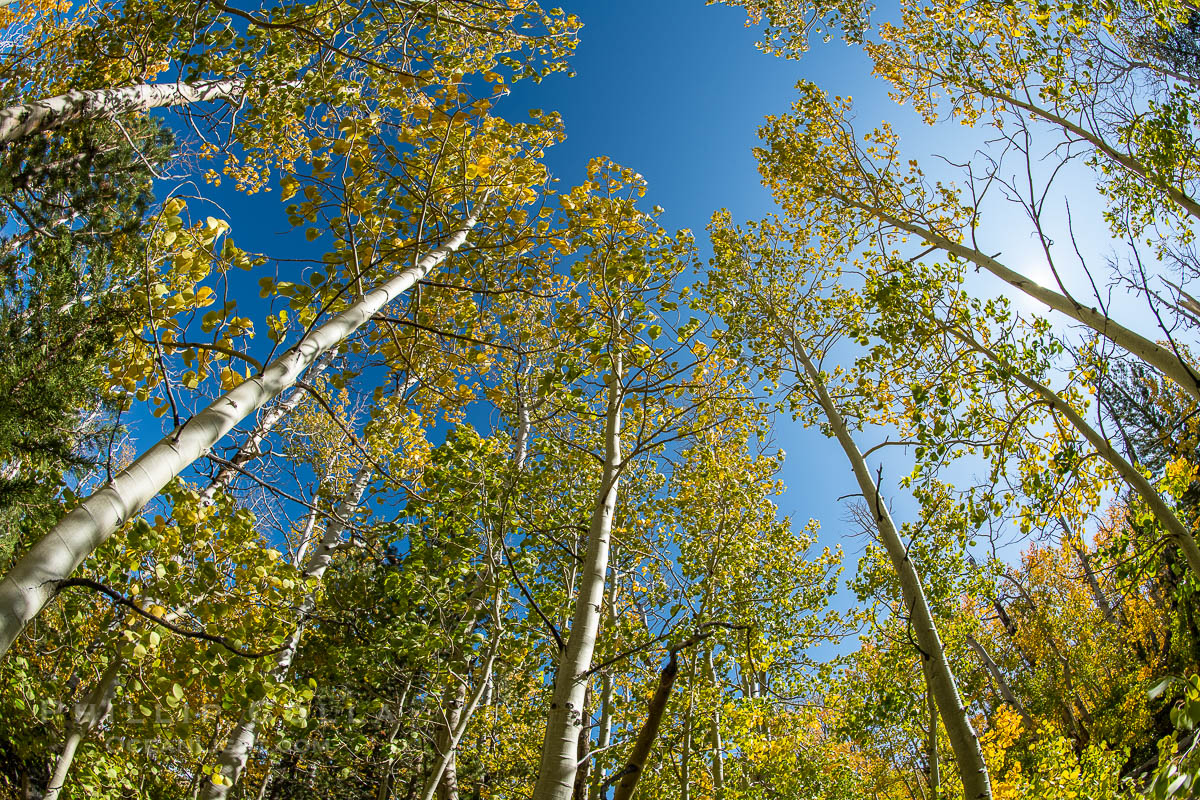 Dunderberg Meadow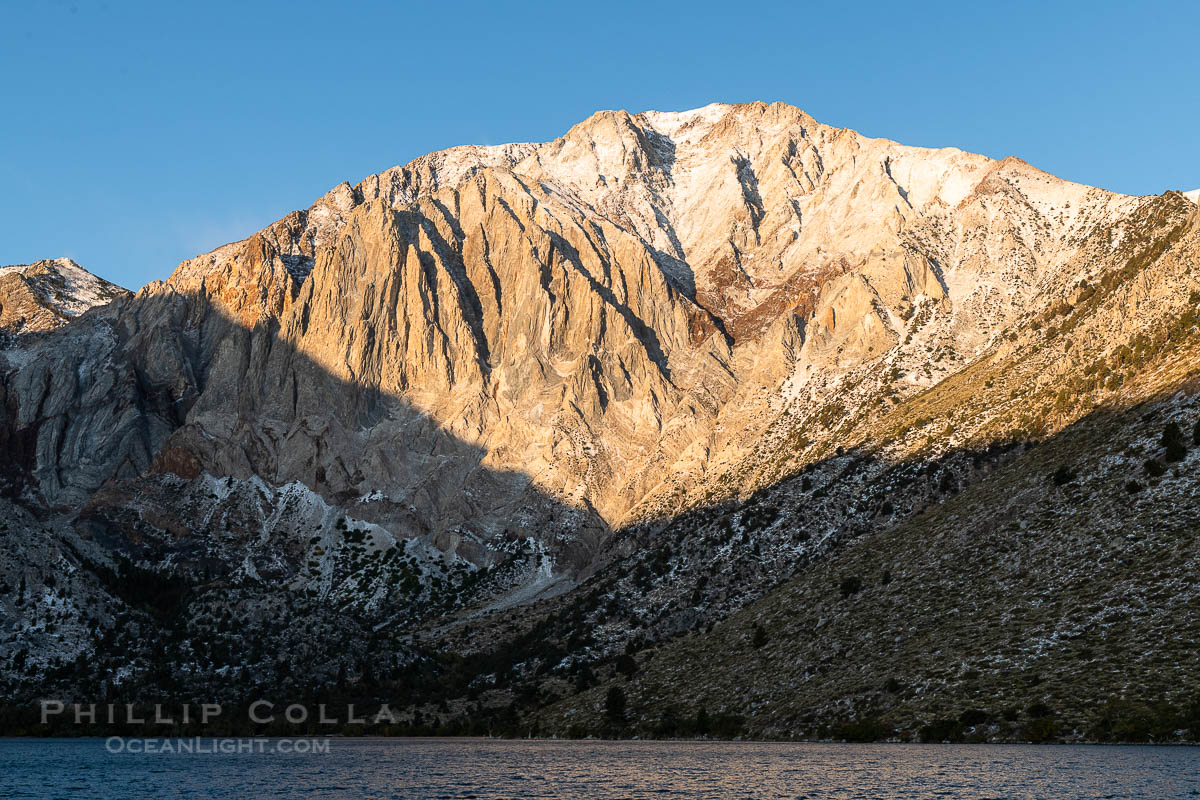 Convict Lake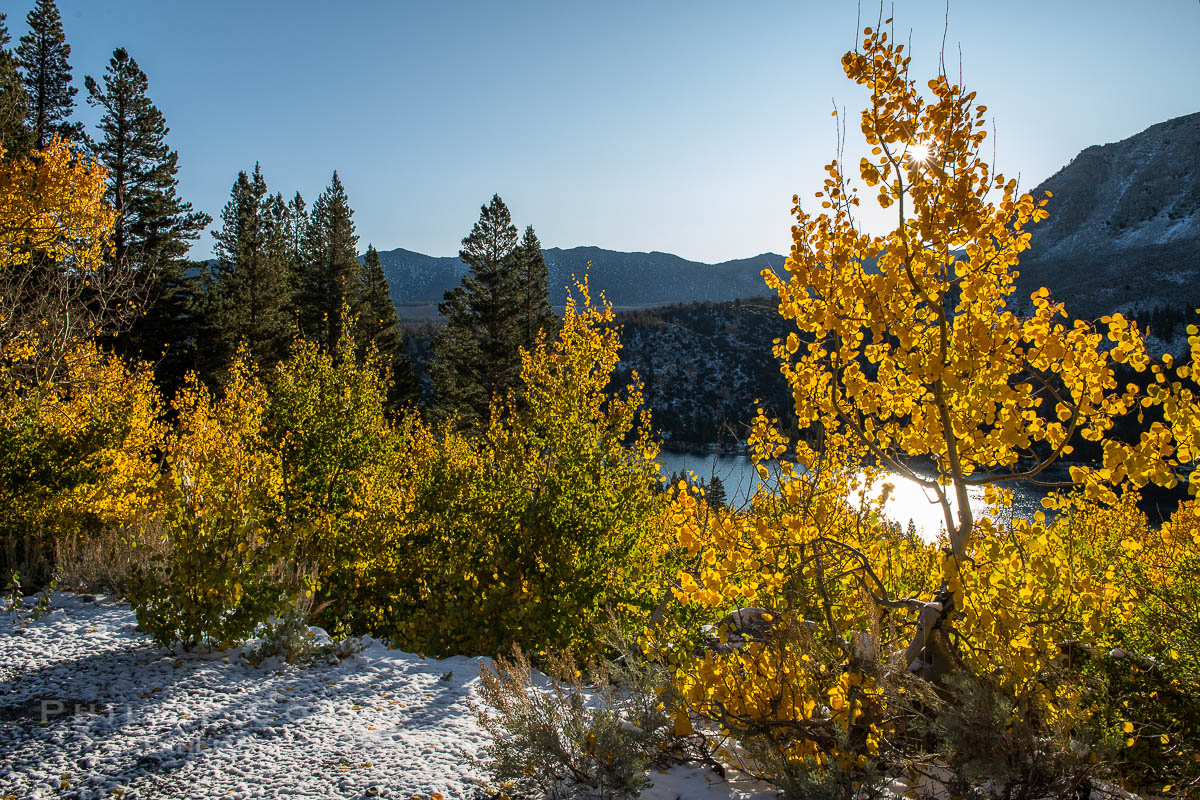 Rock Creek Lake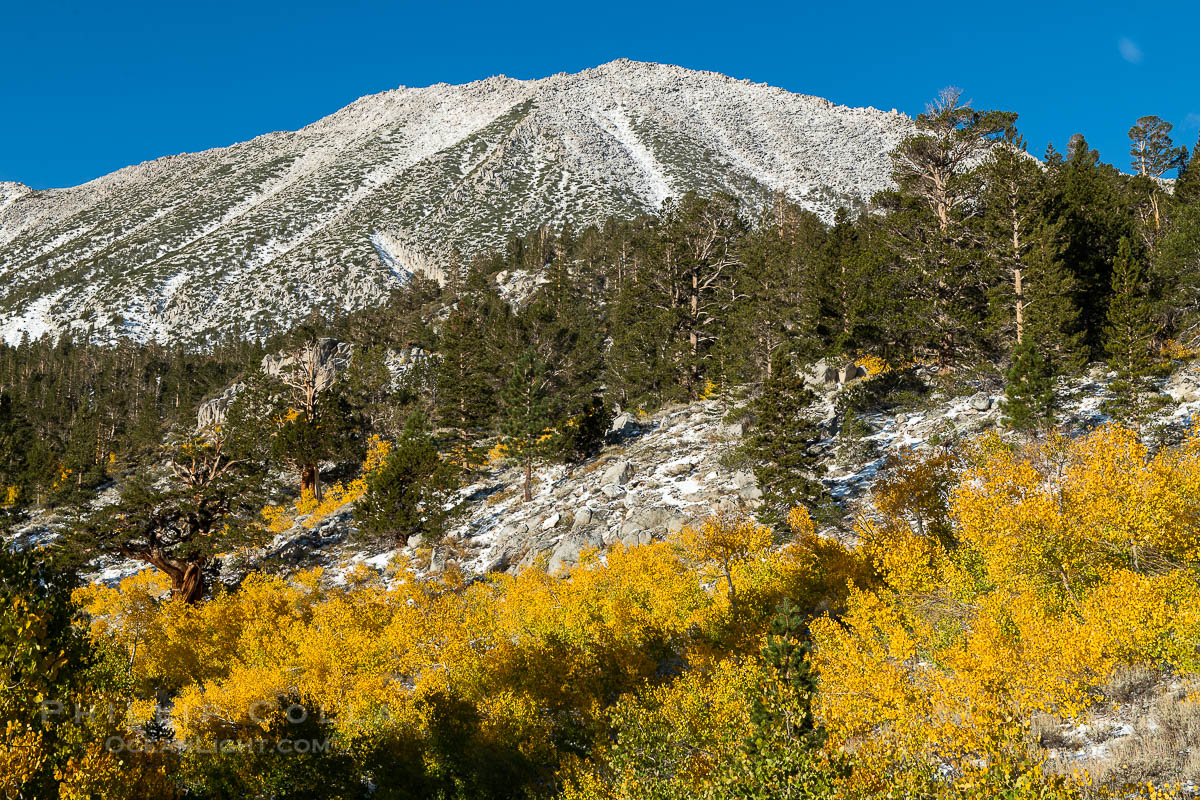 Approaching Little Lakes Valley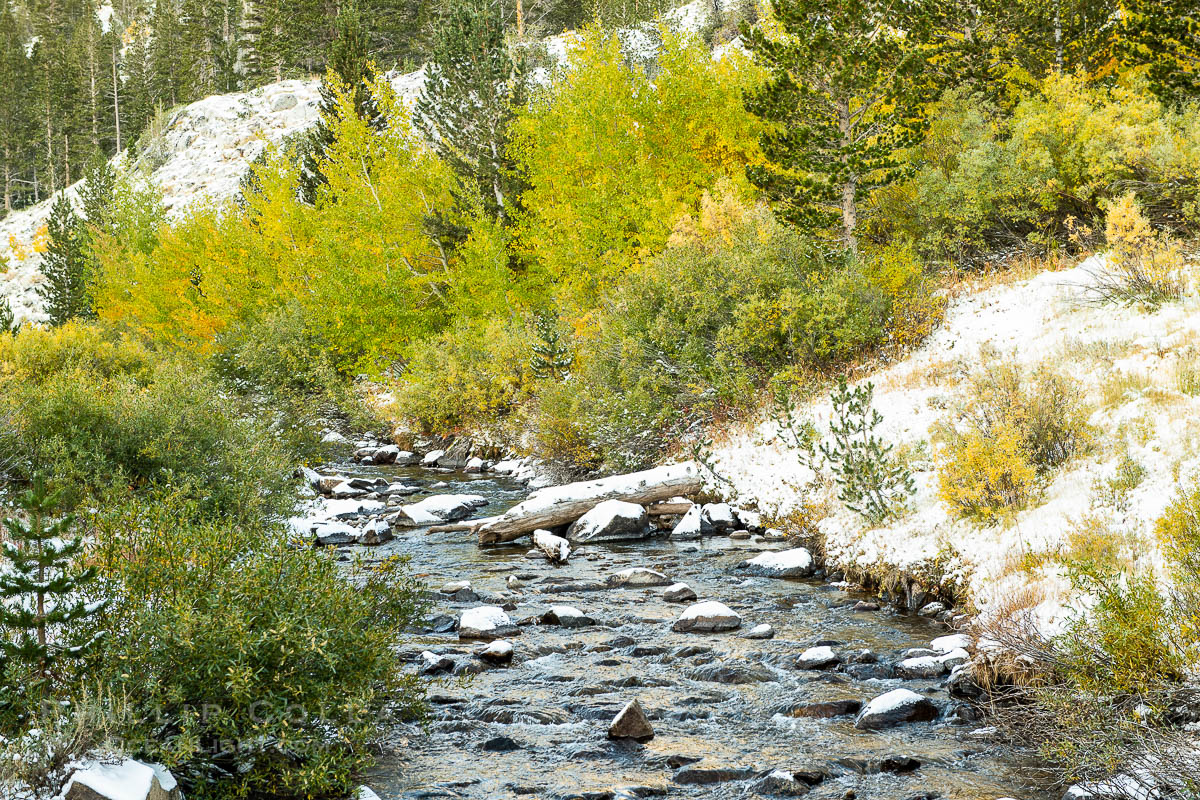 Approaching Little Lakes Valley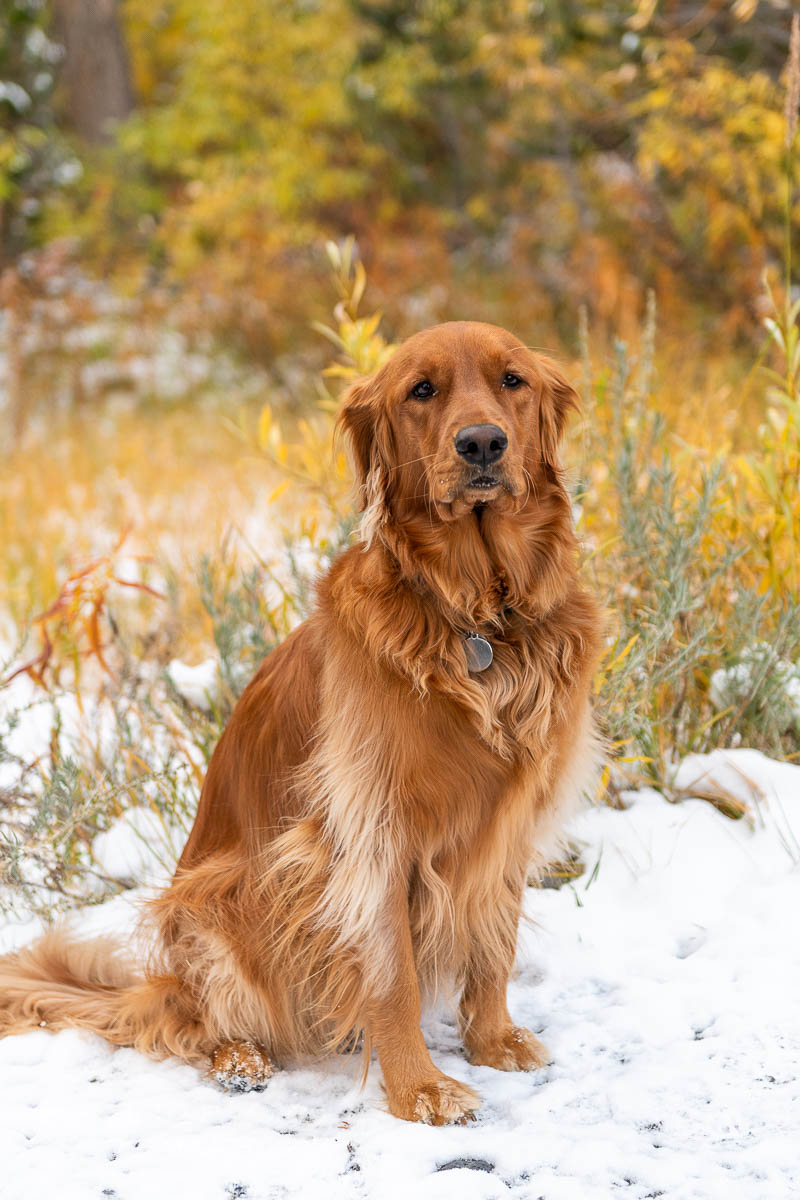 Little Lakes Valley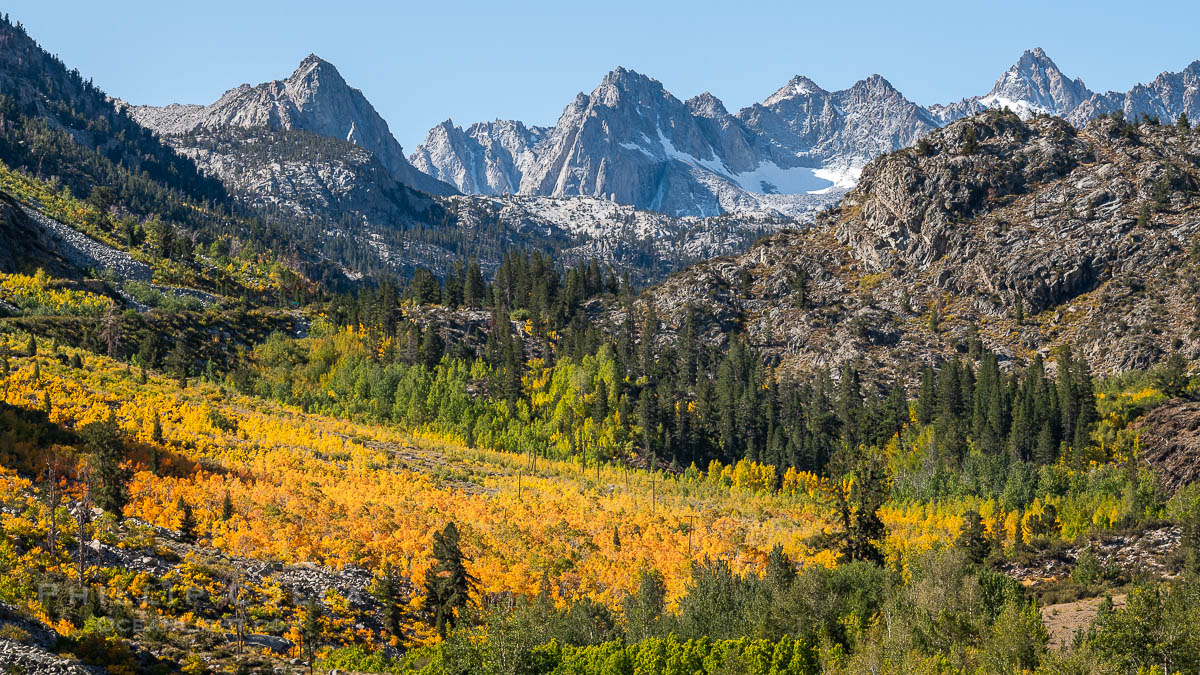 Above Aspendel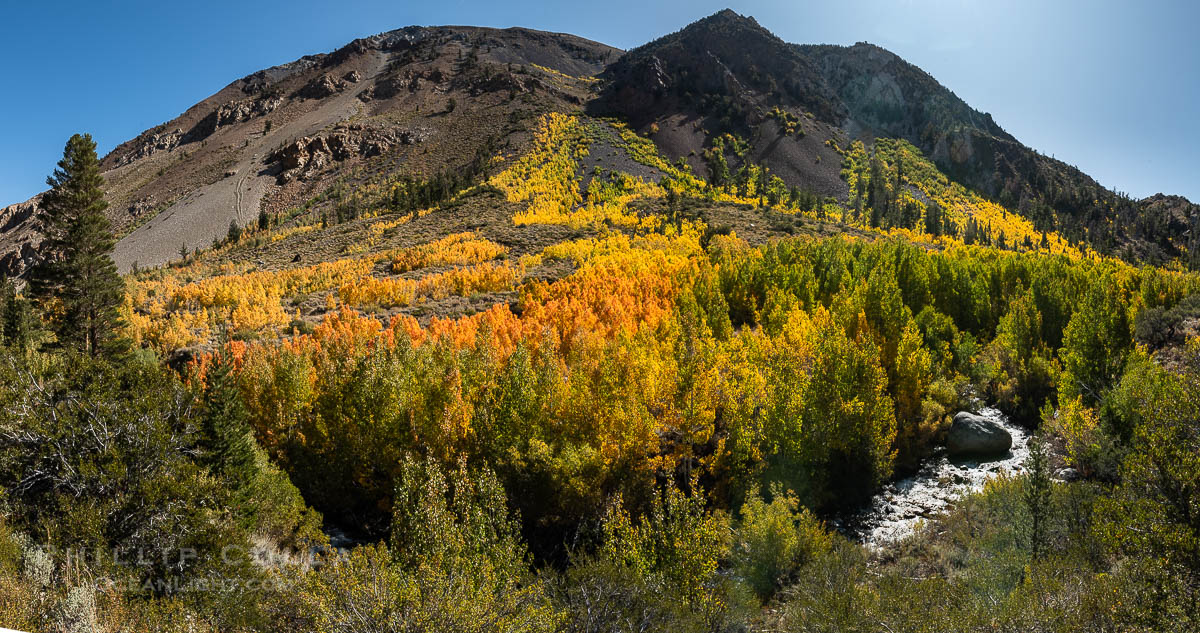 Along Bishop Creek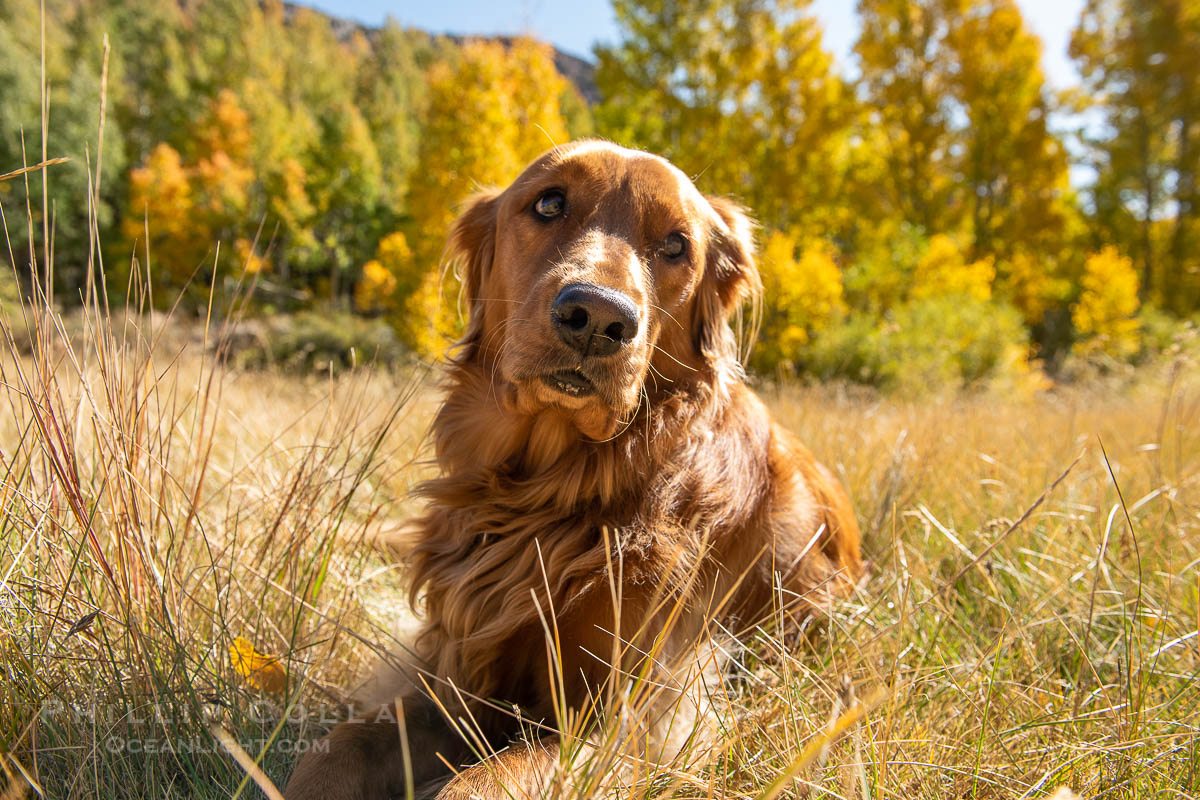 Bishop Creek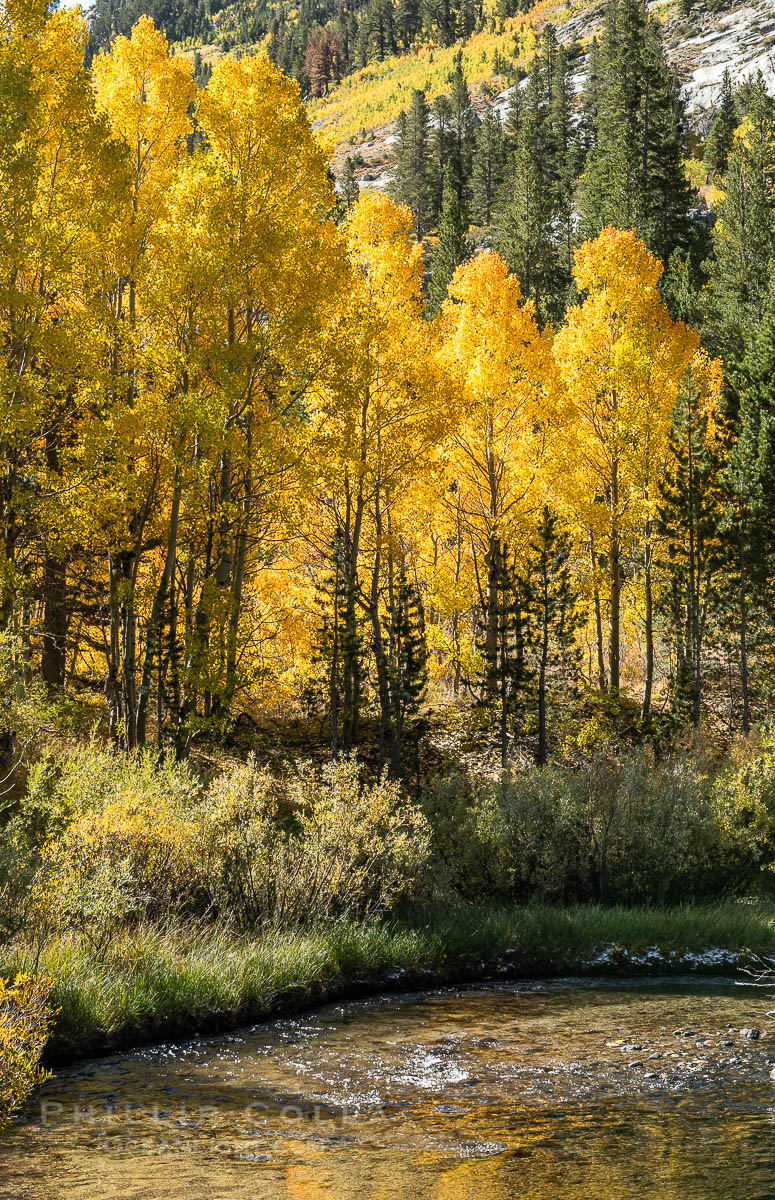 Bishop Creek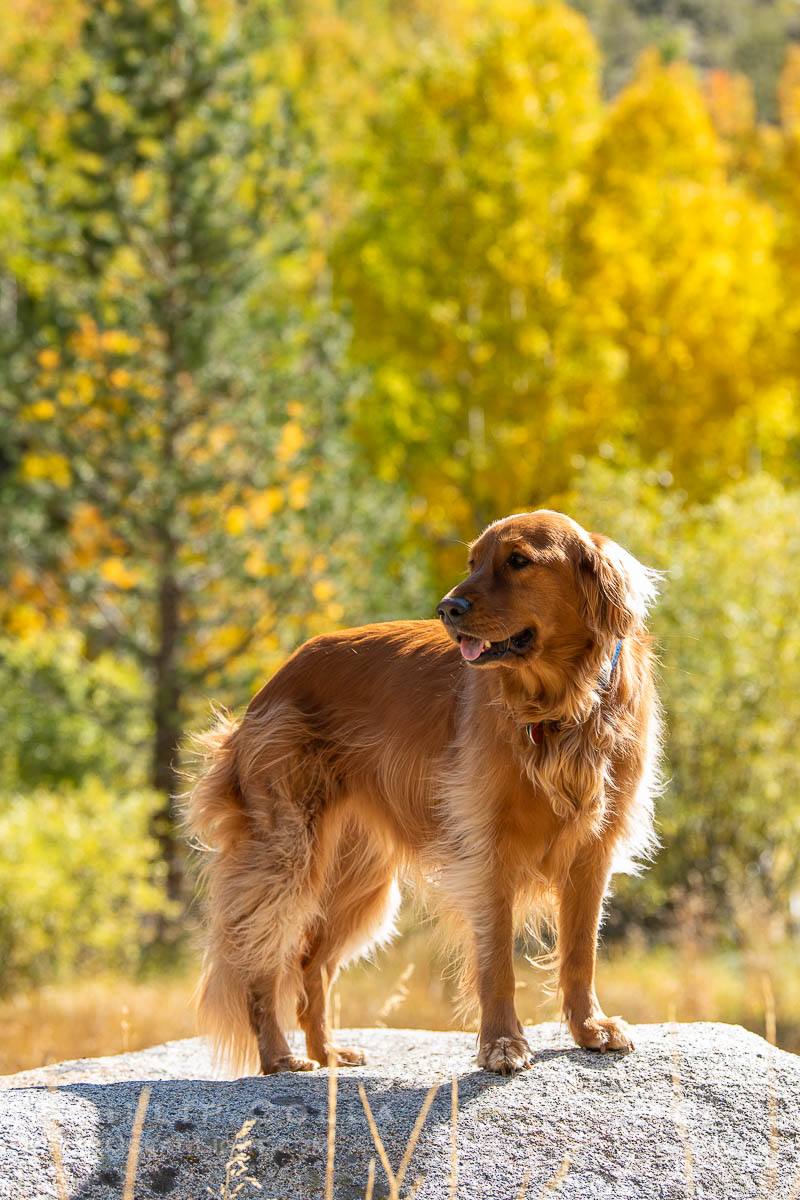 Bishop Creek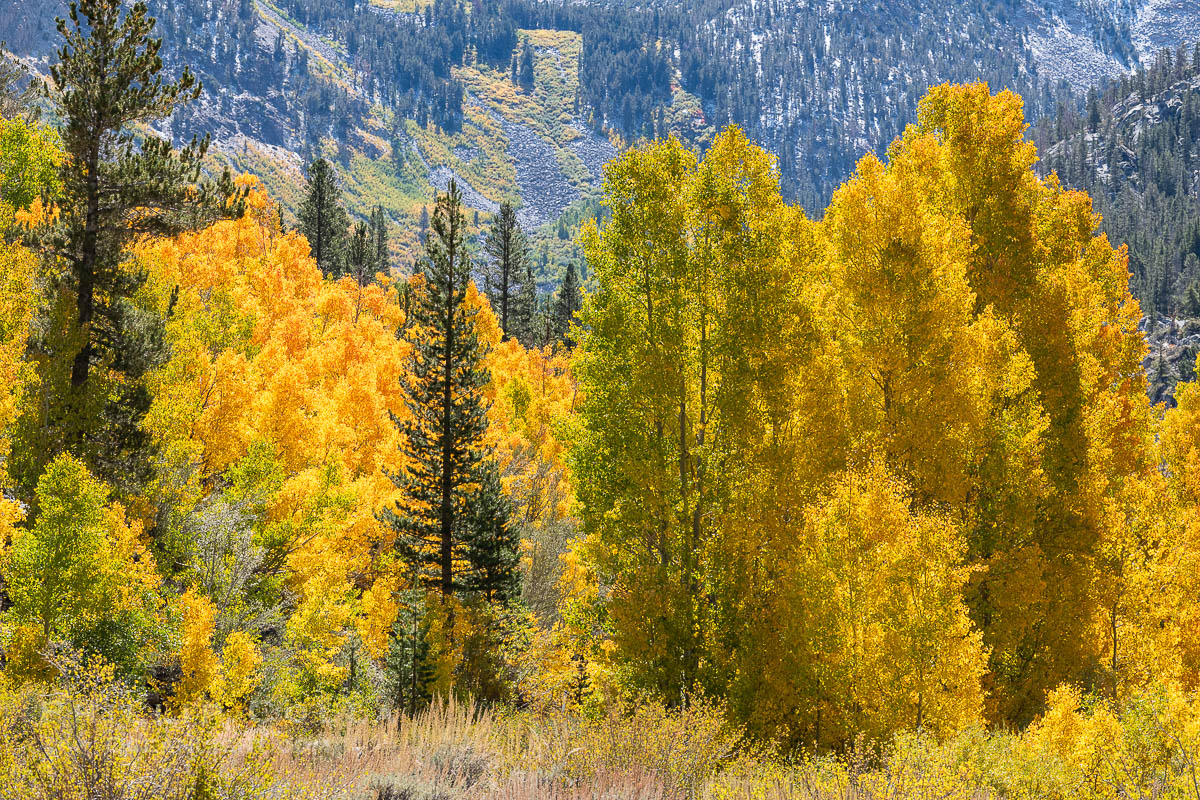 Bishop Creek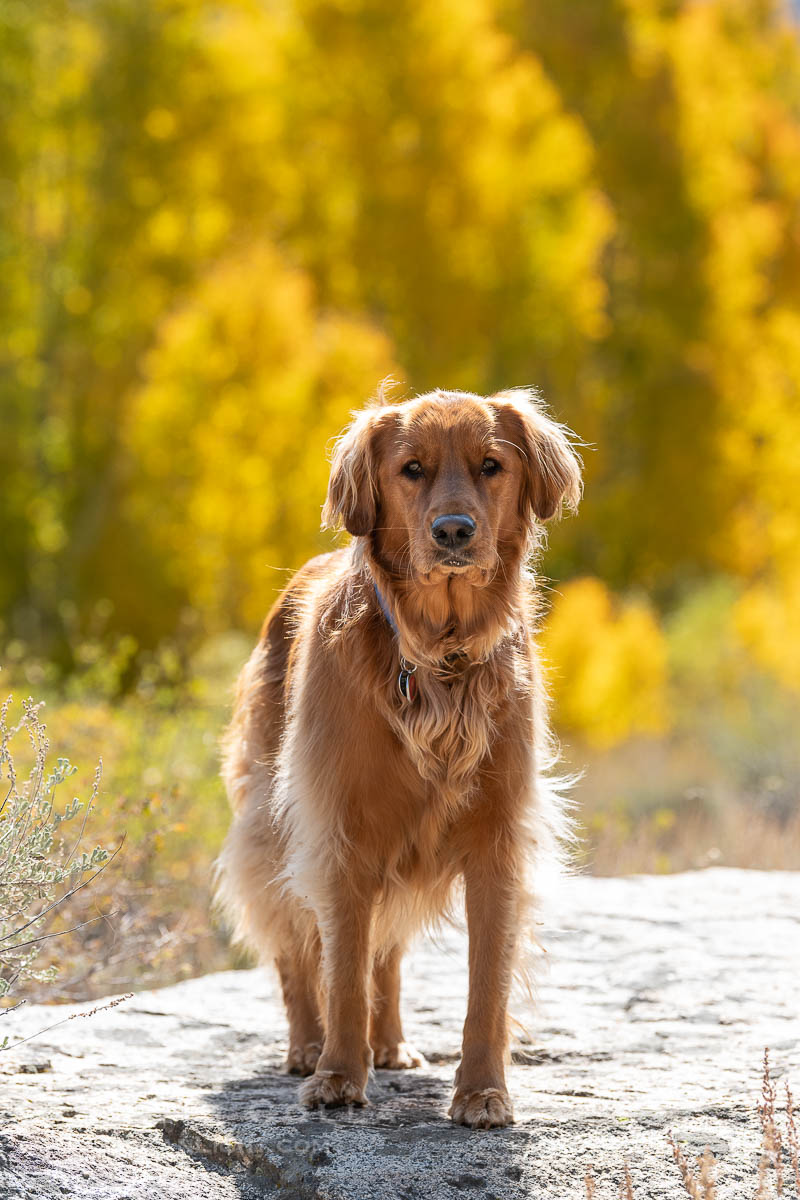 Bishop Creek