My San Diego pictures are now organized into a gallery of photos of San Diego on this website.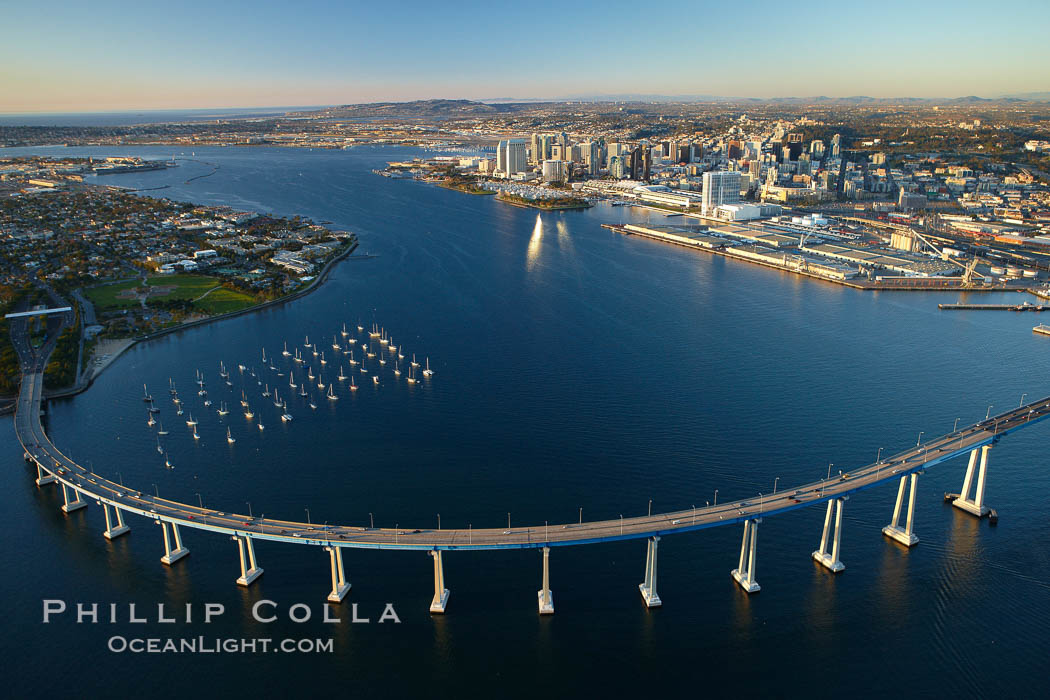 San Diego Coronado Bridge, known locally as the Coronado Bridge, links San Diego with Coronado, California. The bridge was completed in 1969 and was a toll bridge until 2002. It is 2.1 miles long and reaches a height of 200 feet above San Diego Bay. Coronado Island is to the left, and downtown San Diego is to the right in this view looking north.
Image ID: 22288
Location: San Diego, California, USA
Keywords: San Diego pictures, San Diego, California, stock photo, picture, landscape, scenic, travel, image, photograph.