Each evening while we were at Bosque del Apache National Wildlife Refuge we positioned ourselves at one of the two northern "crane pools", the ones located on the west side of the road as one approaches the main entrance to the refuge. For 30-40 minutes before and after sunset, sandhill cranes (Grus canadensis) would fly in to the pools to spend the night, arriving individually as well as in groups of a few to a few dozen. In the east the sky took on a rich gold color, deepest right along the edge of the hills that formed the eastern horizon from where we stood. I would shoot a few frames as the cranes sank lower in the sky on their approach, just as they passed through the best color before slipping into the dark below the horizon.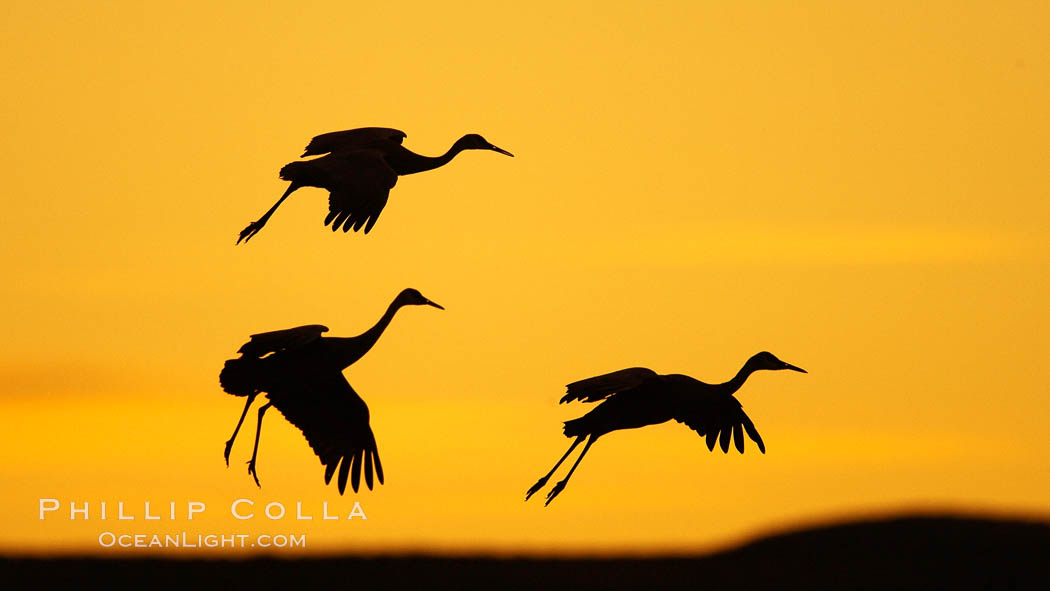 Sandhill cranes in flight, silhouetted against a richly colored evening sky.
Image ID: 21831
Species: Sandhill crane, Grus canadensis
Location: Bosque del Apache National Wildlife Refuge, Socorro, New Mexico, USA
See more photos of Bosque del Apache National Wildlife Refuge.