Stars Over Half Dome and Glacier Point, Yosemite National Park
If you want to be alone at Glacier Point, the popular overlook in Yosemite National Park, there are two ways to have the place to yourself: visit in the depths of winter, or visit in the wee hours of the night. Earlier this year I chose the latter, and enjoyed a warm, still evening alone on Glacier Point making a night panorama of Yosemite Valley and Half Dome underneath a spread of stars and a brilliant moon. If you like this image, please see my website devoted to my full collection of Landscape Astrophotography images.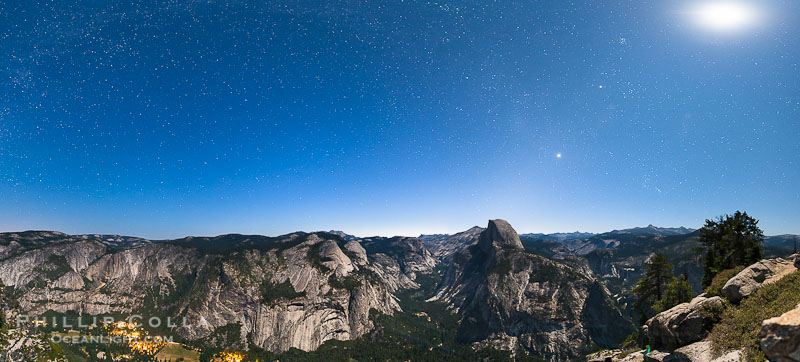 Be sure to see more nightscapes, star trails and milky way photos.