We recently spent 8 days on the MV Shearwater in the Northern Bahamas, in search of various species of sharks to swim with and photograph. The most impressive of the ones we encountered were the tiger sharks (Galeocerdo cuvier). They ranged in size from 9 feet to perhaps 14 feet, big enough to be quite intimidating. One large one in particular made a good photo subject as it was willing to approach the divers closely. Here is underwater photographer Keith Grundy being treated to a close look at a 13 foot tiger shark that Shearwater skipper and owner Jim Abernethy named "Emma":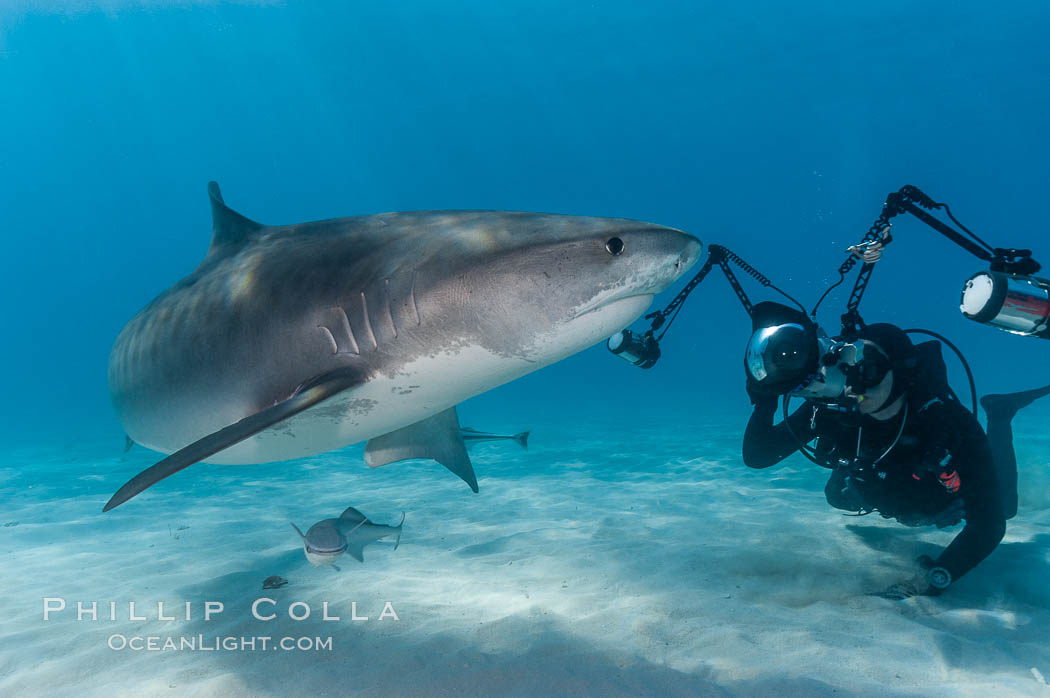 Tiger shark and photographer Keith Grundy.
Image ID: 10649
Species: Tiger shark, Galeocerdo cuvier
Location: Bahamas
Keywords: tiger shark photo, Keith Grundy, Bahamas, underwater photograph, Caleocerdo cuvier.