From a trip to New York City a few years ago: I took a boat around Manhattan Island and saw all the bridges that cross from various burroughs into Manhattan. This one is the Williamsburg Bridge.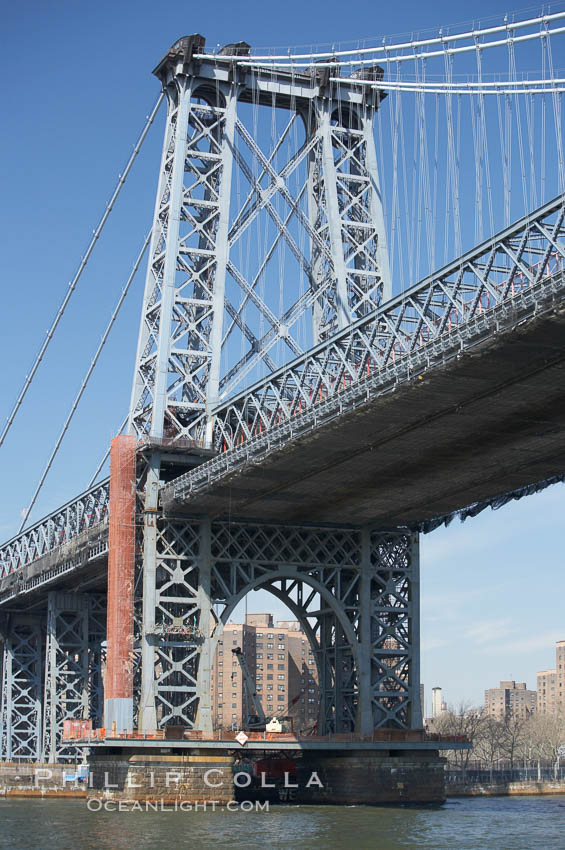 The Williamsburg Bridge viewed from the East River. The Williamsburg Bridge is a suspension bridge in New York City across the East River connecting the Lower East Side of Manhattan at Delancey Street with the Williamsburg neighborhood of Brooklyn on Long Island at Broadway near the Brooklyn-Queens Expressway.
Image ID: 11124
Location: Manhattan, New York City, USA
Keywords: Williamsburg Bridge Photo, New York City.