If you are going to hike to Buckskin Gulch or the North Coyote Buttes, you will likely start at the Wire Pass trailhead. Here is what it looks like at 6am. The dirt road you see, on which the trailhead parking lot is located, is the House Rock Valley Road. The few times I have driven it, the road has been fine. However, it is an unpaved road and I have heard that, following rain storms, it can be nearly unpassable. Just to be safe I have always used a high clearance vehicle on the House Rock Valley Road. A few cars are in the trailhead parking lot, with hikers readying their stuff for the day's outing or still snoozing in their campers if they spent the night there.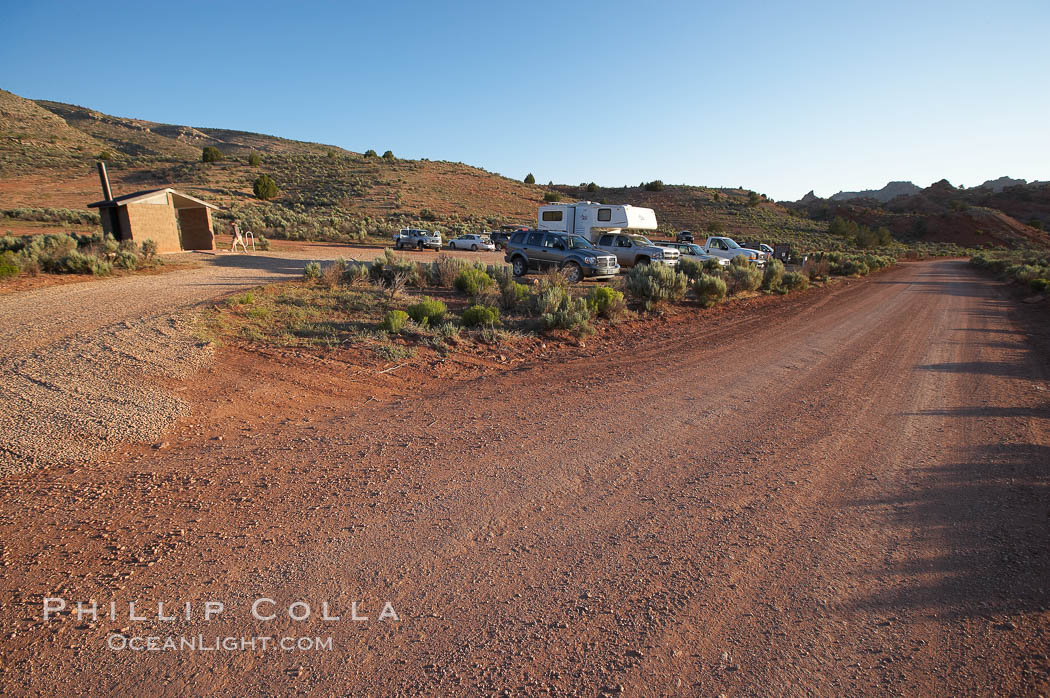 Wire Pass trailhead. The parking lot at the Wire Pass trailhead, early morning, as hikers arrive and set out to Buckskin Gulch, the North Coyote Buttes and the Wave.
Image ID: 20745
Location: Wire Pass, Paria Canyon-Vermilion Cliffs Wilderness, Arizona, USA
Here is a look at the Wire Pass Trail itself, which runs down a sandy wash. It is quite unexceptional, and does not begin to hint at the wonderful sights that it will lead one to in either the Wire Pass Narrows or at the Wave.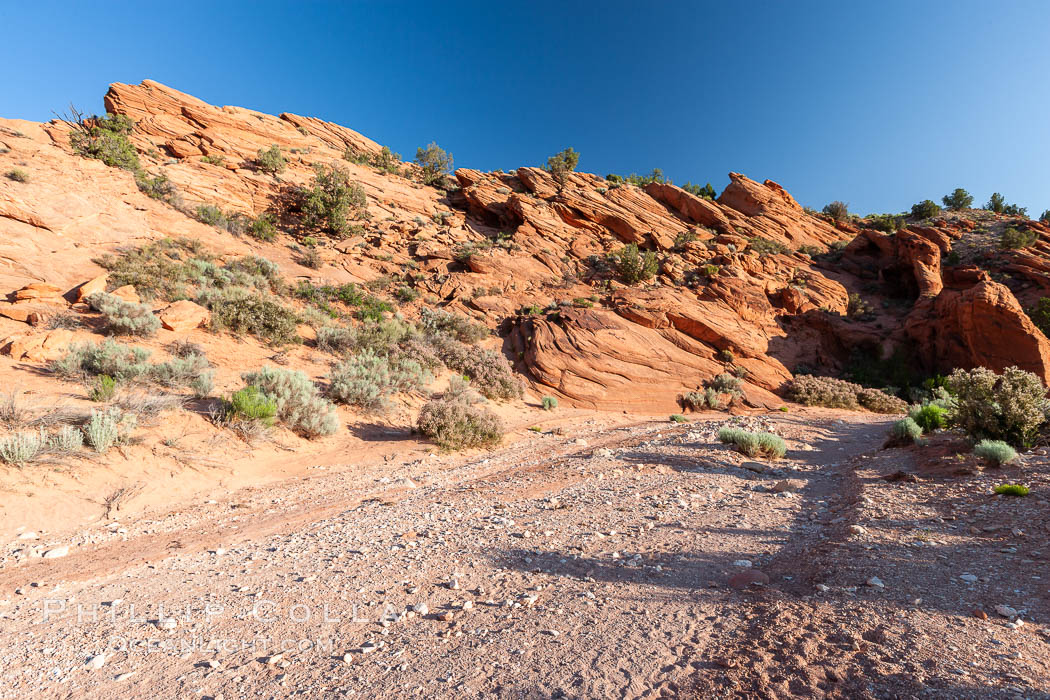 Wire Pass trail. The Wire Pass trail runs along a river wash through sandstone bluffs and scattered trees and scrub brush.
Image ID: 20746
Location: Wire Pass, Paria Canyon-Vermilion Cliffs Wilderness, Arizona, USA