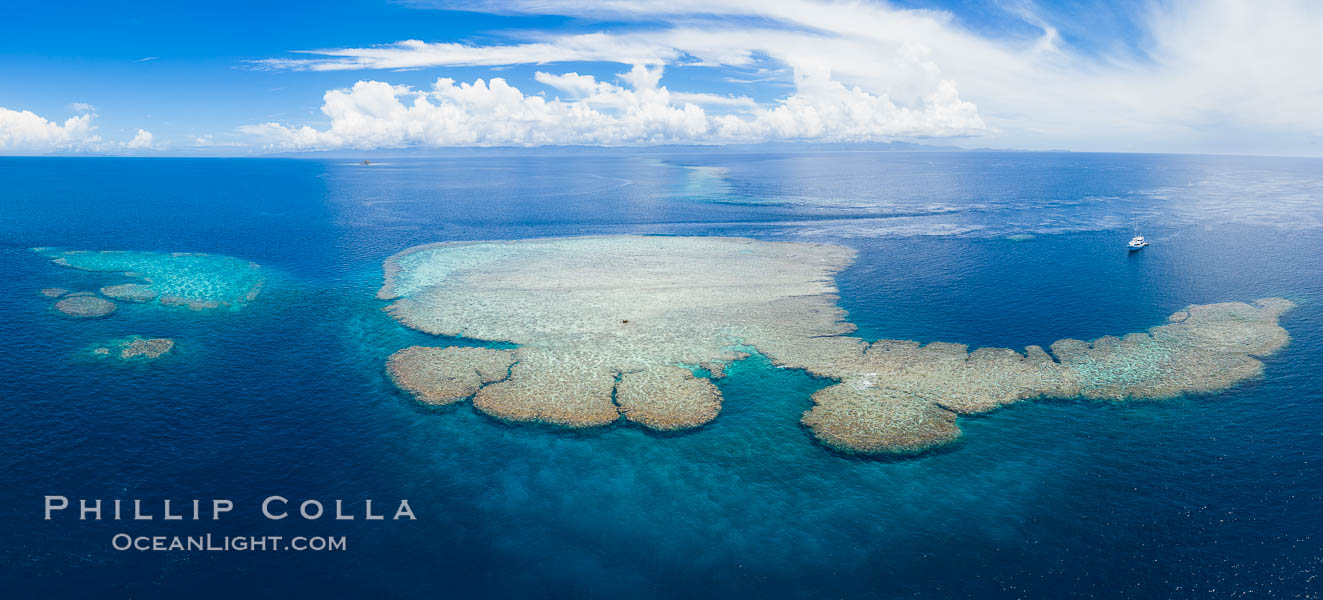 Aerial View of Vatu-i-Ra Coral Seascape, Fiji
Image ID: 34691
Location: Vatu I Ra Passage, Bligh Waters, Viti Levu Island, Fiji
On my last trip to Fiji the goal was to make expansive wide-angle images of the spectacular coral reefs of the Fiji's Bligh Waters, of which the Vatu-i-ra Seascape aerial view above is a part. Of the 40 or so dives I made, all but a few were made with either a fisheye lens or a very wide 16mm rectalinear lens. I do not often set up my camera to shoot small creatures, and for many years didn't even own a macro lens. But in the last year or so I have made a concerted effort to devote a least a little time to photographing the ocean's smaller things and have made some images that I am pretty happy with. My last blog post was about the "small stuff" in the cold Pacific Northwest waters of Vancouver Island. Here is a selection of critters from the warm waters of Fiji. Cheers, and thanks for looking!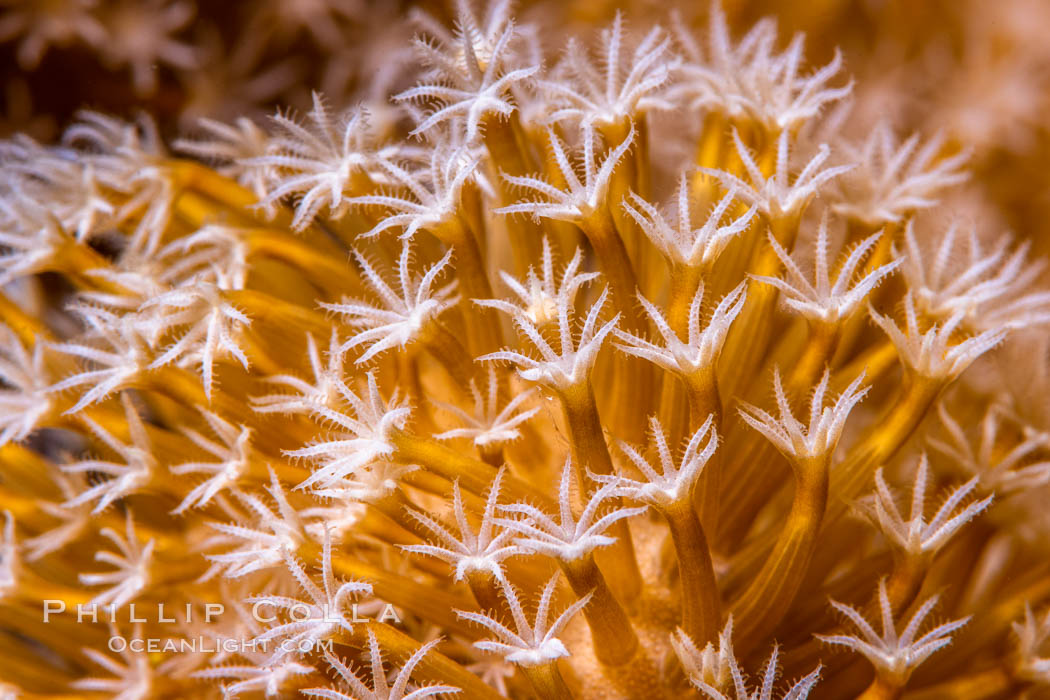 Sarcophyton leather coral polyp detail, close up view, Fiji.
Image ID: 34730
Species: Sarcophyton Soft Coral, Sarcophyton
Location: Namena Marine Reserve, Namena Island, Fiji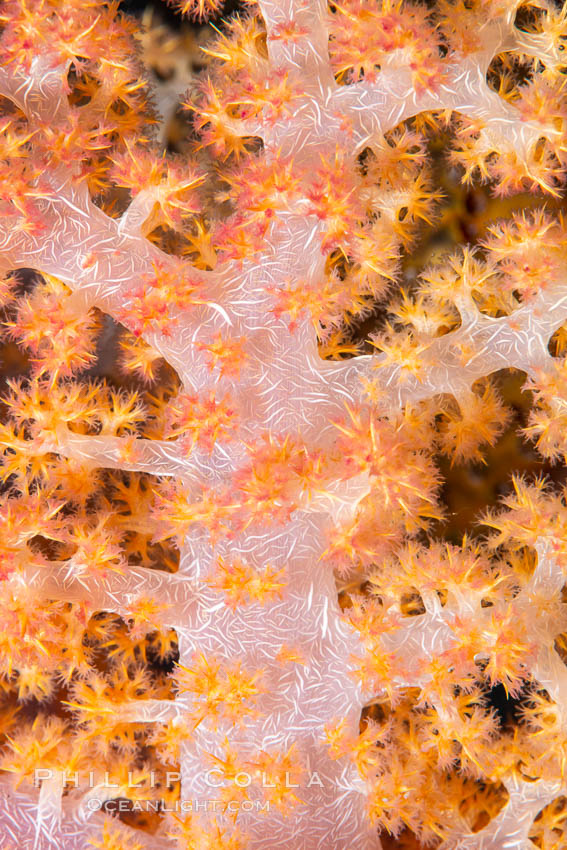 Dendronephthya soft coral detail including polyps and calcium carbonate spicules, Fiji
Image ID: 34731
Species: Dendronephthya Soft Coral, Dendronephthya
Location: Namena Marine Reserve, Namena Island, Fiji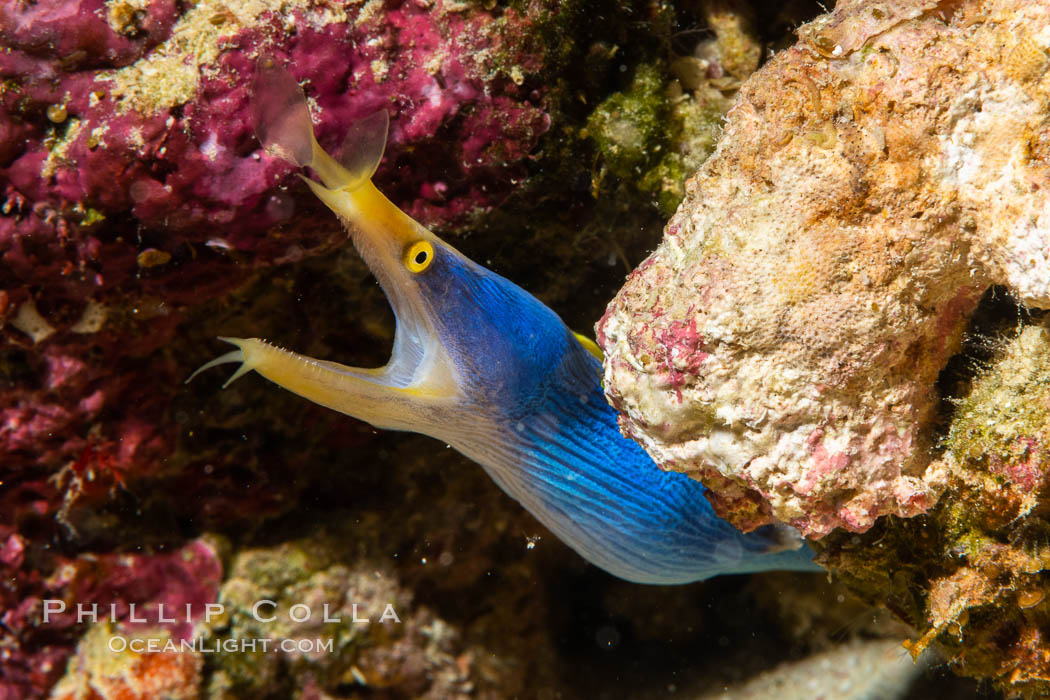 Blue ribbon eel, Rhinomuraena quaesita, leafnose moray eel, Fiji
Image ID: 34732
Species: Blue Ribbon Eel, Rhinomuraena quaesita
Location: Namena Marine Reserve, Namena Island, Fiji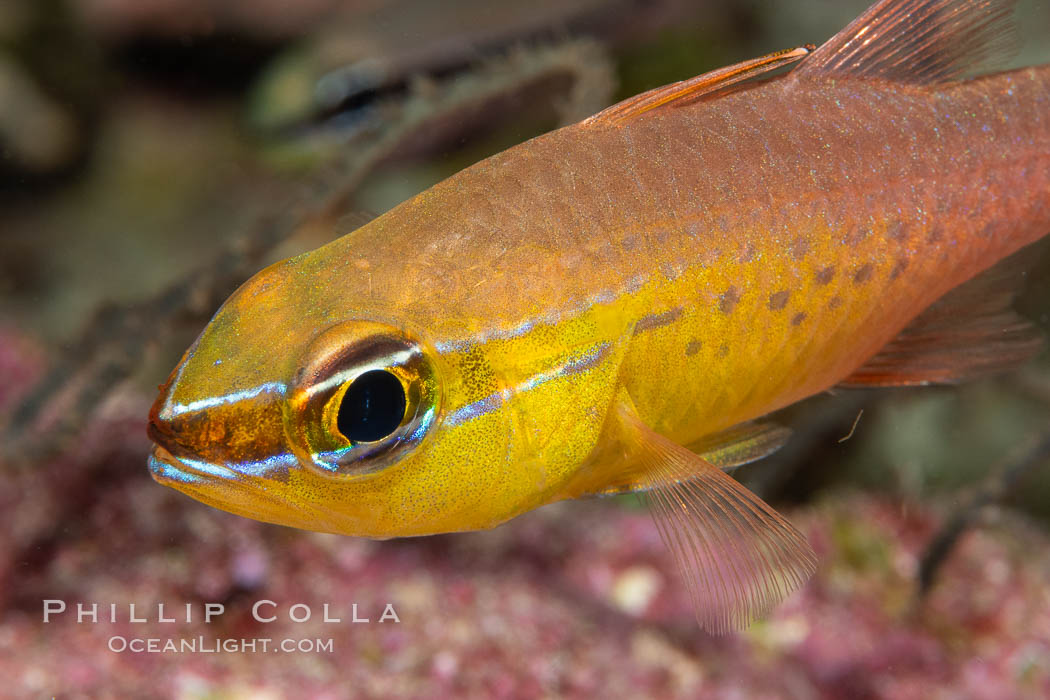 Cardinalfish, Fiji
Image ID: 34733
Location: Namena Marine Reserve, Namena Island, Fiji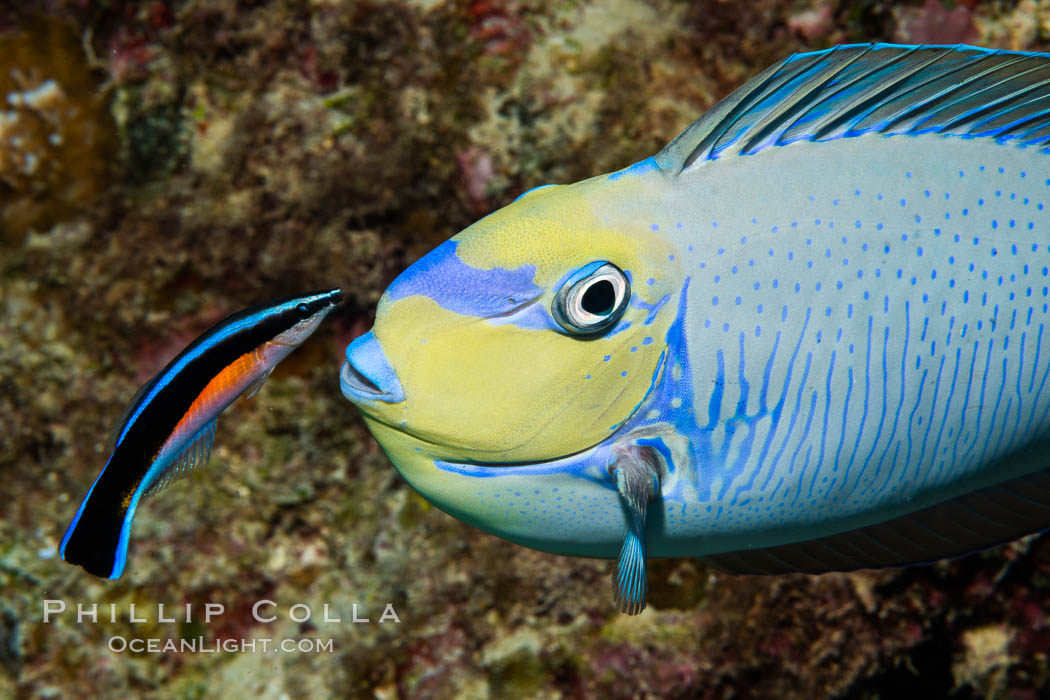 Bignose Unicornfish, Naso vlamingii, being cleaned by a small wrasse, Fiji
Image ID: 34735
Species: Bignose Unicornfish, Naso vlamingii
Location: Namena Marine Reserve, Namena Island, Fiji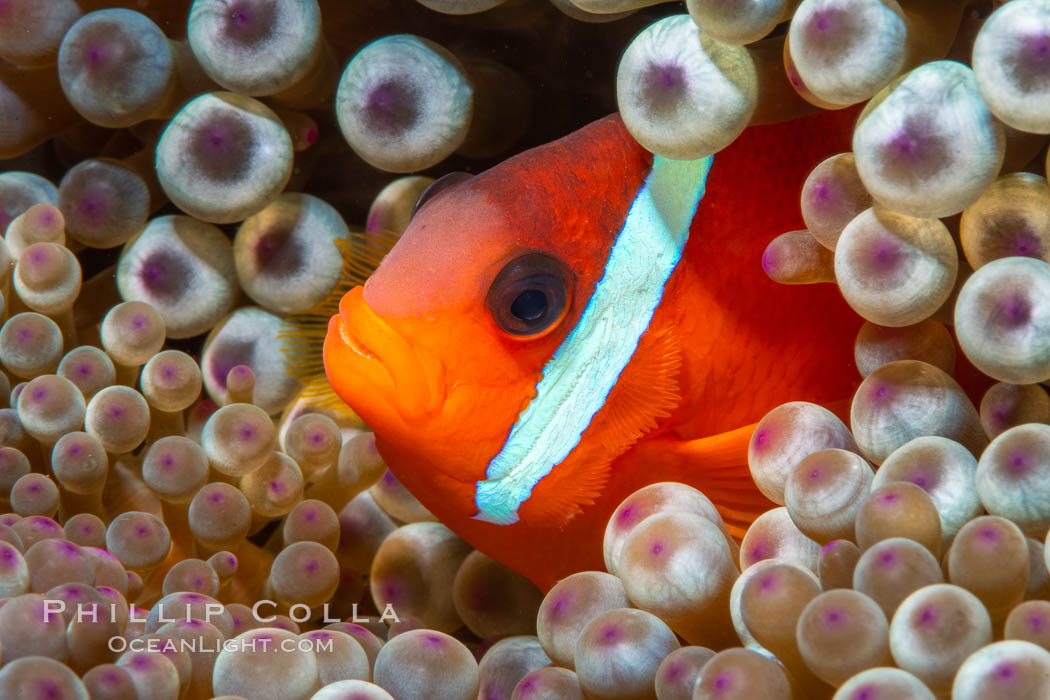 Fiji Barberi Clownfish, Amphiprion barberi, hiding among anemone tentacles, Fiji
Image ID: 34736
Species: Fiji Barberi Clownfish, Amphiprion barberi
Location: Namena Marine Reserve, Namena Island, Fiji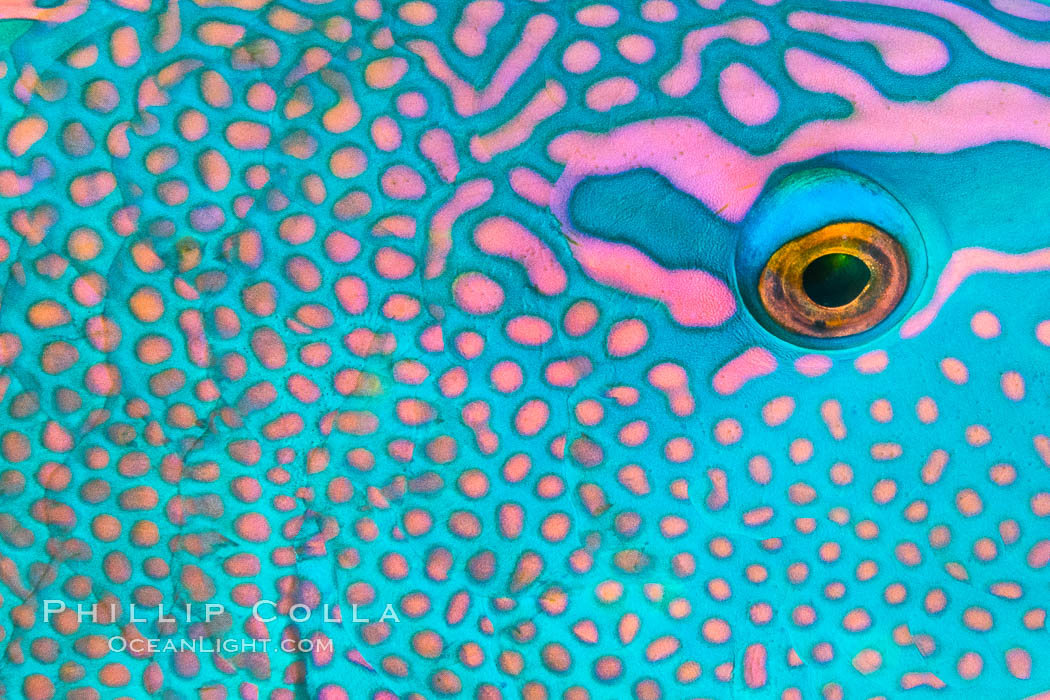 Parrotfish detail, Fiji
Image ID: 34737
Location: Namena Marine Reserve, Namena Island, Fiji
Dendronephthya soft coral detail including polyps and calcium carbonate spicules, Fiji
Image ID: 34738
Species: Dendronephthya Soft Coral, Dendronephthya
Location: Namena Marine Reserve, Namena Island, Fiji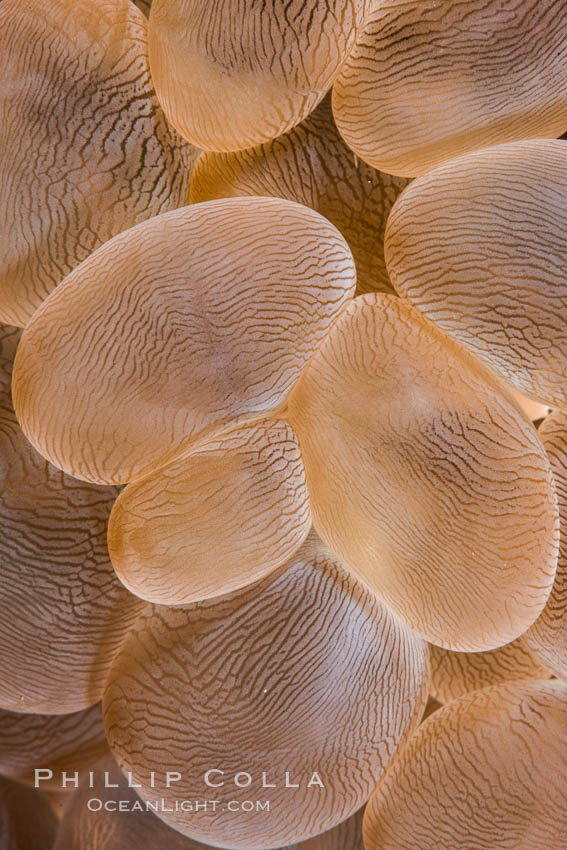 Bubble coral polyp detail, Plerogyra sinuosa, Fiji
Image ID: 34745
Species: Bubble Coral, Plerogyra sinuosa
Location: Fiji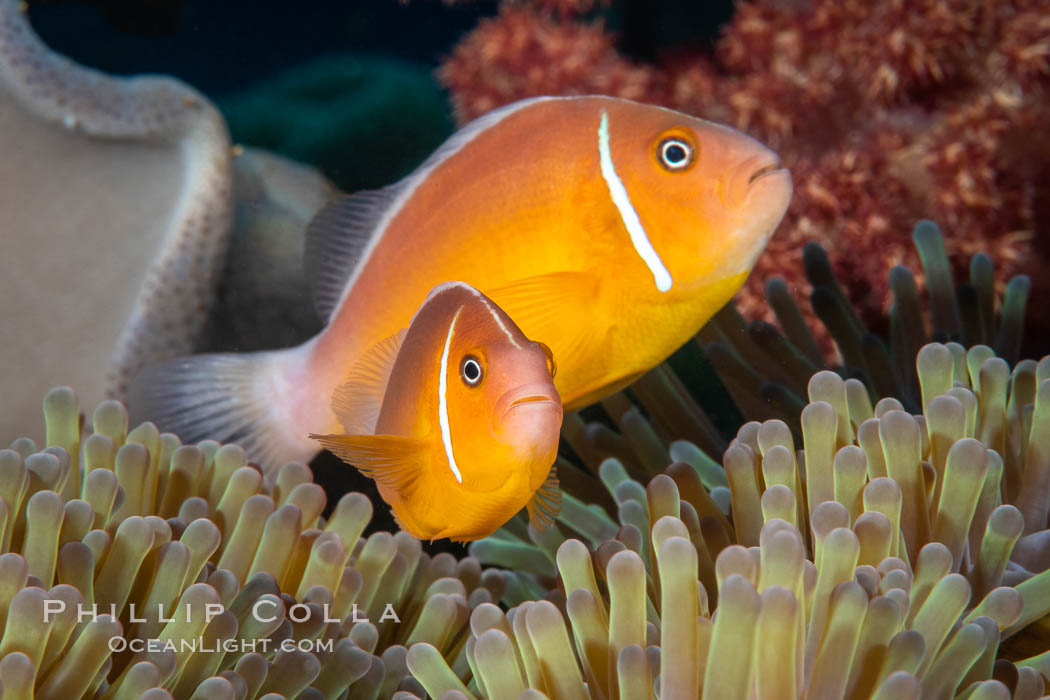 Pink Skunk Anemone Fish, Amphiprion perideraion, Fiji
Image ID: 34746
Species: Pink anemonefish, Pink Anemonefish, Amphiprion perideraion
Location: Fiji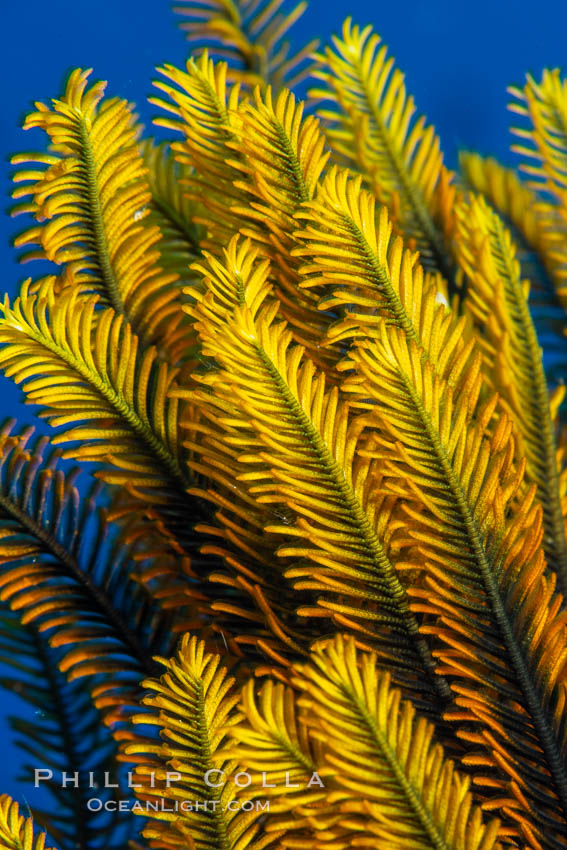 Crinoid feather star closeup view of tentacles, which it extends into ocean currents, Fiji.
Image ID: 34756
Species: Crinoid Feather Star, Crinoidea
Location: Namena Marine Reserve, Namena Island, Fiji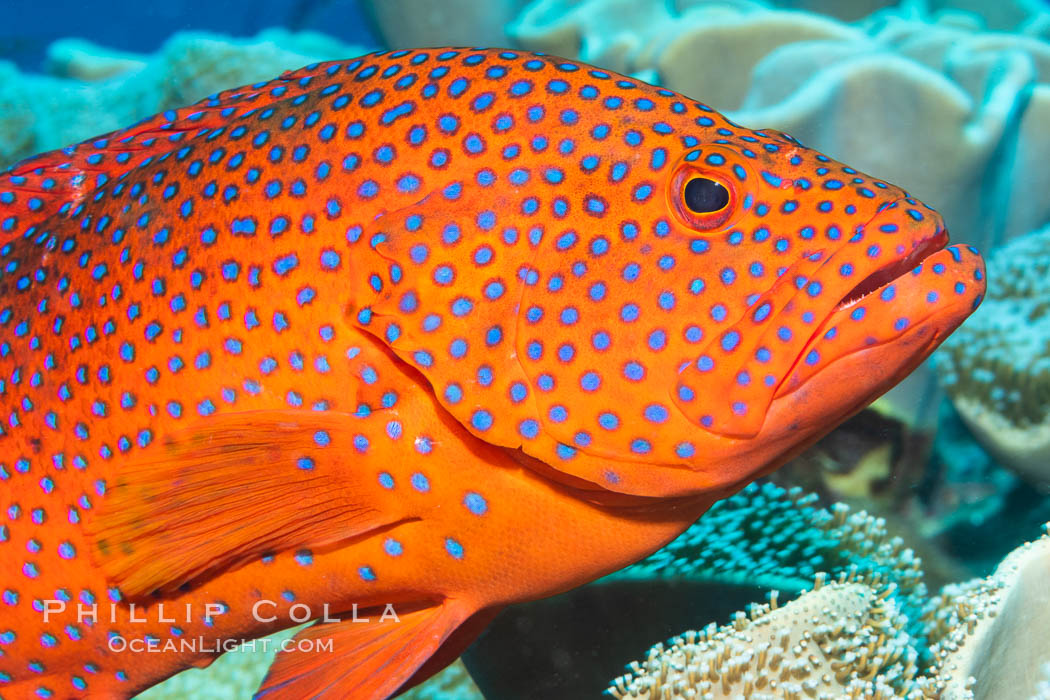 Coral Hind, Cephalopholis miniata, also known as Coral Trout and Coral Grouper, Fiji
Image ID: 34757
Species: Coral Grouper, Cephalopholis miniata
Location: Namena Marine Reserve, Namena Island, Fiji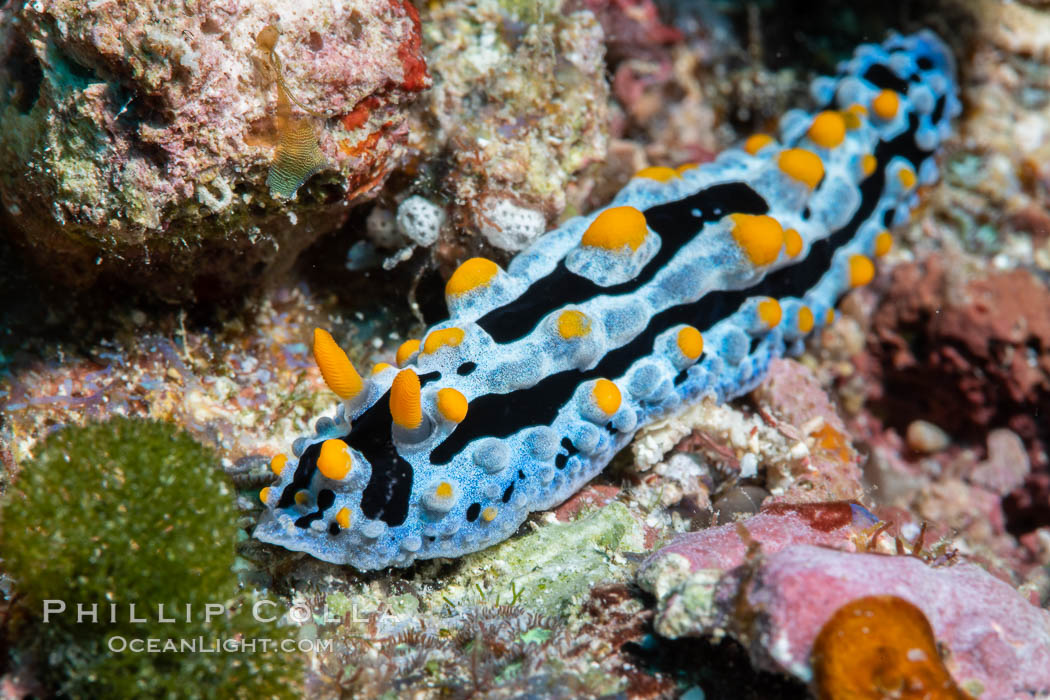 Phyllidia coelestis nudibranch, Fiji
Image ID: 34758
Species: Phyllidia coelestis
Location: Namena Marine Reserve, Namena Island, Fiji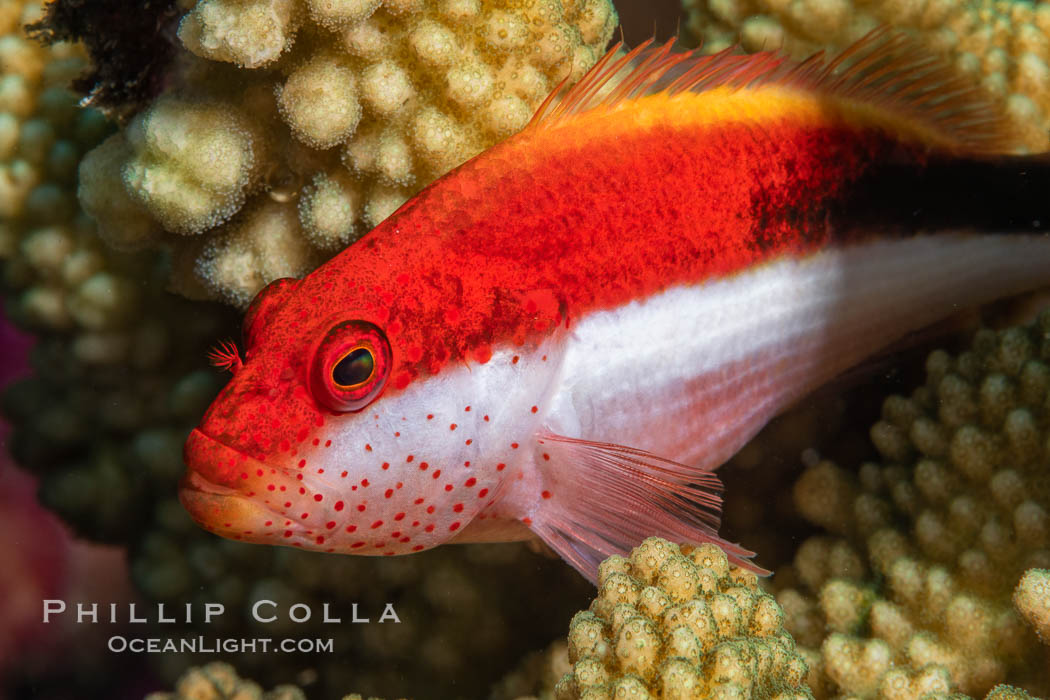 Blackside hawkfish on hard coral, Paracirrhites forsteri, close-up, Fiji
Image ID: 34759
Species: Blackside Hawkfish, Paracirrhites forsteri
Location: Namena Marine Reserve, Namena Island, Fiji
Crinoid (feather star) extends its tentacles into ocean currents, on pristine south pacific coral reef, Fiji
Image ID: 34767
Species: Crinoid Feather Star, Crinoidea
Location: Fiji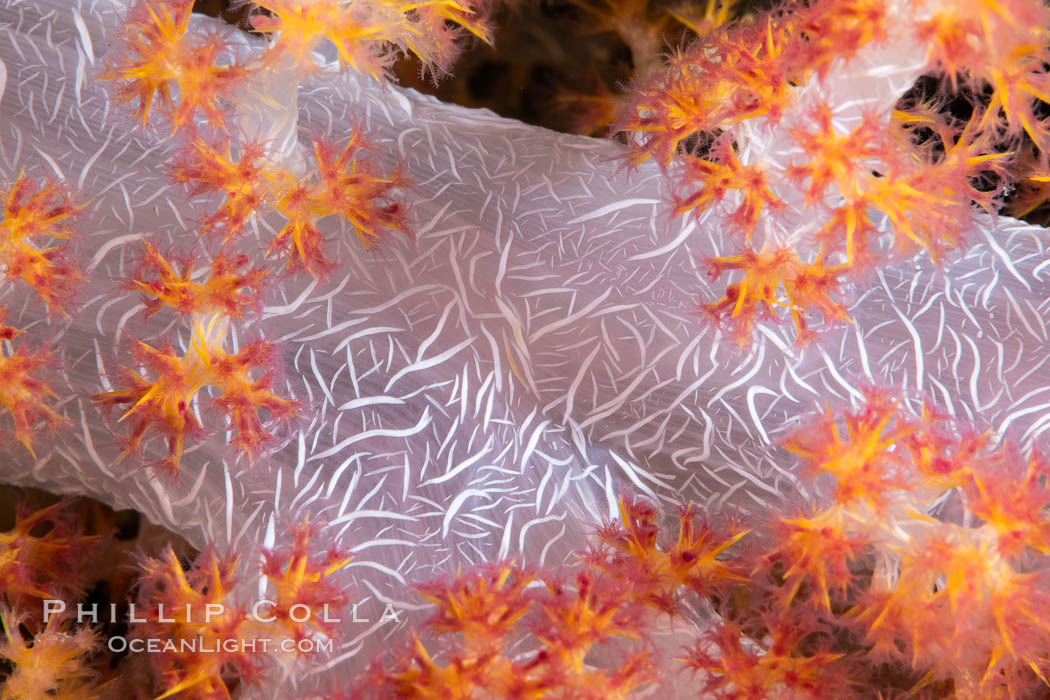 Dendronephthya soft coral detail including polyps and calcium carbonate spicules, Fiji
Image ID: 34771
Species: Dendronephthya Soft Coral, Dendronephthya
Location: Fiji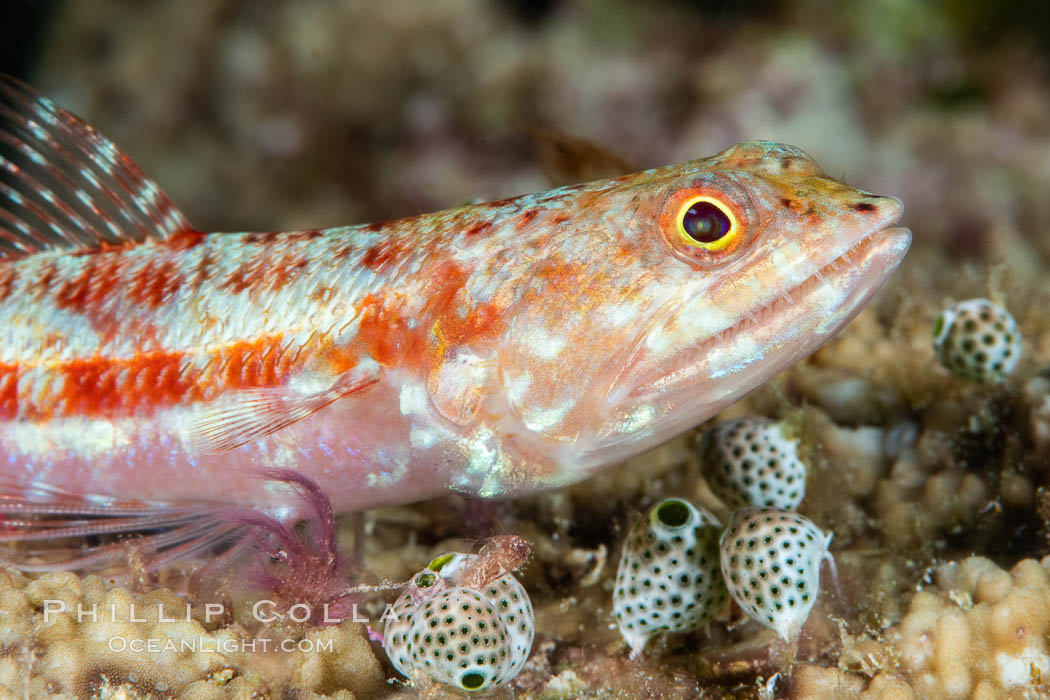 Reef lizardfish, Synodus variegatus, Fiji
Image ID: 34772
Species: Reef Lizardfish, Synodus variegatus
Location: Fiji
Bluestripe clownfish, Amphiprion chrysopterus, Fiji
Image ID: 34775
Species: Bluestripe Clownfish, Amphiprion chrysopterus
Location: Fiji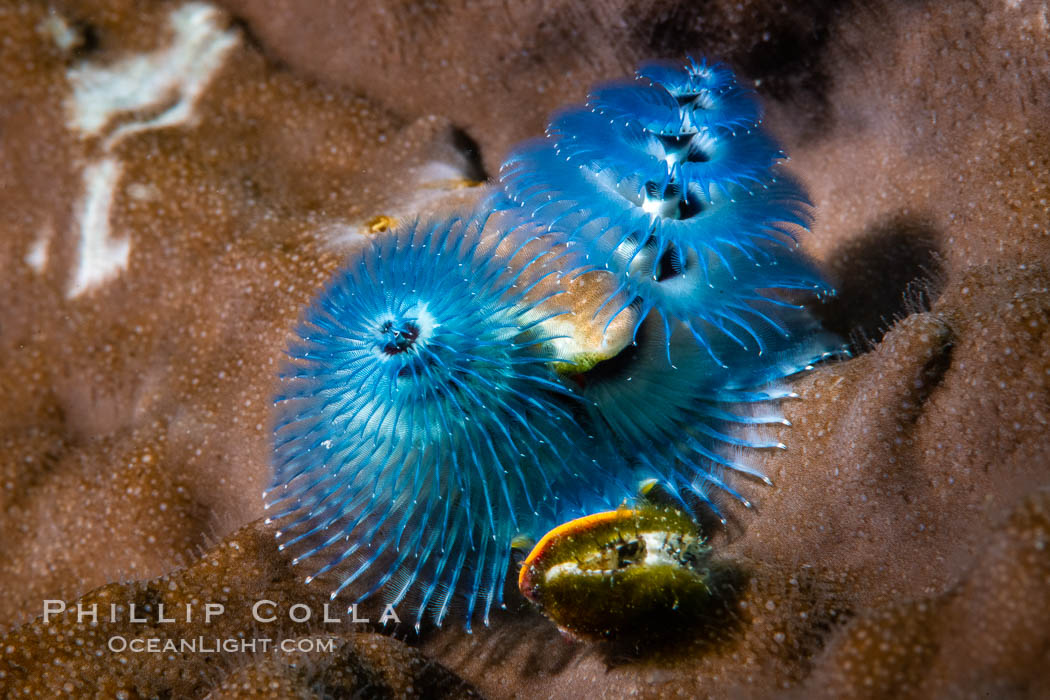 Spiral-gilled tubeworm, Christmas tree worm, Blue Christmas Tree Worm Spirobranchus giganteus, Fiji
Image ID: 34777
Species: Christmas Tree Worm, Spirobranchus giganteus
Location: Fiji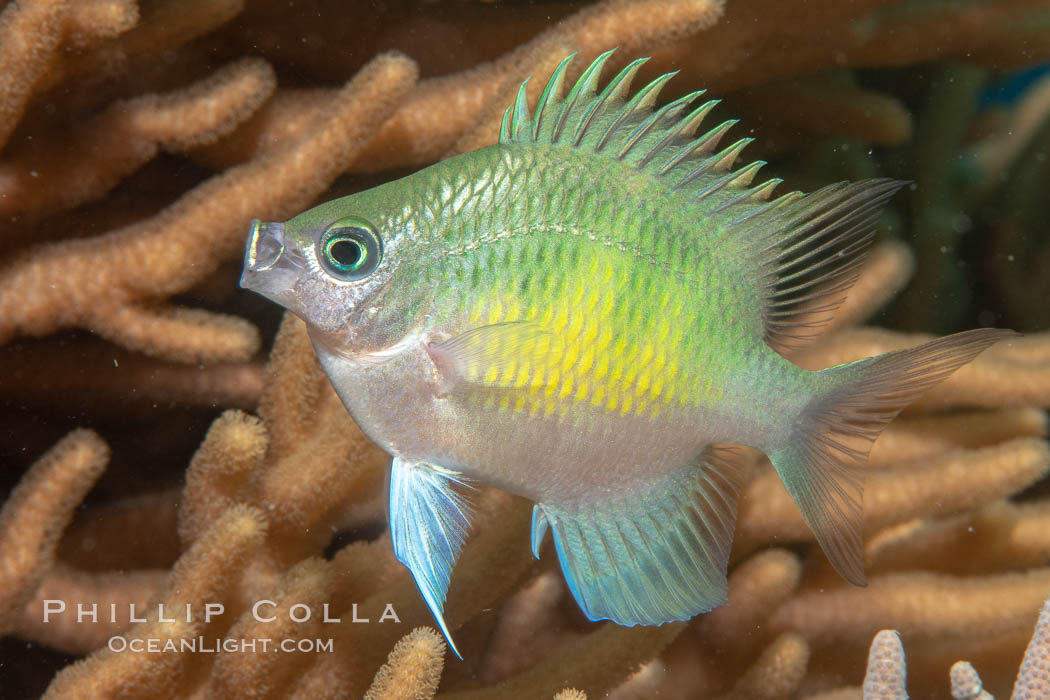 Golden Damselfish, Fiji
Image ID: 34779
Species: Golden Damselfish, Amblyglyphidodon aureus
Location: Fiji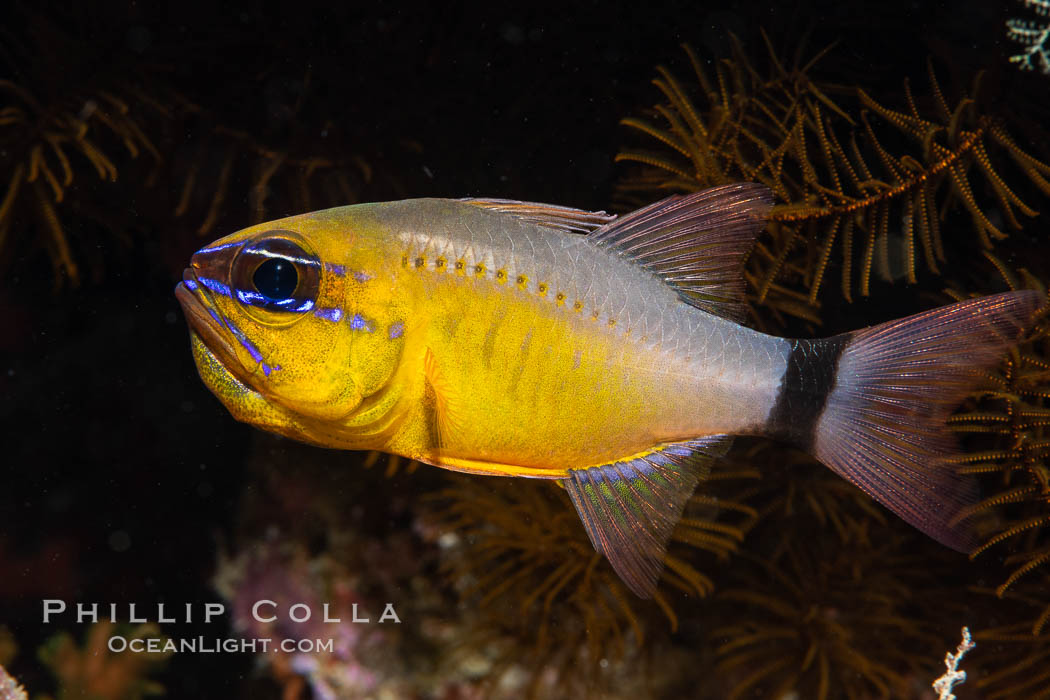 Ring-tailed cardinal fish, Male tending eggs in his mouth, Ostorhinchus aureus, Fiji
Image ID: 34786
Species: Ring Tailed Cardinalfish, Ostorhinchus aureus
Location: Namena Marine Reserve, Namena Island, Fiji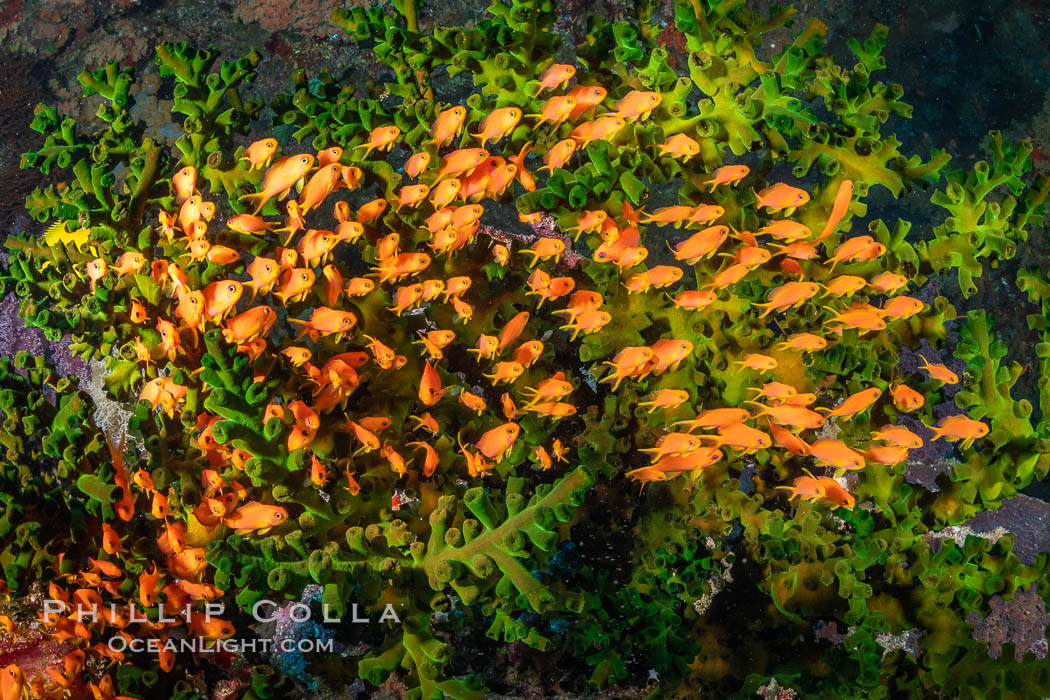 Anthias fish school around green fan coral, Fiji
Image ID: 34793
Species: Anthias, Pseudanthias
Location: Bligh Waters, Fiji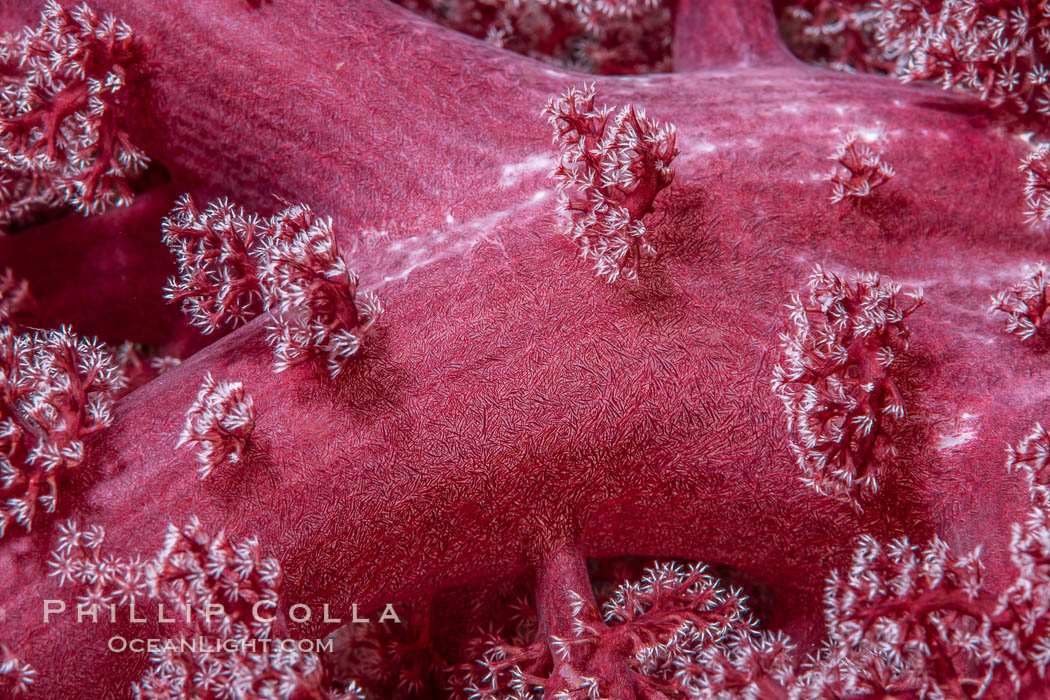 Dendronephthya soft coral detail including polyps and calcium carbonate spicules, Fiji
Image ID: 34799
Species: Dendronephthya Soft Coral, Dendronephthya
Location: Namena Marine Reserve, Namena Island, Fiji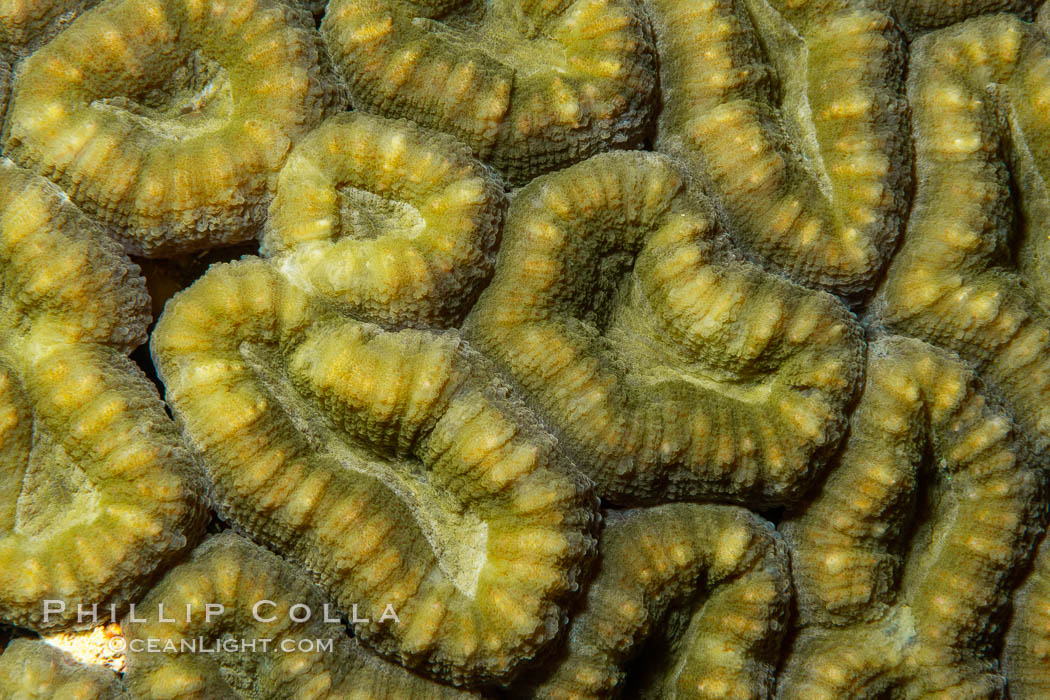 Coral polyp detail, Fiji
Image ID: 34800
Location: Namena Marine Reserve, Namena Island, Fiji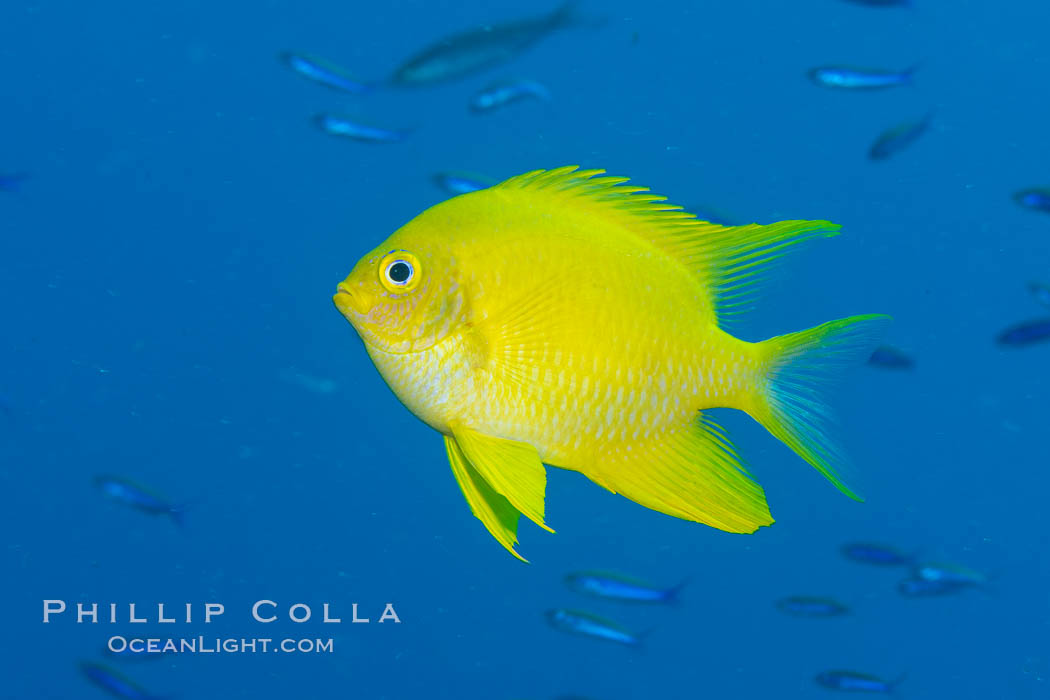 Golden Damselfish, Fiji
Image ID: 34927
Species: Golden Damselfish, Amblyglyphidodon aureus
Location: Namena Marine Reserve, Namena Island, Fiji