Here are a couple of new aerial photos from our recently updated collection of San Diego Photos.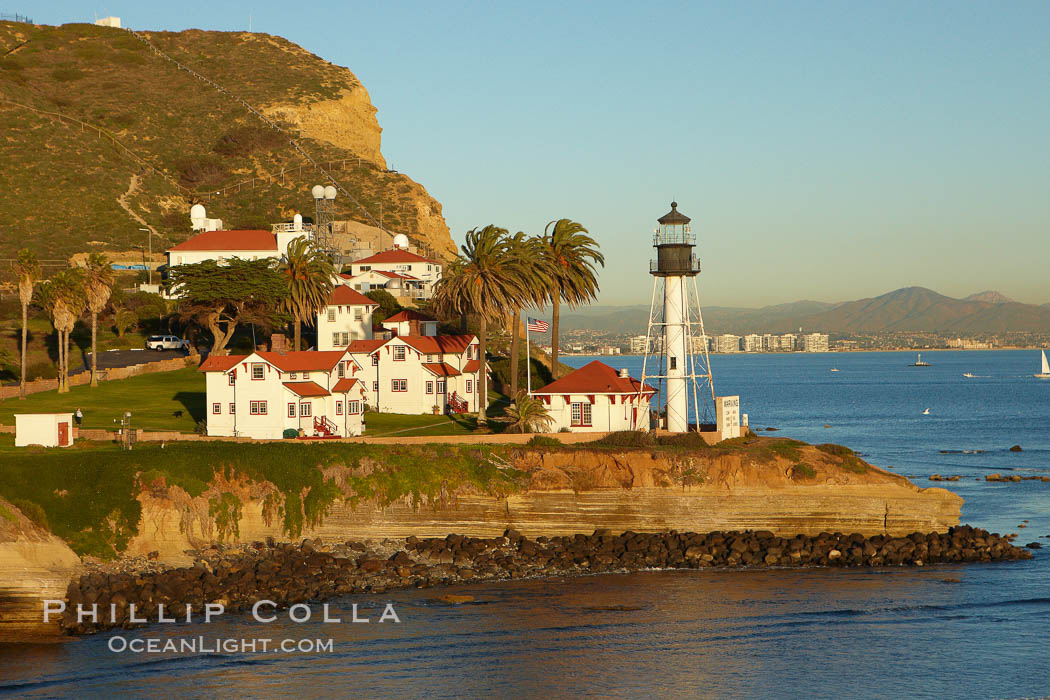 New Point Loma Lighthouse, situated on the tip of Point Loma Peninsula, marks the entrance to San Diego Bay. The lighthouse rises 70′ and was built in 1891 to replace the "old" Point Loma Lighthouse which was often shrouded in fog.
Image ID: 22295
Location: San Diego, California, USA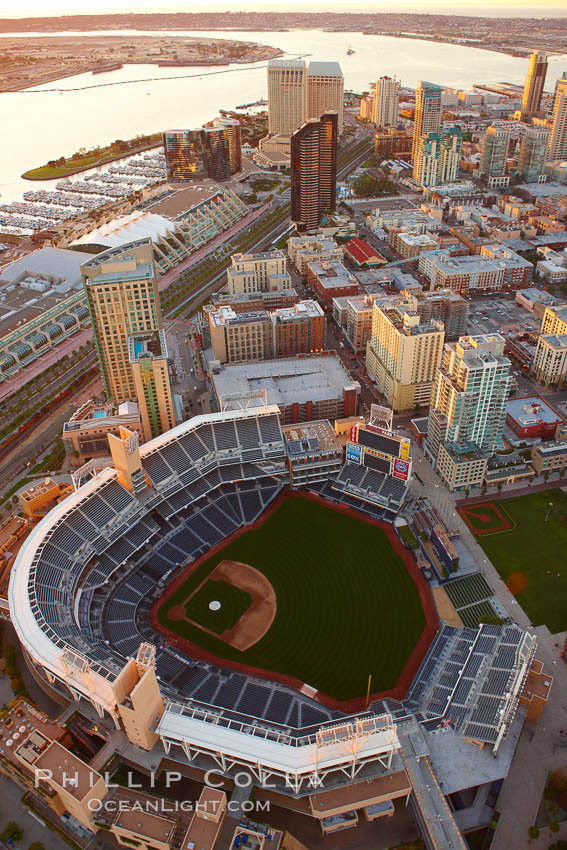 Downtown San Diego and Petco Park, viewed from the southeast.
Image ID: 22300
Location: San Diego, California, USA
Recently I had a chance to go flying with Ron Niebrugge, an Alaska-based photographer who spends a lot of time shooting in California in winter months. We had a picture-perfect flight, just super, and managed to fly over most of the landmarks we had on our wish list. If you use Google Earth, you can see the flight track we had as well as a sampling of the images I took positioned where they were taken by clicking both of the following two links (you'll need Google Earth installed for this to work):
http://www.oceanlight.com/kml.php?file=20090116.kml
http://www.oceanlight.com/22285-22305.kml
I managed a lot of keepers and will be posting some of them in the coming days.