I set up to make photographs of brown pelicans (Pelecanus occidentalis californicus) in front of the thin pastel colors of the "belt of Venus", or "Earth Shadow", that forms just above the horizon at dawn and dusk when atmospheric conditions are favorable. If you can't envision what the Belt of Venus looks like, check it out on this photograph of Earth Shadow over Morro Rock. Cheers and thanks for looking!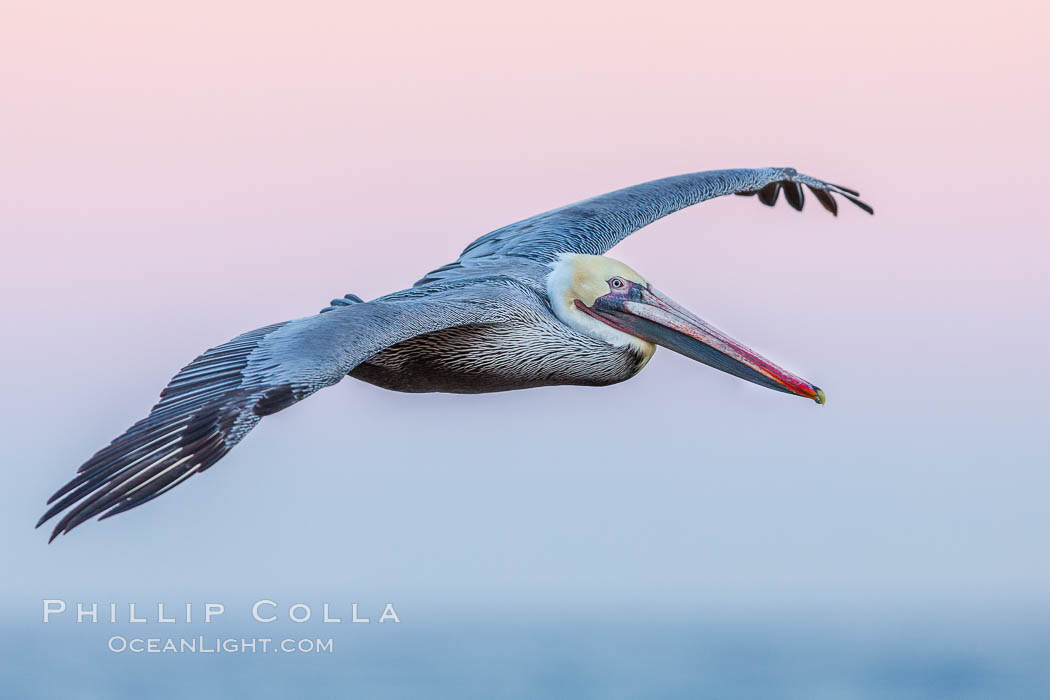 Brown pelican in flight, softly lit by flash against pink predawn sky
Image ID: 28346
Species: Brown Pelican, Pelecanus occidentalis, Pelecanus occidentalis californicus
Location: La Jolla, California, USA
I've compiled my thoughts on photographing California brown pelicans in La Jolla in a PDF article.
If you like these photos, you can also see lots more blog posts from past sessions photographing California brown pelicans in La Jolla. Or, I've got a gallery of some keepers on my website, but most of the good ones from the last couple years I have not even gotten around to captioning and putting the web yet: California Brown Pelican photo gallery.