My bull shark pictures (Carcharhinus leucas) are now on Photoshelter (in addition to the bull shark photos on this website). These underwater photos were taken in the Bahamas. And if you are curious, the answer is "yes"; the bull shark is one of the more dangerous sharks in the world and responsible for more than its share of attacks. Its a very "twitchy" shark. Even Kanye knows how formidable bull sharks are: "Yo great white, I know you are eating that elephant seal and ima let you finish, but the bull shark is the most dangerousest shark of all time, all time!"
You can also see a bull shark photo slideshow in case the one above does not appear in your feed reader.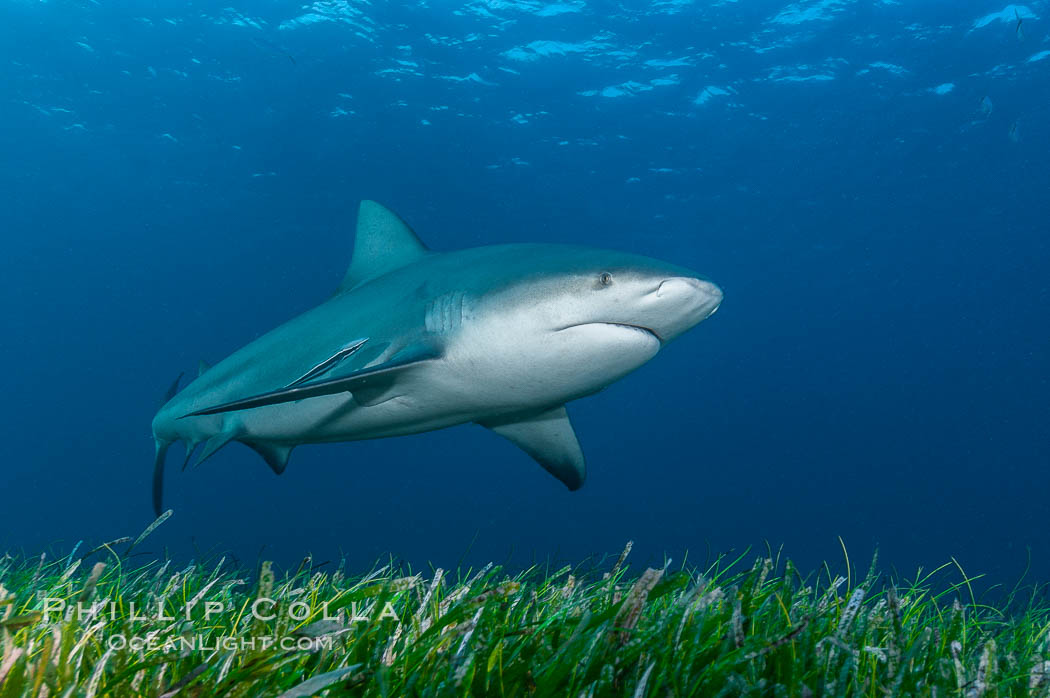 Bull shark.
Image ID: 12718
Species: Bull shark, Carcharhinus leucas
Location: Great Isaac Island, Bahamas
Keywords: bull shark, picture, photo, Carcharhinus leucas, underwater, stock photo, image, photograph.