Corallimorphs, the coral-like and anemone-like members of the order Corallimorpharia, hold a special place in my underwater photography career. Circa 1990, when I began taking a water camera on my dives, I only had equipment to photograph tiny critters. Of those, ones that did not move were best suited to my limited skills and vision. The beautiful, colorful, small "strawberry anemone" Corynactis californica became one of my favorite subjects.  I burned roll after roll on them, trying to get the entire polyp in focus and never succeeding. I managed a handful of film images in those early days that I was happy with and that remain in my collection today, but most of the strawberry anemone photos I have now were shot on high end digital cameras with fancy lenses and strobes. And still it is impossible to get the entire animal in focus in one frame, a consequence of optics, reproduction ratios and limited depth of field.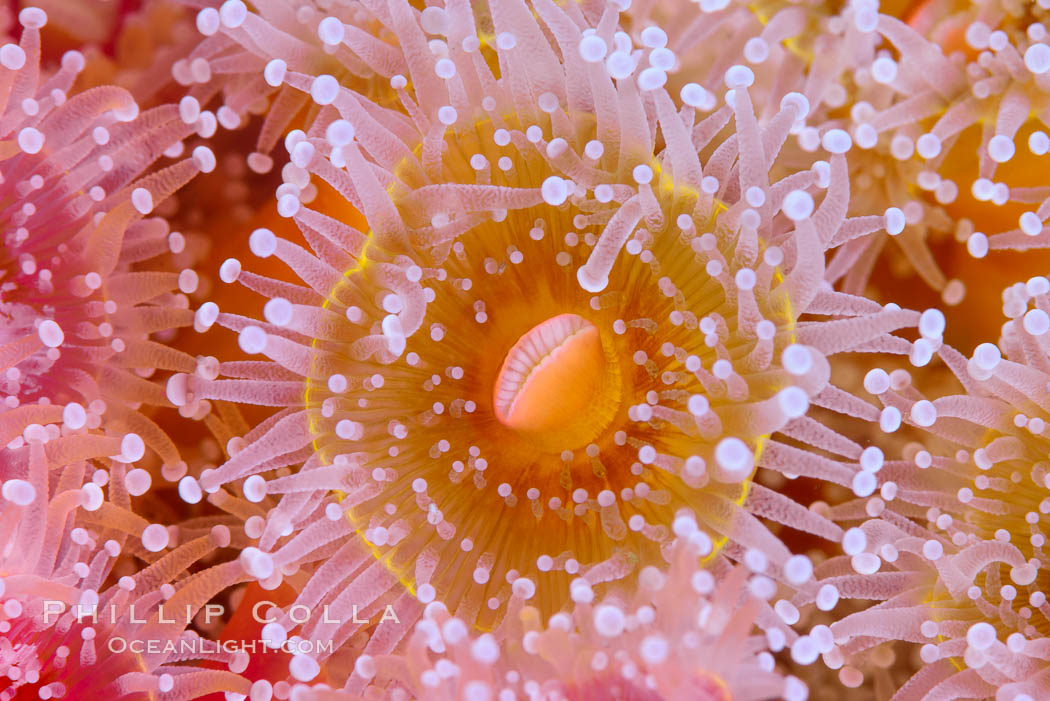 Corynactis anemone polyp, a corallimorph, extends its arms into passing ocean currents to catch food.
Image ID: 33476
Species: Strawberry Anemone, Corynactis californica
Location: San Diego, California, USA
Later I learned that the "strawberry anemone", Corynactis californica, is actually a corallimorph, not an true anemone. In fact, it is the only species of Corallimorpharia on the west coast of North America. Individual polyps are similar to those of true stony corals, but Corynactis californica does not produce a stony exoskeleton, the stuff of which coral reefs are made. It possesses tentacles which are mostly clear in color and end in a bulbous tip, lending it the nickname "club-tipped anemone". Yet while it has tentacles, those on Corynactis californica are relatively short compared to true anemones and begin close to the mouth at the middle of the oral disk, radiating outwards and growing in size as they do so.
These tiny jewels can form vast colorful mats on substrates that support their growth, such as rocky reefs and undersea wrecks. I have photographed carpets of Corynactis them in a wide variety of locations from Monterey south to Baja California. They typically reproduce asexually through fission and budding leading to clone-like clusters of polyps all of the same color. When these clusters butt up against other clusters of differing colors, a rainbow is presented: pink, red, orange, yellow, lavender, purple, brown and near-white. Sexual reproduction in Corynactis californica through the release of gametes has also been described, but I have not observed it.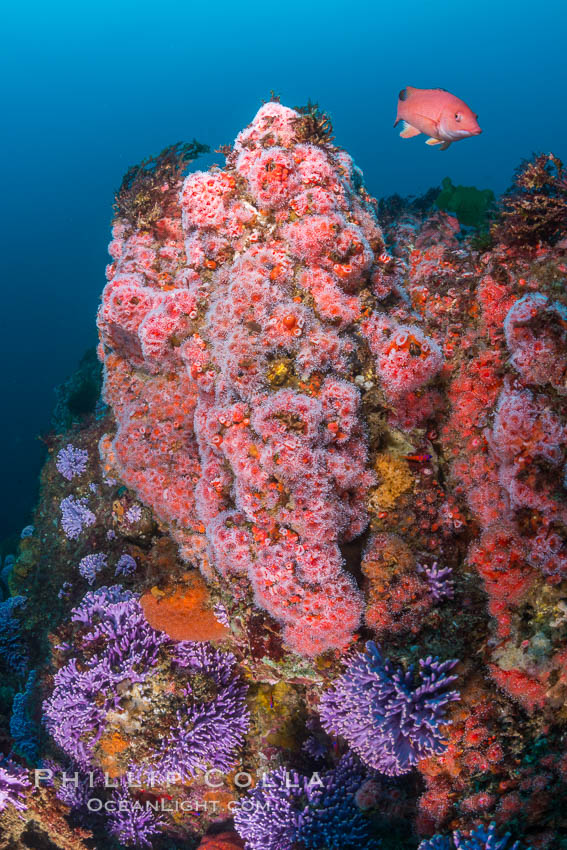 Submarine Reef with Hydrocoral and Corynactis Anemones, Farnsworth Banks, Catalina Island.
Image ID: 34170
Species: Hydrocoral, Strawberry Anemone, Stylaster californicus, Allopora californica, Corynactis californica
Location: Catalina Island, California, USA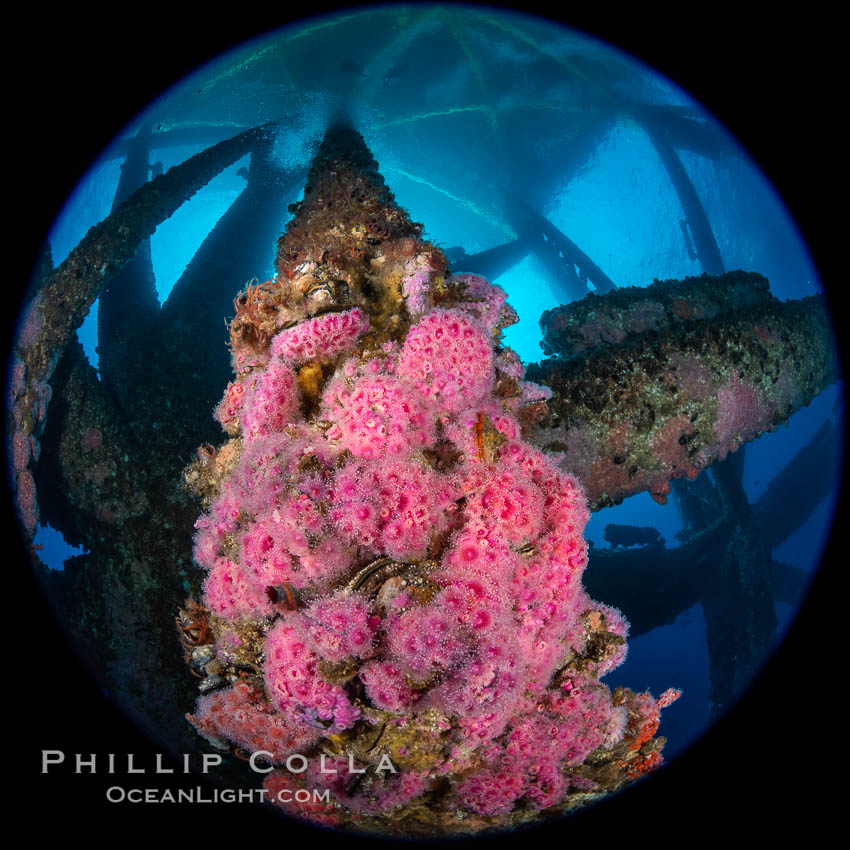 Oil Rig Eureka, Underwater Structure and invertebrate Life.
Image ID: 34660
Species: Strawberry anemone, Strawberry Anemone, Corynactis californica, Corynactis californica
Location: Long Beach, California, USA
In spite of being unable to change its location, tiny C. californica is a formidable predator. It captures drifting bits of planktonic life and detritus with its stought tentacles which in turn move the food to its mouth. It is also capable of forming mesenterial filaments, thin strings containing toxins, as a form of defense against predators and to catch and consume larger prey. While C. californica has been observed to attack other species of neighboring anemones using mesenterial filaments, eventually reproducing more polyps through fission to take over the former opponent's space, Corynactis is quite civilized in that it does not attack members of its own species. There is a lesson there.
Below is a collection of some of my favorite images of these beautiful Cnidarians, the strawberry anemone Corynactis californica. I have found them on the rocky reefs of Monterey, the Northern Channel Islands, and Farnsworth Banks as well as the metal expanses of shipwrecks off the coast of San Diego and oil rigs near San Pedro, on the shaded undersides of rocky outcroppings below kelp forests and even on the relatively soft clay-like walls of Scripps Canyon.
Cheers, and thanks for looking!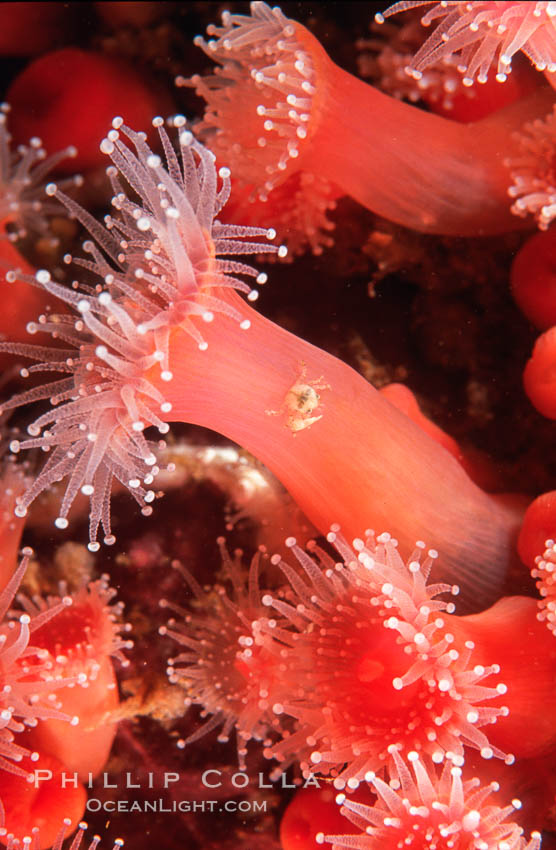 Strawberry anemone (club-tipped anemone, more correctly a corallimorph) with tiny crab.
Image ID: 02486
Species: Strawberry anemone, Corynactis californica
Location: Scripps Canyon, La Jolla, California, USA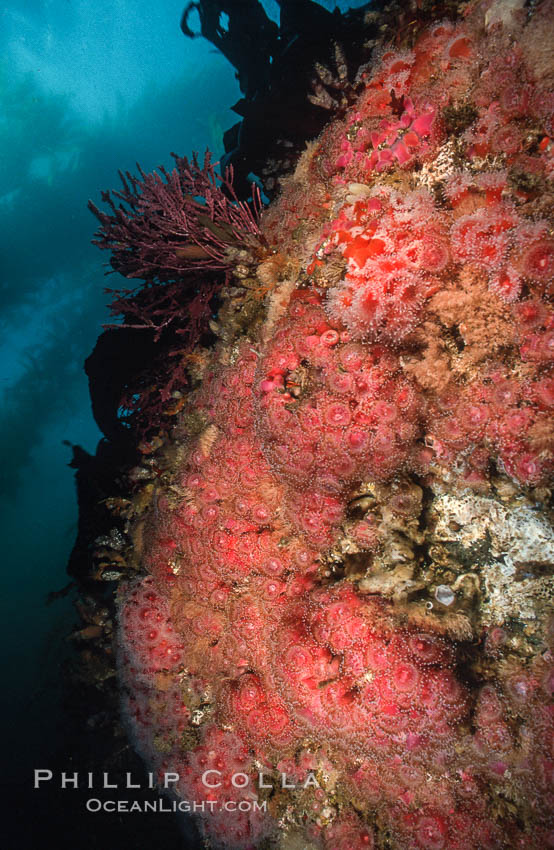 Corynactis anemone (club-tipped anemone, more correctly a corallimorph) colony covers rocky reef.
Image ID: 05525
Species: Strawberry anemone, Corynactis californica
Location: San Miguel Island, California, USA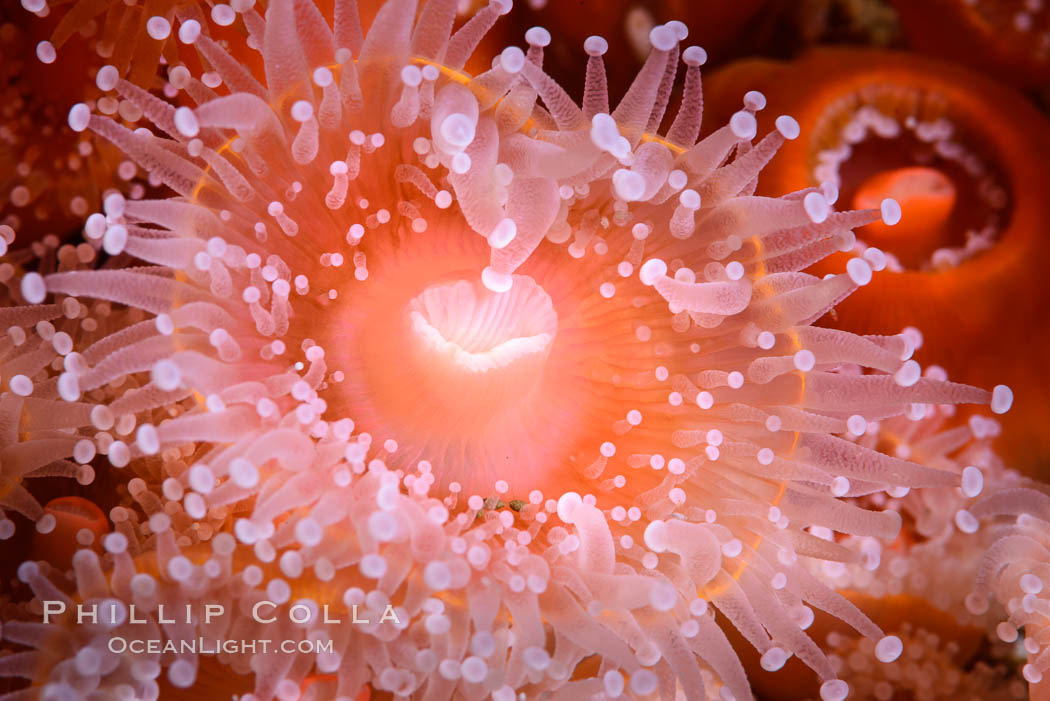 Corynactis anemone polyp, a corallimorph, extends its arms into passing ocean currents to catch food.
Image ID: 33472
Species: Strawberry Anemone, Corynactis californica
Location: San Diego, California, USA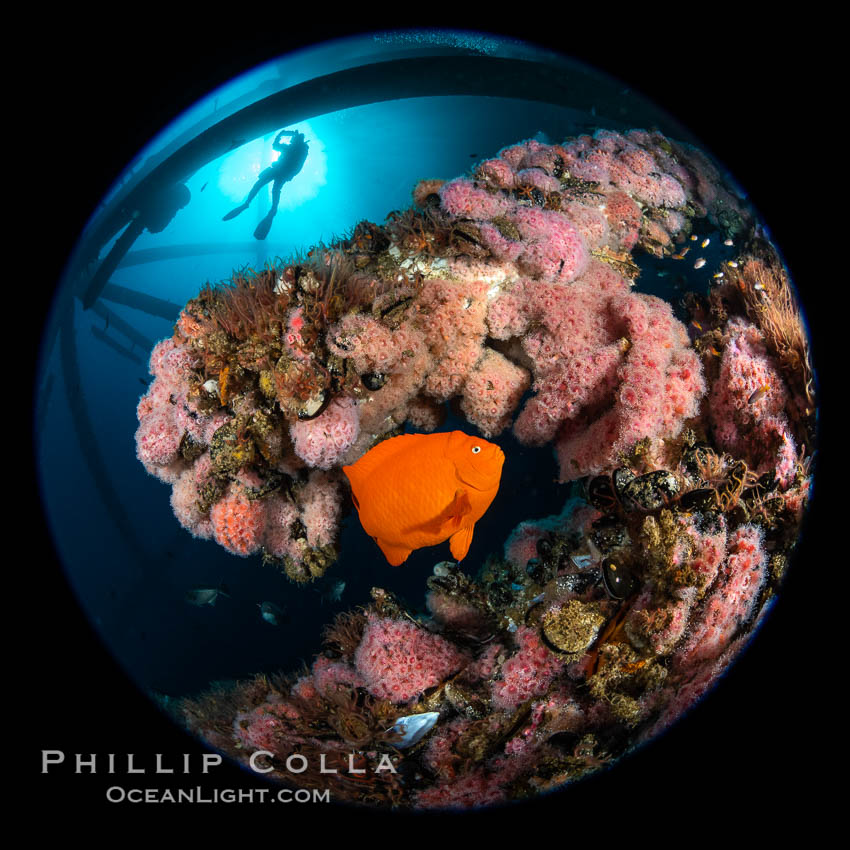 Oil Rig Ellen and Elly with invertebrate life growing on it and fish swimming around.
Image ID: 34654
Species: Strawberry Anemone, Corynactis californica
Location: Long Beach, California, USA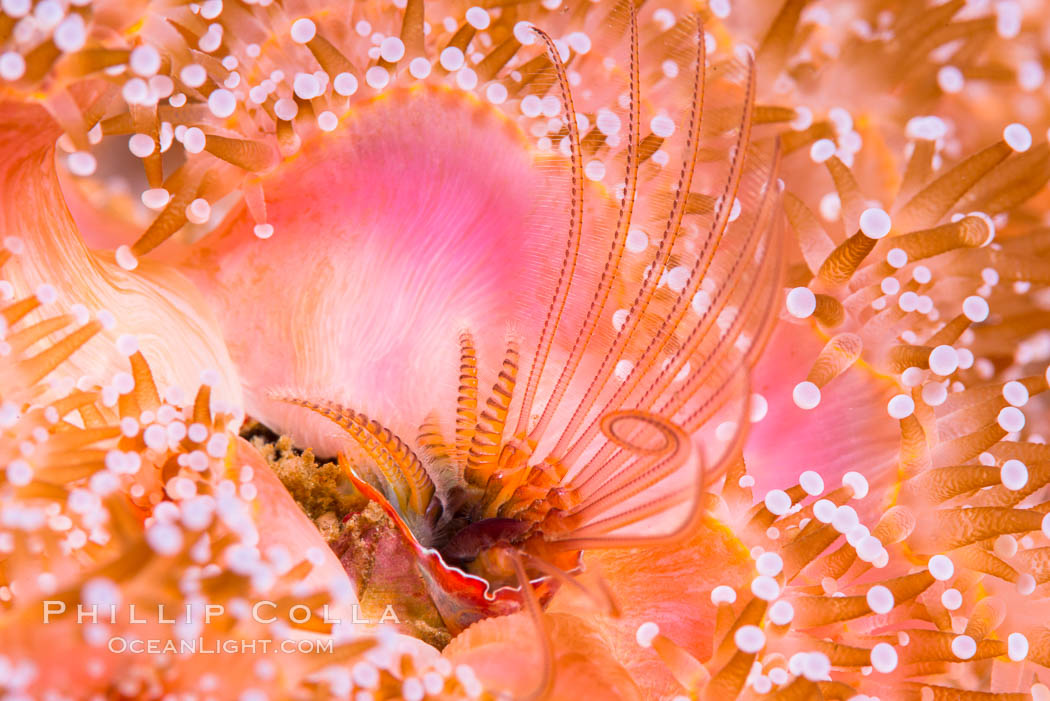 Acorn Barnacle extends to feed in ocean current, amid colony of Corynactis anemones.
Image ID: 33455
Species: Strawberry Anemone, Acorn Barnacle, Corynactis californica, Megabalanus californicus
Location: San Diego, California, USA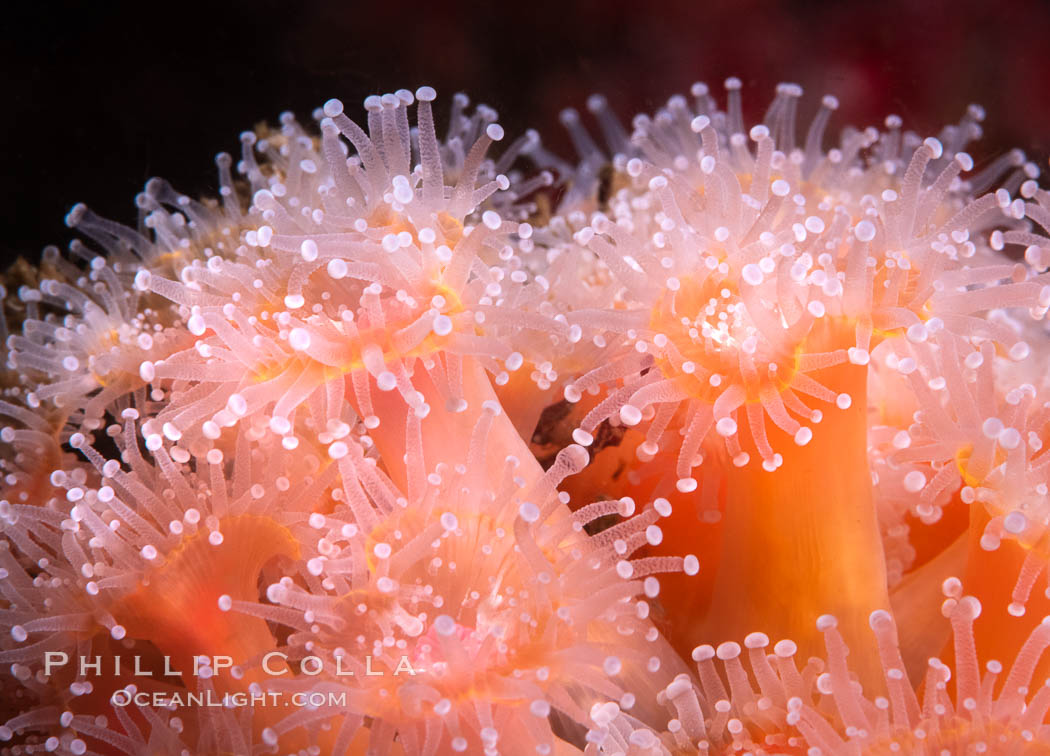 The corallimorph Corynactis californica, similar to both stony corals and anemones, is typified by a wide oral disk and short tentacles that radiate from the mouth. The tentacles grasp food passing by in ocean currents.
Image ID: 37202
Species: Strawberry Anemone, Corynactis californica
Location: San Diego, California, USA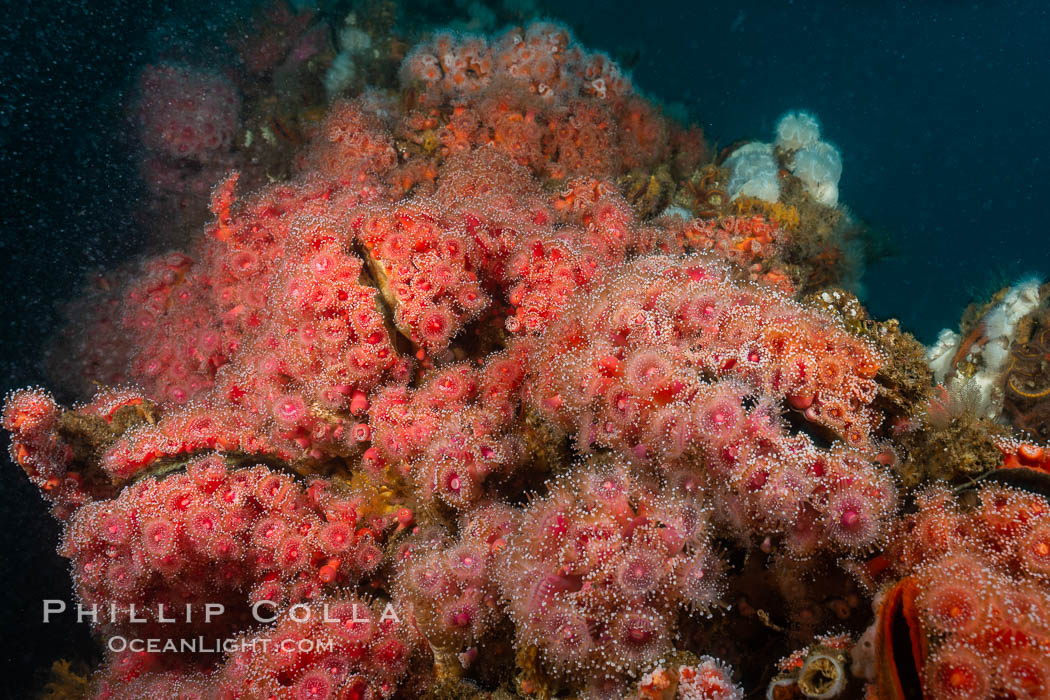 Corynactis anemones on Oil Rig Elly underwater structure.
Image ID: 31121
Species: Strawberry anemone, Corynactis californica
Location: Long Beach, California, USA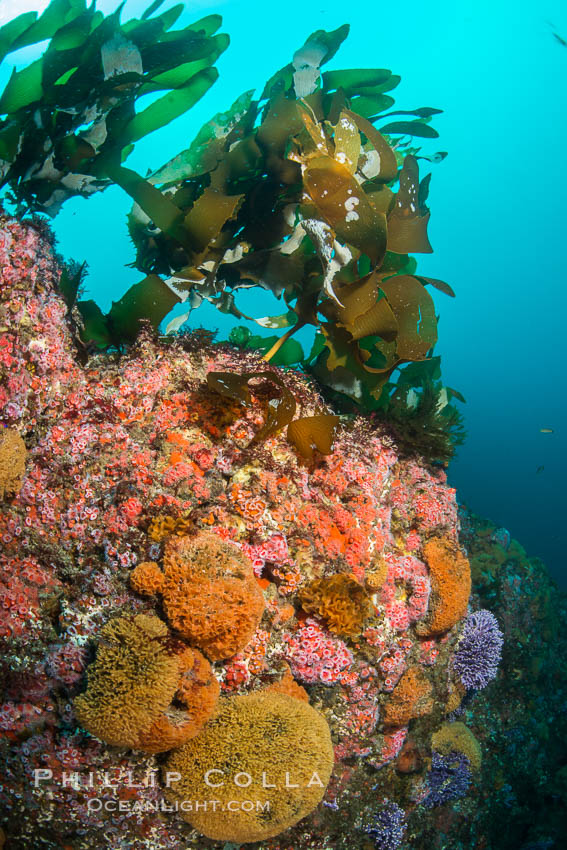 Submarine Reef with Bryozoan clusters, Hydrocoral and Invertebrates, Farnsworth Banks, Catalina Island.
Image ID: 34189
Species: Hydrocoral, Strawberry Anemone, Stylaster californicus, Allopora californica, Corynactis californica
Location: Catalina Island, California, USA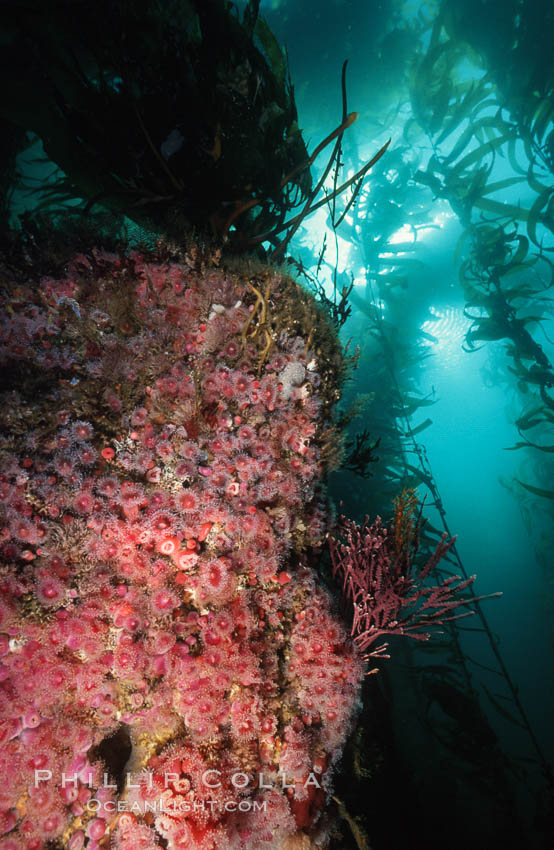 Corynactis anemone (club-tipped anemone, more correctly a corallimorph) colony covers rocky reef.
Image ID: 05527
Species: Strawberry anemone, Corynactis californica
Location: San Miguel Island, California, USA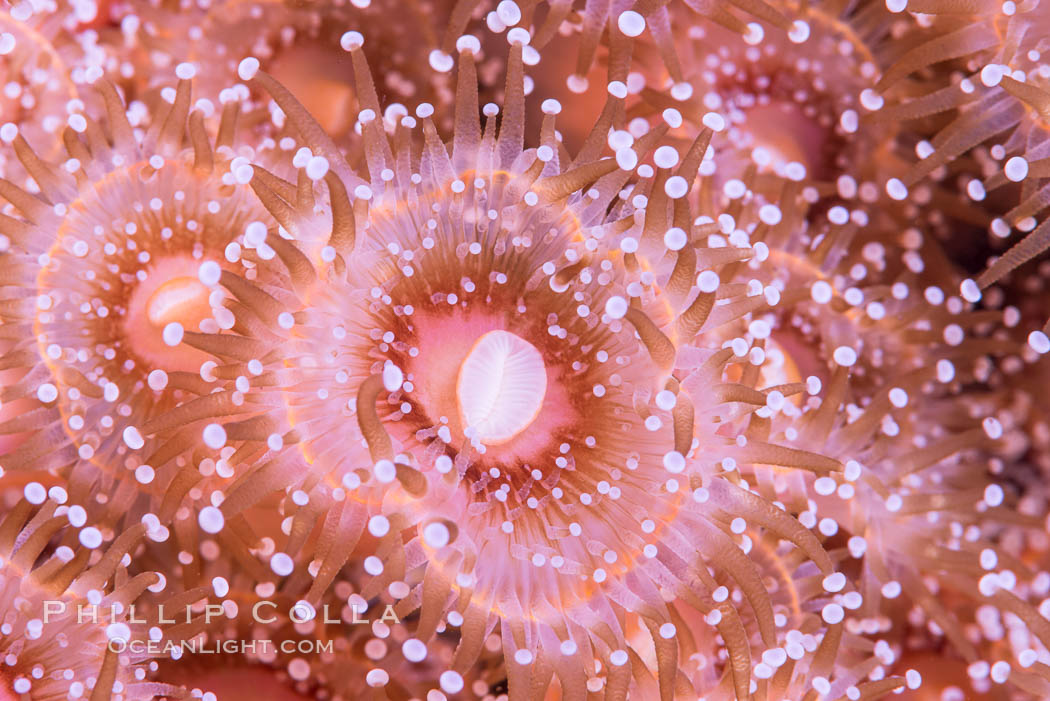 A corynactis anemone polyp, Corynactis californica is a corallimorph found in genetically identical clusters, club-tipped anemone.
Image ID: 33453
Species: Strawberry Anemone, Corynactis californica
Location: San Diego, California, USA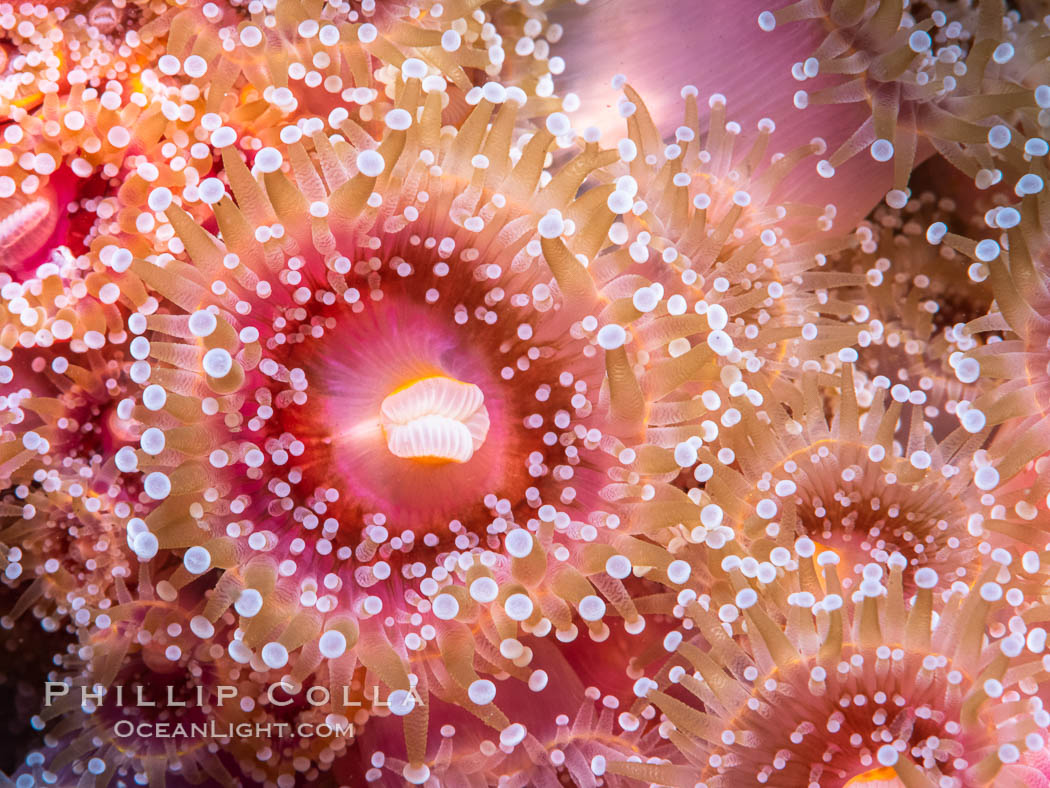 The corallimorph Corynactis californica, similar to both stony corals and anemones, is typified by a wide oral disk and short tentacles that radiate from the mouth. The tentacles grasp food passing by in ocean currents.
Image ID: 37212
Species: Strawberry Anemone, Corynactis californica
Location: San Diego, California, USA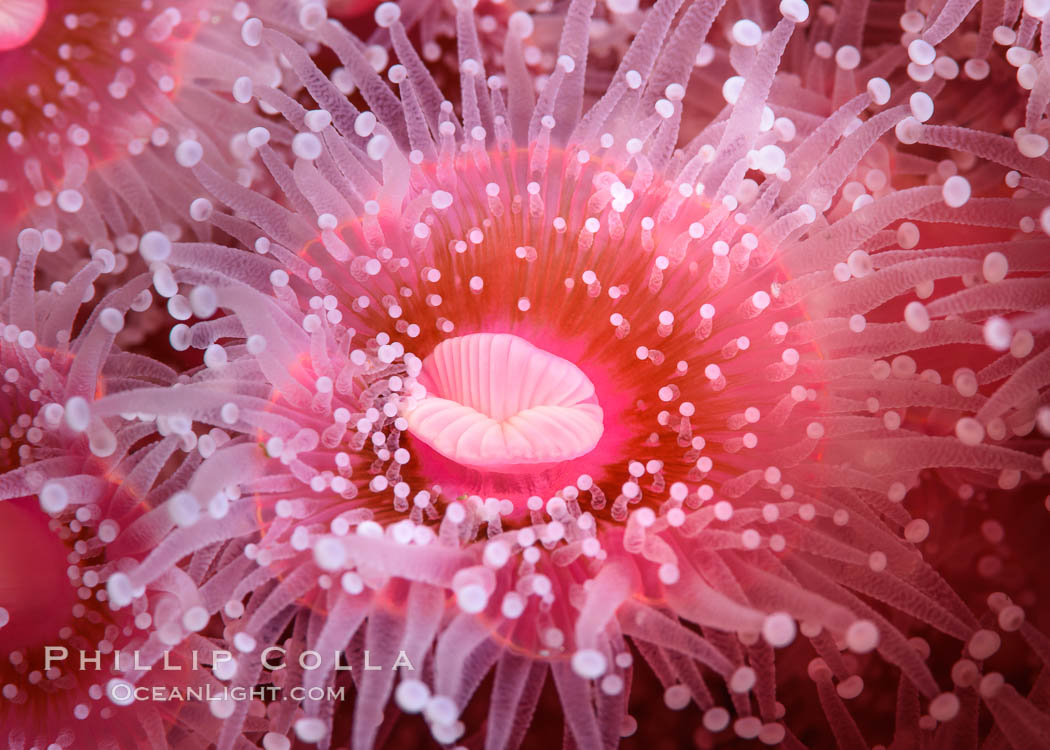 Corynactis anemone polyp, a corallimorph, extends its arms into passing ocean currents to catch food.
Image ID: 33475
Species: Strawberry Anemone, Corynactis californica
Location: San Diego, California, USA
The corallimorph Corynactis californica, similar to both stony corals and anemones, is typified by a wide oral disk and short tentacles that radiate from the mouth. The tentacles grasp food passing by in ocean currents.
Image ID: 37208
Species: Strawberry Anemone, Corynactis californica
Location: San Diego, California, USA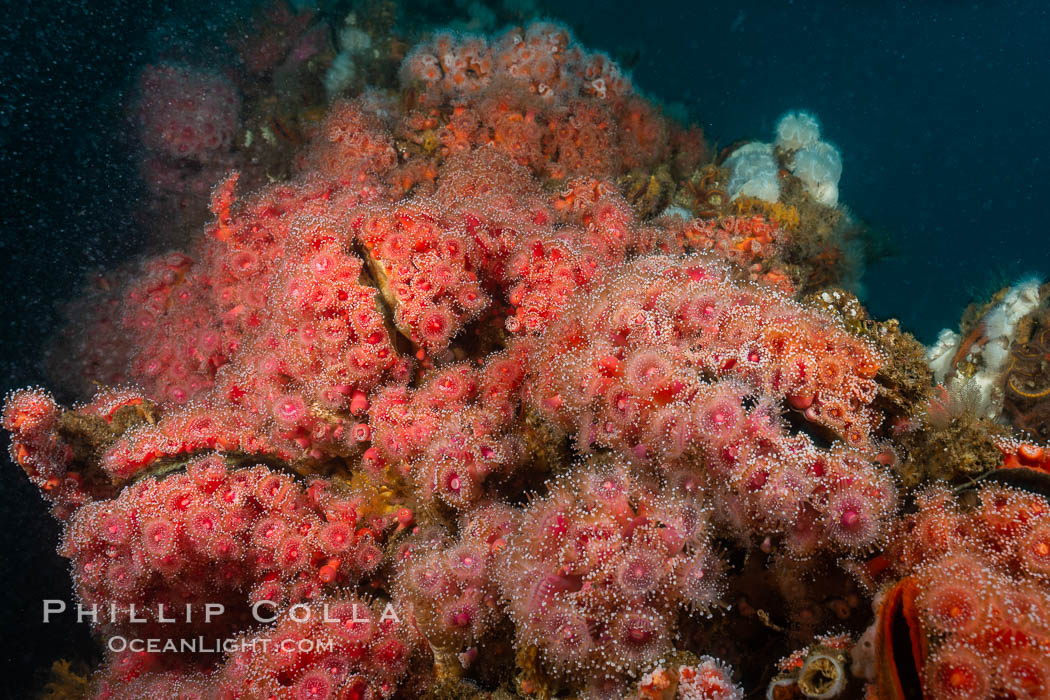 Corynactis anemones on Oil Rig Elly underwater structure.
Image ID: 31121
Species: Strawberry anemone, Corynactis californica
Location: Long Beach, California, USA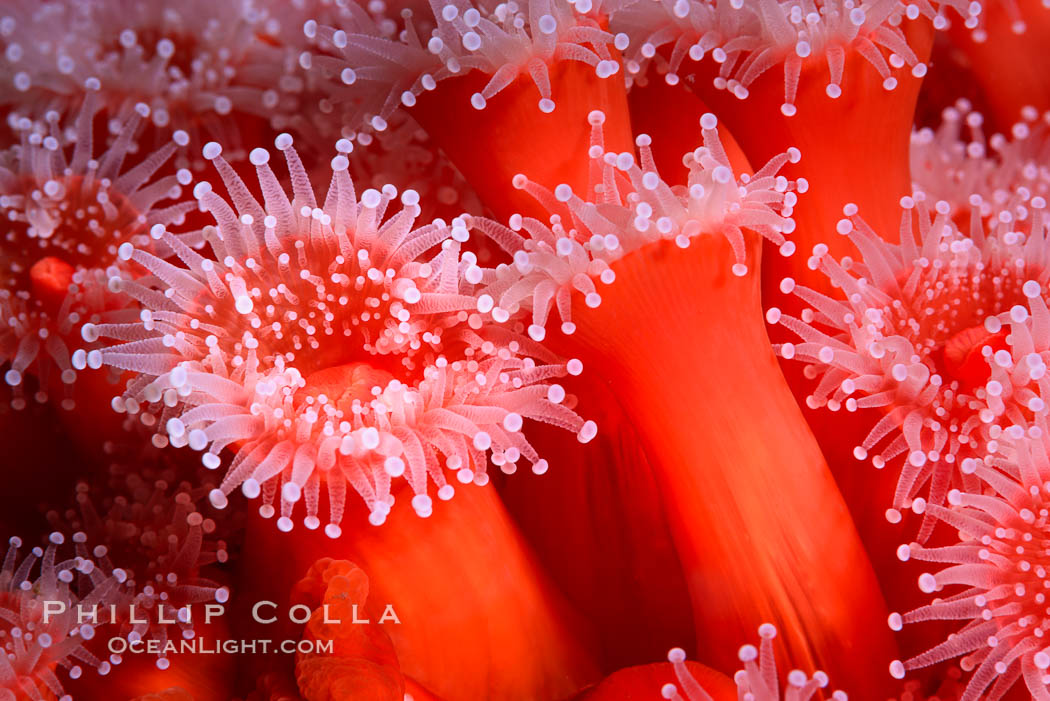 Corynactis anemone polyp, a corallimorph, extends its arms into passing ocean currents to catch food.
Image ID: 33479
Species: Strawberry Anemone, Corynactis californica
Location: San Diego, California, USA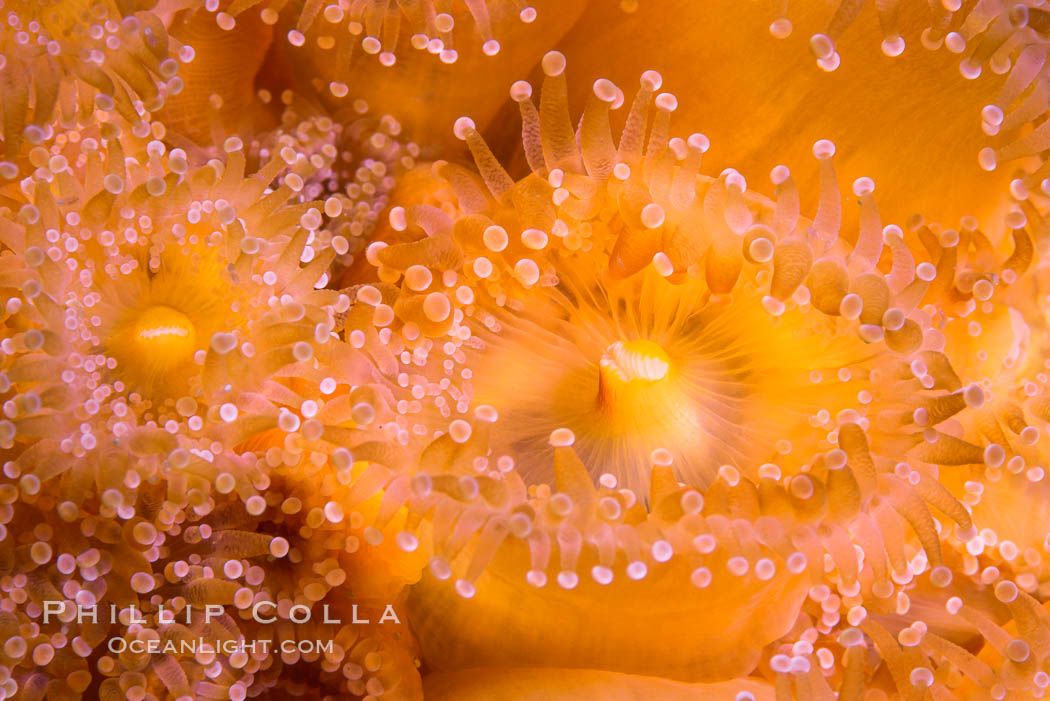 Corynactis anemone polyp, a corallimorph, extends its arms into passing ocean currents to catch food.
Image ID: 33480
Species: Strawberry Anemone, Corynactis californica
Location: San Diego, California, USA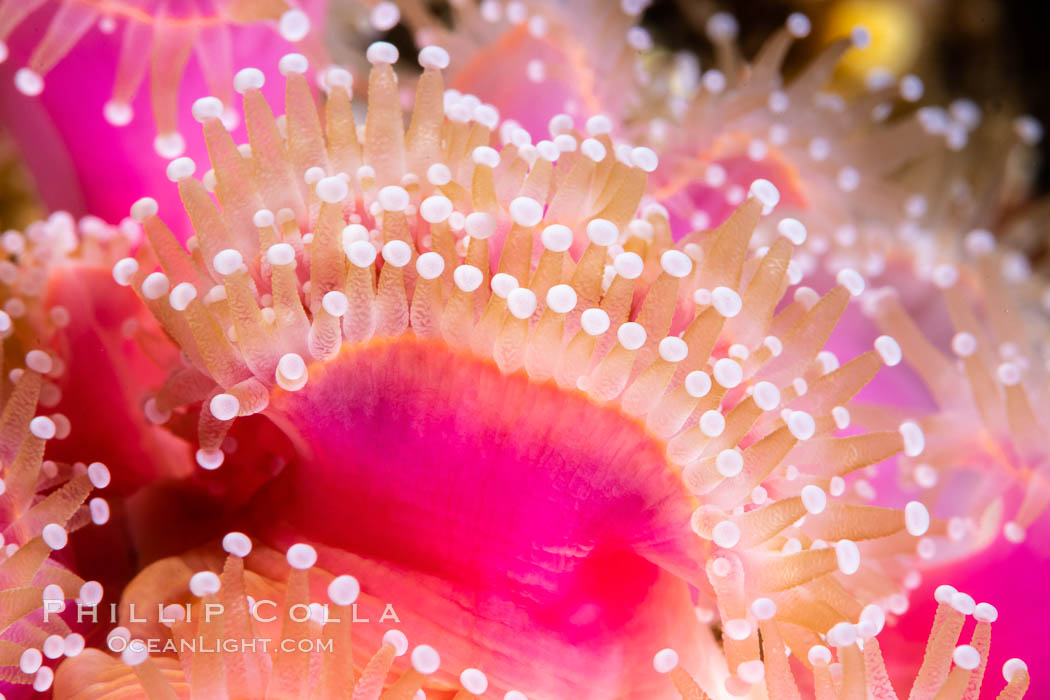 Corynactis anemone polyp, a corallimorph, extends its arms into passing ocean currents to catch food.
Image ID: 35070
Species: Strawberry Anemone, Corynactis californica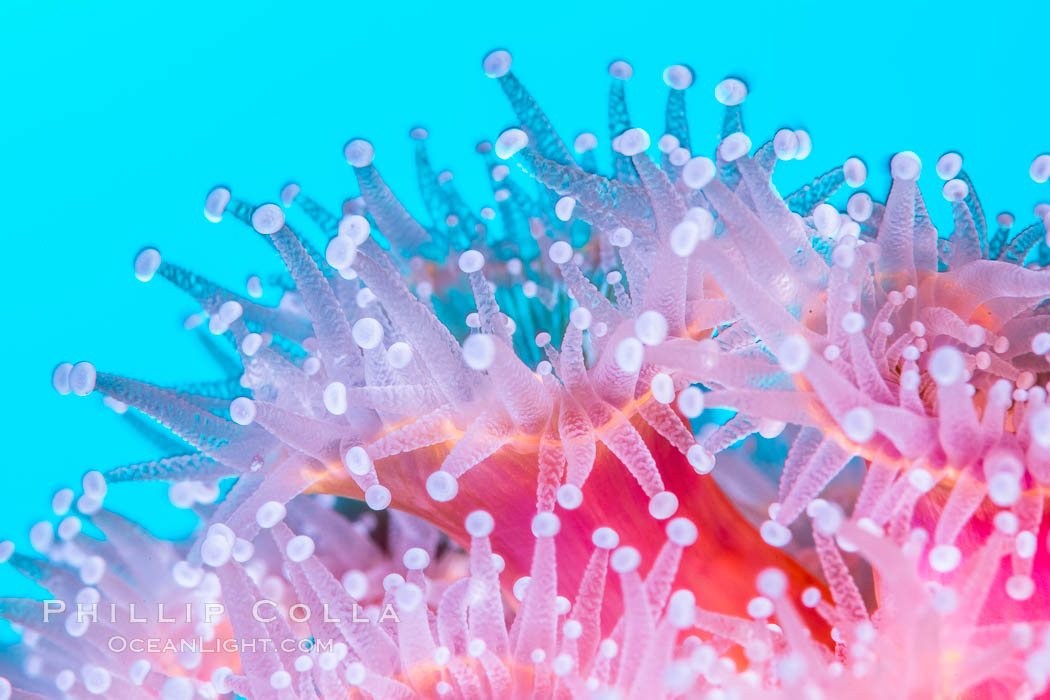 Corynactis anemone polyp, a corallimorph, extends its arms into passing ocean currents to catch food.
Image ID: 35071
Species: Strawberry Anemone, Corynactis californica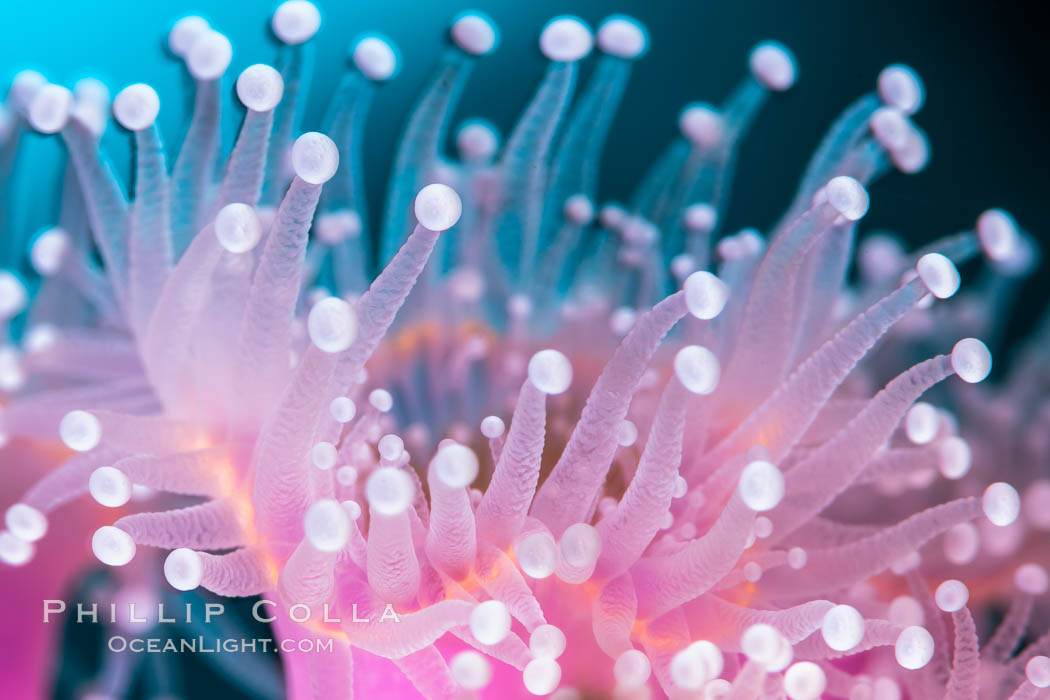 Corynactis anemone polyp, a corallimorph, extends its arms into passing ocean currents to catch food.
Image ID: 35072
Species: Strawberry Anemone, Corynactis californica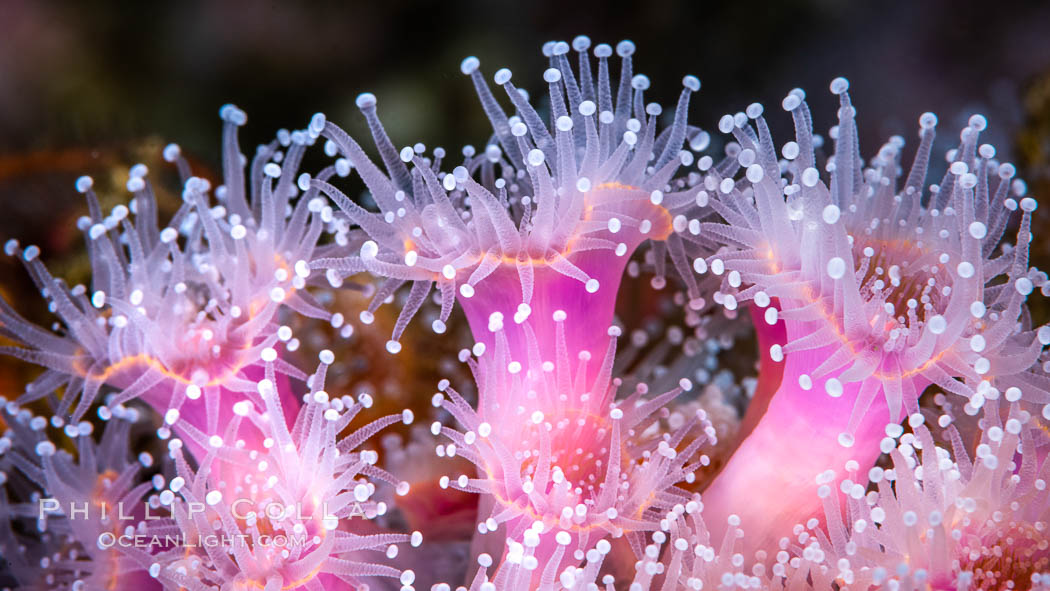 Corynactis anemone polyp, a corallimorph, extends its arms into passing ocean currents to catch food.
Image ID: 35073
Species: Strawberry Anemone, Corynactis californica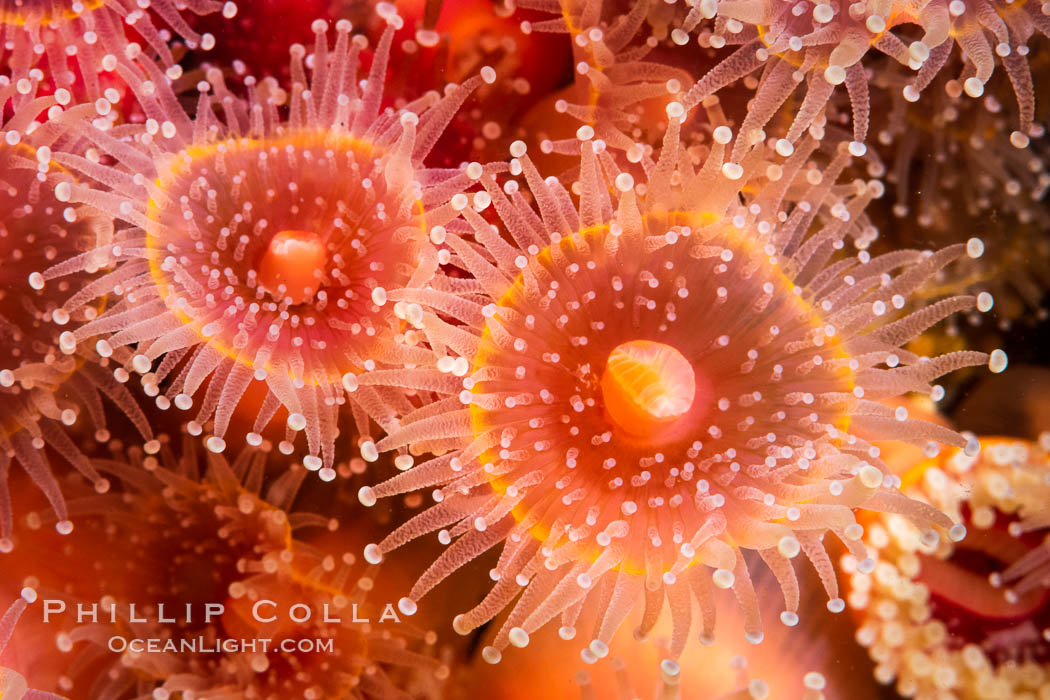 The corallimorph Corynactis californica, similar to both stony corals and anemones, is typified by a wide oral disk and short tentacles that radiate from the mouth. The tentacles grasp food passing by in ocean currents.
Image ID: 37213
Species: Strawberry Anemone, Corynactis californica
Location: San Diego, California, USA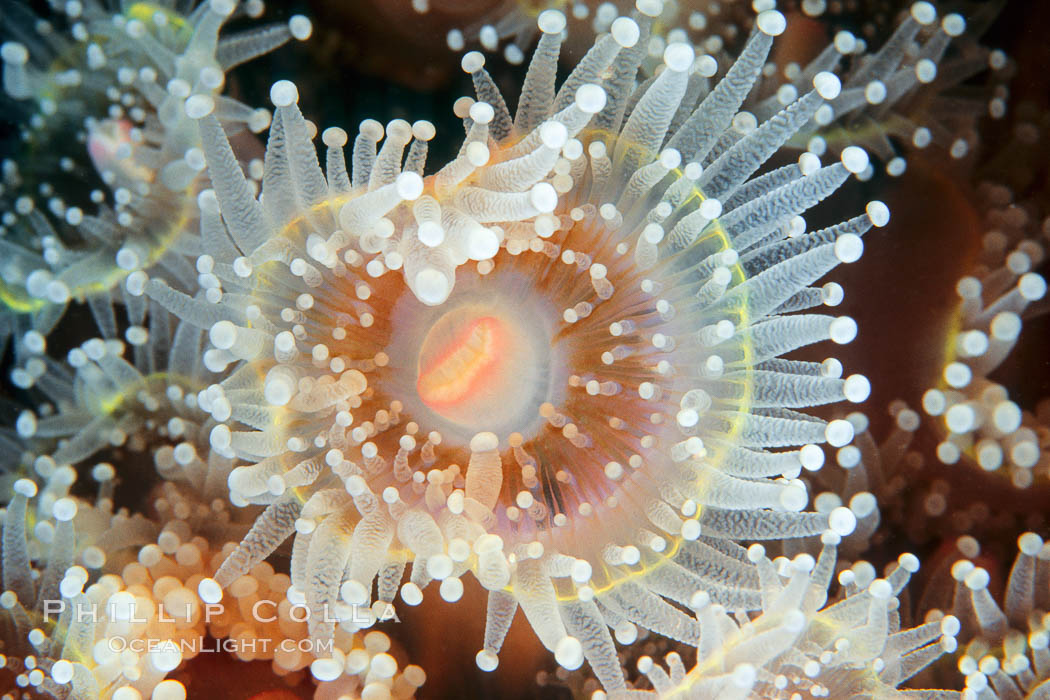 Polyp of a strawberry anemone (club-tipped anemone, more correctly a corallimorph).
Image ID: 00597
Species: Strawberry anemone, Corynactis californica
Location: Scripps Canyon, La Jolla, California, USA