I made a spur-of-the-moment trip with Garry McCarthy to do some night-time photography. We were pretty sleep-deprived by the time we were done, jacked up on coffee and then having to drive several hours home as the sun was just rising, but I managed to make four or five images with which I am happy. This one, a self-portrait with the Milky Way rising above a natural stone arch upon which I am standing, was selected as the EarthShots photo of the day today. Garry realized the possibility of an arch-over-arch and really was the one who conceived the overall composition. I added myself to the image to add some scale to the image as well as tension between the star field and the ground. We took a variety of similar frames including many in which the arch is lit but, upon editing the images back home, this is the one that stood out as my sentimental favorite.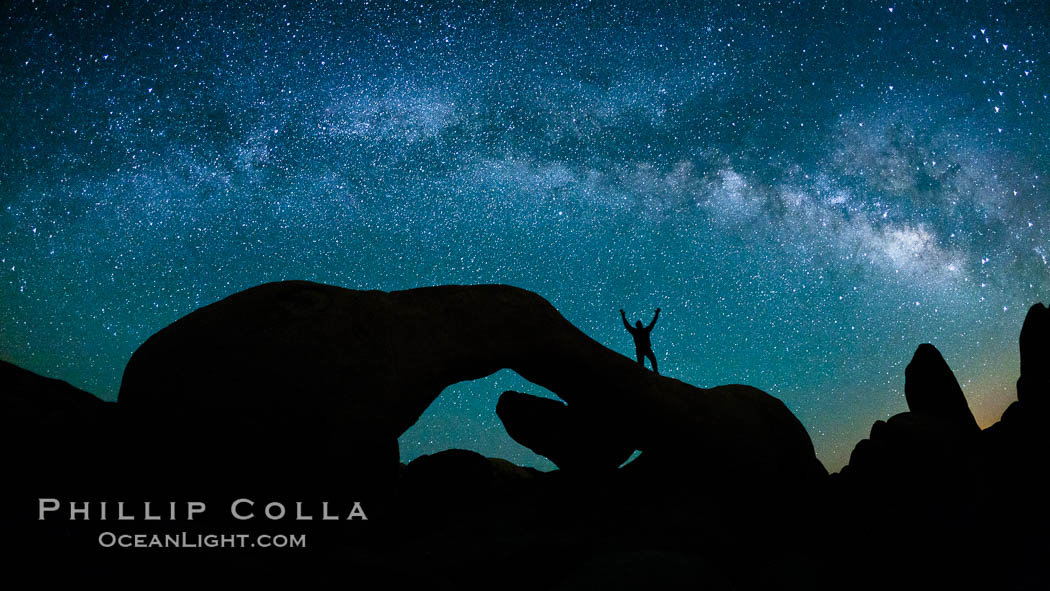 The Milky Way galaxy arches over Arch Rock on a clear evening in Joshua Tree National Park.
Image ID: 26792
Location: Joshua Tree National Park, California, USA
You can see the EarthShots.org version too. The image above is similar in some ways to another arch self portrait I made a few years ago.