Sunset over the Ocean, Leucadia, California
This photo was made a few minutes after the sun went down, in Leucadia, California, an eclectic beach community in north San Diego county that is home to great surf, great taco shops and nouveau riche homes teetering on the edge of crumbling sea cliffs. I left the shutter open for 30 seconds to let the surf blur and allow the ocean to appear flat. I love living near the ocean!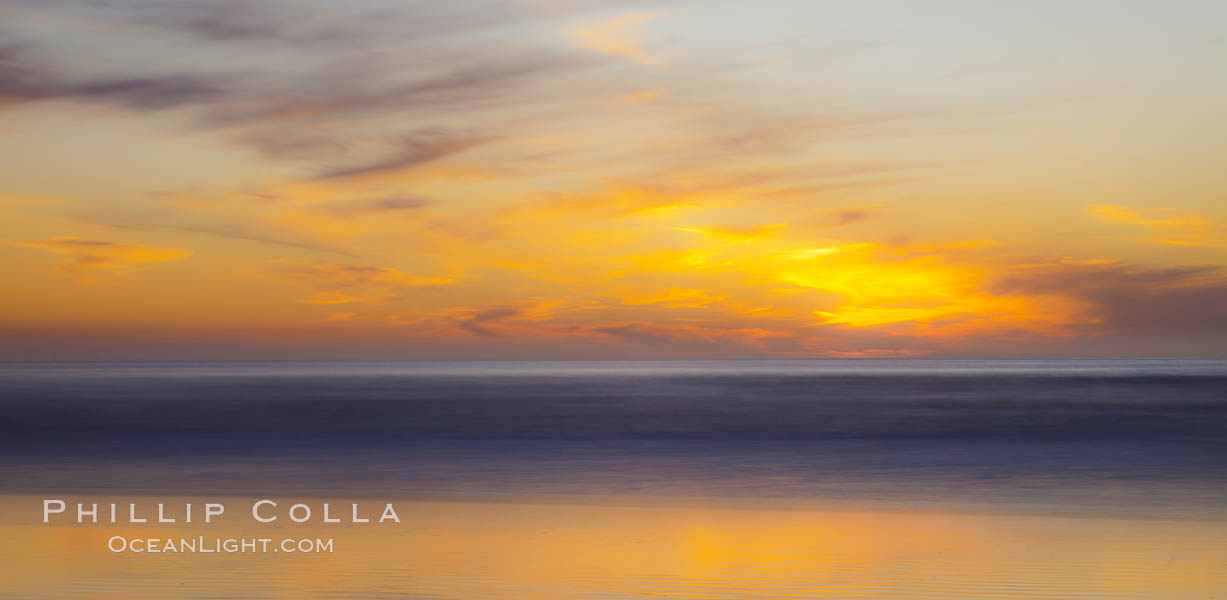 Leucadia sunset, beautiful clouds and soft colors.
Image ID: 27379
Location: Carlsbad, California, USA
See more photos of San Diego.