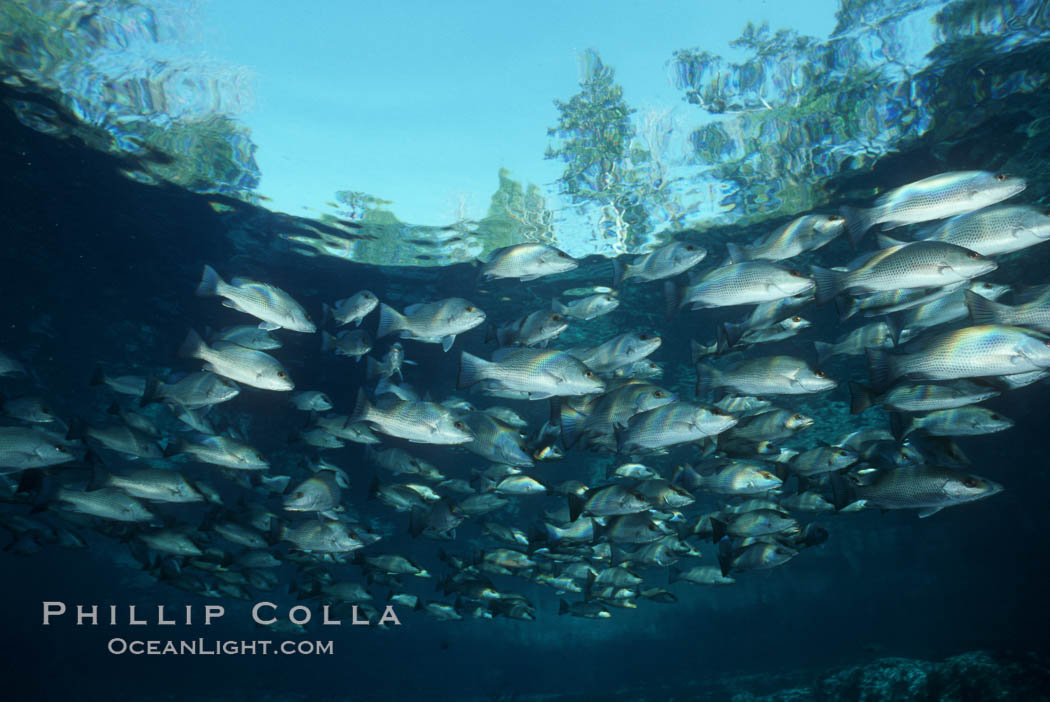 Mangrove snapper.
Image ID: 02685
Species: Mangrove snapper, Lutjanus griseus
Location: Three Sisters Springs, Crystal River, Florida, USA
I spent a week one winter hanging out at the Three Sisters spring in Crystal River, Florida, photographing manatees. Early in the week the weather was cold so plenty of manatees were holed up in the warm spring water. Later in the week, the weather and surrounding waters warmed a bit and the manatees gradually left to forage away from the springs. I was left with no manatees, so I decided to swim up the narrow brook that connects the three freshwater springs to a larger brackish canal in which most the manatees spend most of their time, thinking that a manatee might be up in the springs themselves. At the origin of the brook, amid a cluster of mangrovey trees of some sort, the three springs are found. Each is about the size of a large backyard swimming pool, with sandy bottom and sides composed of silt and decaying leaves. Trees overhang the edges. The water is exceptionally clear. A local had told me that one of the springs was home to a tiny alligator, but I was unable to find it. I did, however, encounter a large school of gray snapper, also known as mangrove snapper, swimming along the edges of one of the springs. With the trees in the background as a background, the fish offered some nice compositions and I spent an hour swimming around them that morning. No one else was around.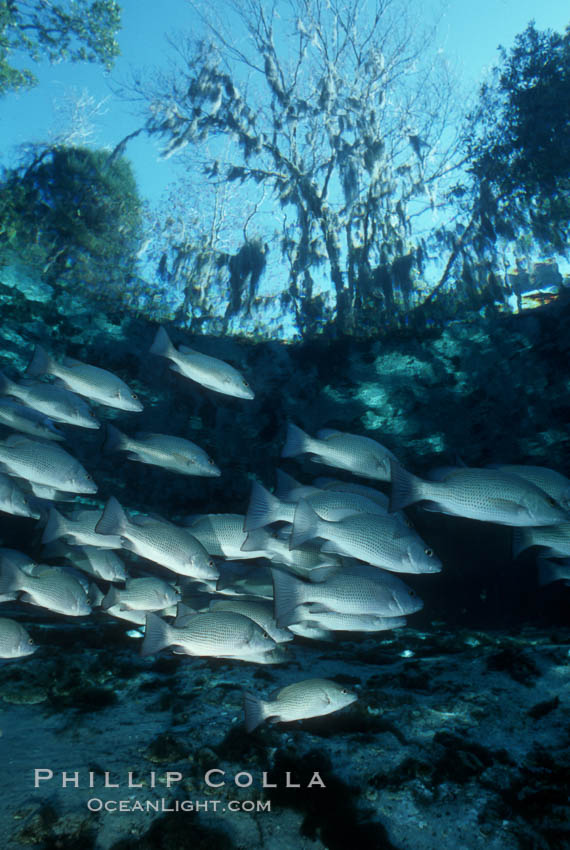 Mangrove snapper.
Image ID: 02682
Species: Mangrove snapper, Lutjanus griseus
Location: Three Sisters Springs, Crystal River, Florida, USA
Three Sisters Springs.
Image ID: 02671
Location: Three Sisters Springs, Crystal River, Florida, USA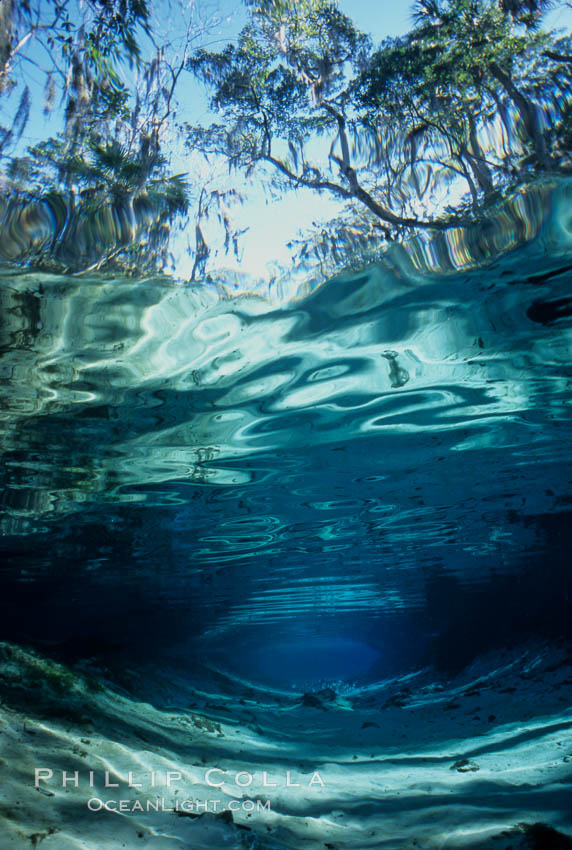 Three Sisters Springs depicted in an underwater landscape with sand, clear water and trees.
Image ID: 02673
Location: Three Sisters Springs, Crystal River, Florida, USA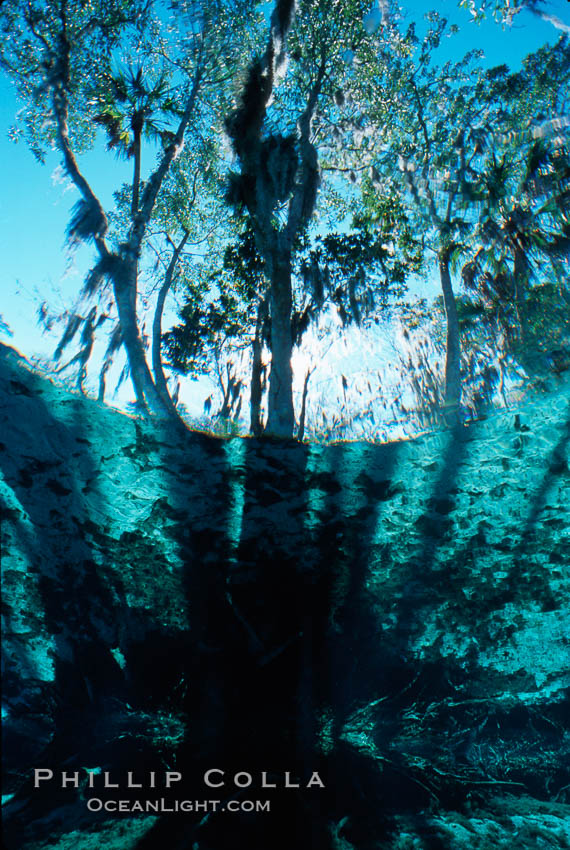 Three Sisters Springs.
Image ID: 02672
Location: Three Sisters Springs, Crystal River, Florida, USA
Keywords: Florida springs, gray snapper photo, mangrove snapper photo, Three Sisters, Crystal River, underwater pho