The Watchman is one of the iconic landmarks in Zion National Park, such that throngs of photographers line the bridge each fall at sunset to photograph the Watchman with the Virgin River and autumn trees in front of it. We elected for a much different image, one with the Milky Way soaring over the Watchman at night. We imaged the peak from a variety of locations, moving as the Milky Way crossed through the sky in order to keep the composition balanced. In this case I elected for a time exposure too long to freeze the stars but shorter than a typical star trail, and was pleased with the result. The Milky Way is still recognizable while the streaking stars add some movement to the image. I used the same technique on another composition several hundred miles away, which I will post in the coming days. Cheers, and thanks for looking!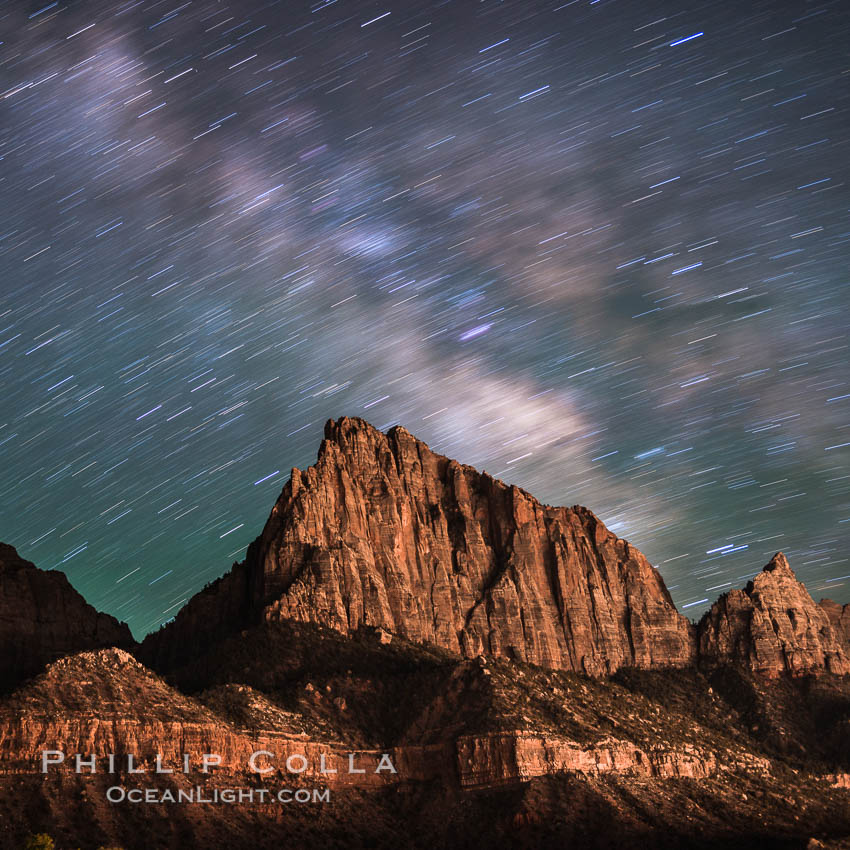 Milky Way over the Watchman, Zion National Park. The Milky Way galaxy rises in the night sky above the the Watchman.
Image ID: 28587
Location: Zion National Park, Utah, USA
If you like this image, be sure to visit my Landscape Astrophotography website.