Mother and newborn pup Northern elephant seals, Mirounga angustirostris, central California coast. This newborn pup had just been born minutes before this photo was taken. Placental material, seen in the background, has attracted sea gulls who will consume it. The pup will be weaned surprisingly fast, in as little 2-3 weeks. Until that time the pup will consume its mother's rich milk and build up a thick layer of blubber, which it will live off of for another 1-2 months before it ventures into the sea to forage and hunt for itself.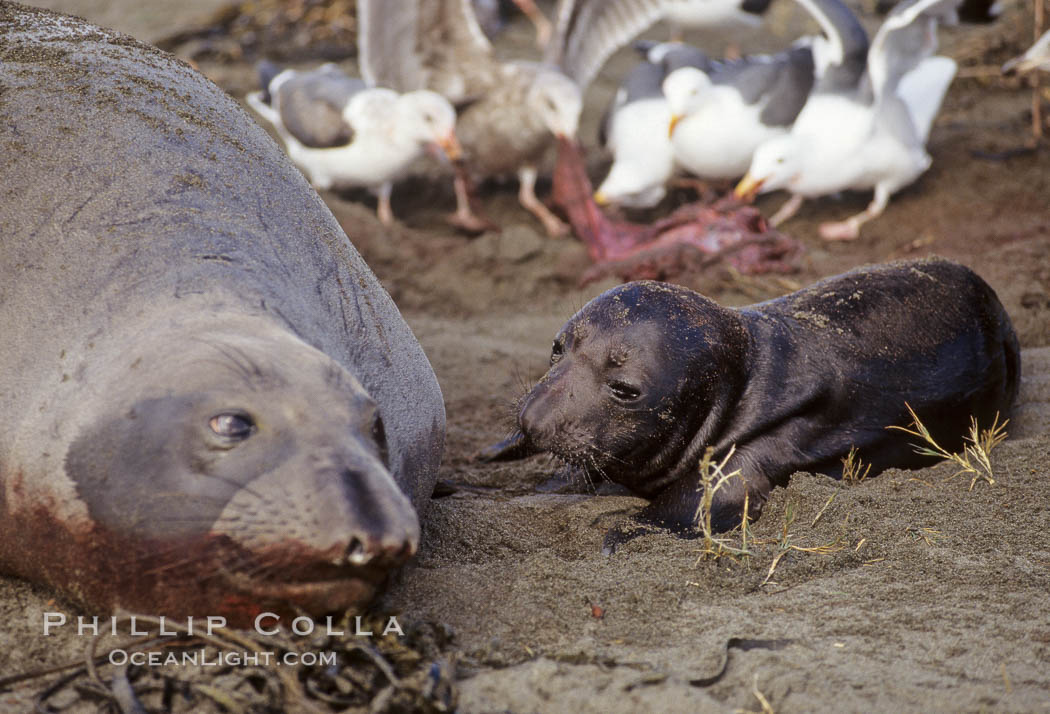 Northern elephant seal, mother and neonate pup, gulls eating placenta.
Image ID: 00945
Species: Elephant seal, Mirounga angustirostris
Location: Piedras Blancas, San Simeon, California, USA
Sandy beach near Piedras Blancas lighthouse, central California.
Keywords: northern elephant seal, elephant seal photo, birth, mating, mother, pup, baby, weaning, weaned.