The sun had set and we were en route back to land the helicopter. Rather than spacing out as I am wont to do, for some reason I was paying attention and just happened to notice this juxtaposition of La Jolla's Mount Soledad and distant San Clemente Island. I rattled off a bunch of frames, but since the light level was very low I had a tough time getting enough shutter speed to freeze the image in the copter. I ended up with one keeper: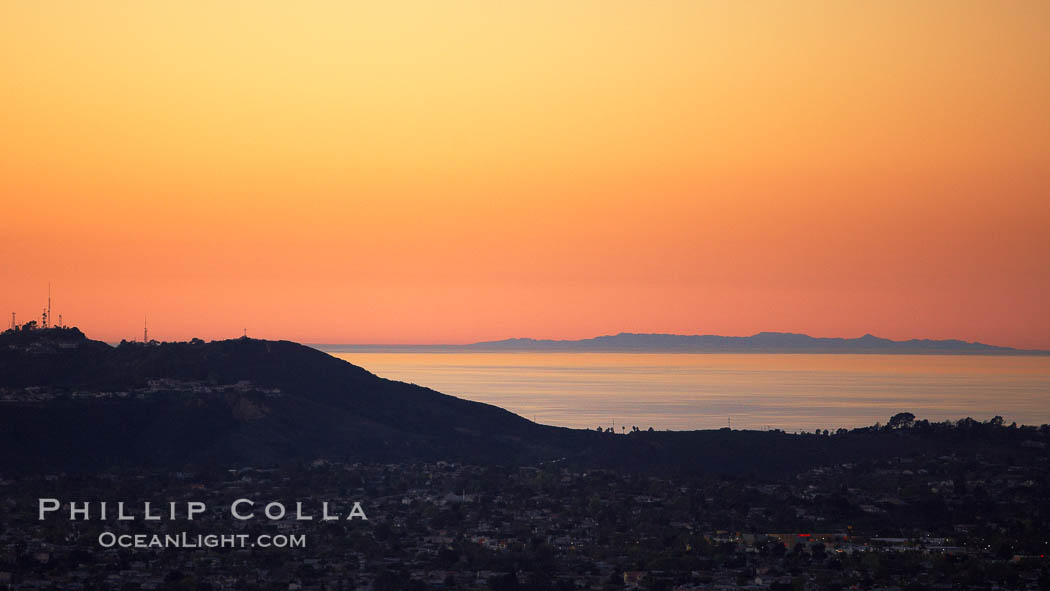 Mount Soledad juxtaposed against a distant San Clemente Island at sunset.
Image ID: 22316
Location: San Diego, California, USA
See more of our San Diego Photos.