A new photograph of the full moon, just rising over the mountains behind downtown San Diego, with the San Diego County Administration Building seen lit in the foreground. This is actually just a small portion (about 5%) of a huge panorama stretching the entire length of the San Diego City Skyline which I have just completed and will share in a few days. It is also the second in a series of new images I have made of the San Diego city skyline and rising full moon, including several very large, high resolution panoramas, including yesterday's post "Full Moon Rising Over San Diego".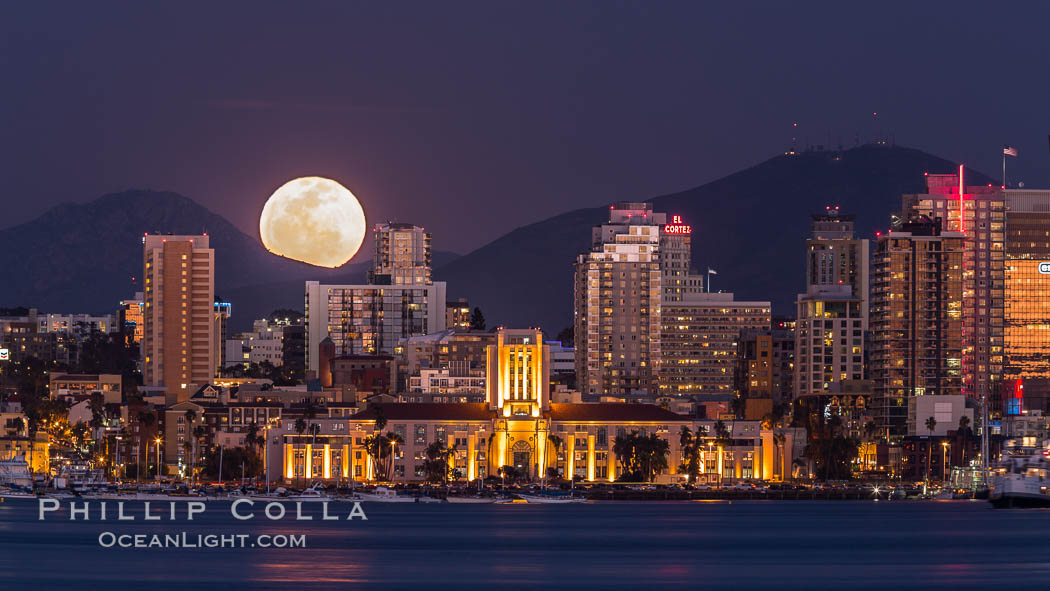 Full Moon rising over San Diego City Skyline, viewed from Harbor Island
Image ID: 29121
Location: San Diego, California, USA
If you like this, please check out more of my San Diego City Skyline photographs. Cheers and thanks for looking!