We made several loops over downtown as the sun dropped to the horizon, eventually passing by the San Diego Covention Center. It is really a big facility and looks quite different from the air than when I have seen it from the entrance near the Gaslamp District. Just a few seconds after the photo below was made, I took a nice photo of Petco Park just a short distance away (as the crow flies).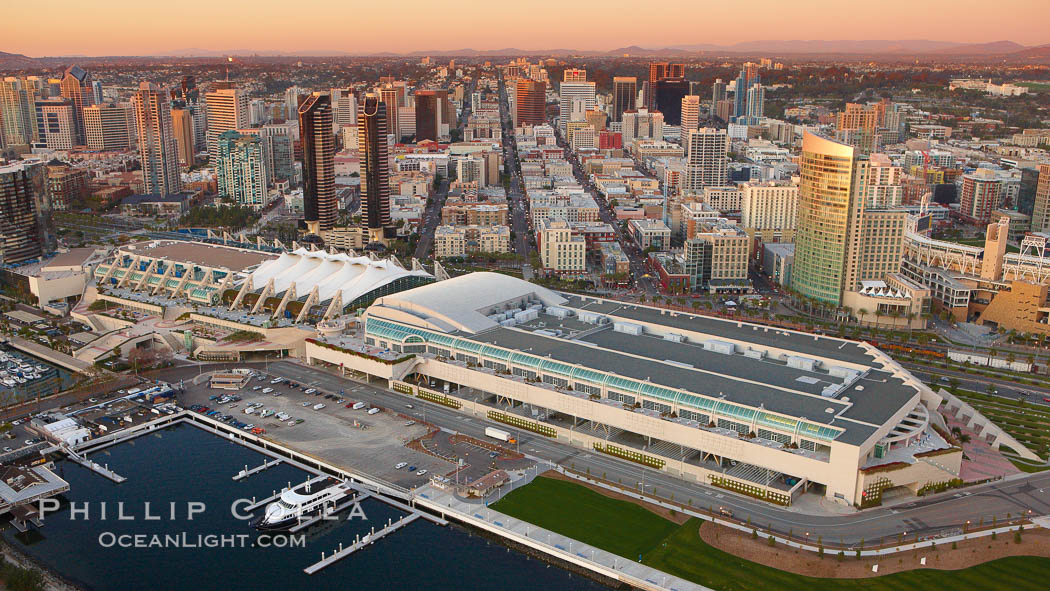 San Diego Convention Center, located in the Marina District of downtown San Diego. Built in 1989, the San Diego Convention Center offers 525,700 square feet of exhibit space. It is noted for its distinctive "sails" made of Teflon-coated fiberglass suspended over the central exhibition hall, aptly named Sails Pavilion.
Image ID: 22290
Location: San Diego, California, USA
See more Photos of San Diego.