When I visit Monterey I always make a stop by the Monterey Bay Aquarium. Always. My kids love it, and I can get a better look at some of the undersea life by visiting the aquarium than if I went to the hassle of actually diving. (I used to dive in the cold waters of Monterey, but am now a wuss and … you get the picture.) The Monterey Bay Aquarium is one of the finest aquariums in the country. This sea nettle jellyfish (Chrysaora fuscescens) is beautifully lit in one of the Outer Bay jellyfish tanks at the Monterey Bay Aquarium.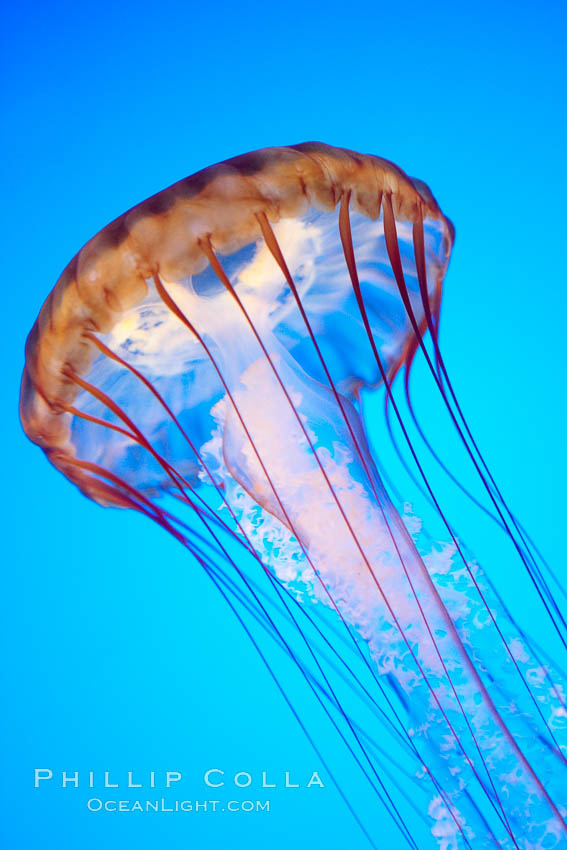 Sea nettle jellyfish.
Image ID: 21511
Species: Sea nettles, Chrysaora fuscescens
I made this shot using some tricks I know for making good photos in an aquarium setting, hand held with no flash.
See more of our jellyfish photos