To add to my description from yesterday about the pelican entangled in a plastic bag, here is another view of the brown pelican (Pelecanus occidentalis californicus) entangled in a plastic grocery bag. I did consider making a grab for the bird (gently of course), hoping I could restrain it long enough to pluck the bag off its neck, but the pelican's location on the bluffs made it nearly impossible to reach.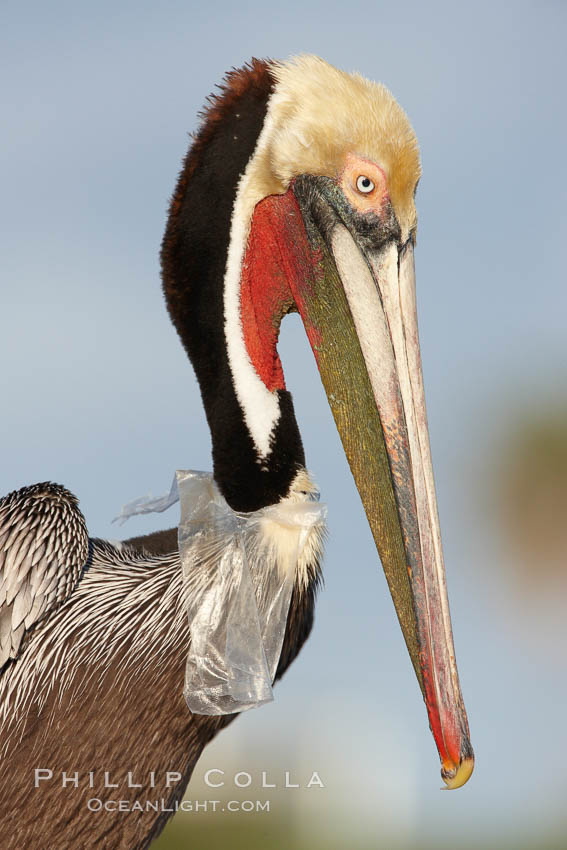 A California brown pelican entangled in a plastic bag which is wrapped around its neck. This unfortunate pelican probably became entangled in the bag by mistaking the floating plastic for food and diving on it, spearing it in such a way that the bag has lodged around the pelican's neck. Plastic bags kill and injure untold numbers of marine animals each year.
Image ID: 22561
Species: Brown pelican, Pelecanus occidentalis, Pelecanus occidentalis californicus
Location: La Jolla, California, USA
See more brown pelican photos as well as our Guide to Photographing Pelicans in La Jolla.