My good friend and diving partner Skip Stubbs recently returned another trip to Guadalupe Island, Mexico. Skip shot some nice still photographs in addition to his usual video footage. They make me long to be back down at the island again. Skip comments:
After an unfortunate 4 year hiatus, we got back to my favorite place for 7 more days of exploration of the underwater scenery and creatures around this fantastic island on the San Diego dive boat Horizon. We had a very nice group of folks from California, Washington state and Illinois, including the three top officers of Alacosta divers, the oldest dive club in the bay area, but we missed having Phil along. We had good looks at bottlenose, tuna, and the ever present wonderful Guadalupe furseals during our diving.
I spent most of my time concentrating on video, but did manage a few acceptable still photographs while underwater. This was the first time I took my topside camera and I really had a great time attempting to capture topside images. It was great to get back and see all my furred and other friends, and we plan to return in July next year. Can't wait.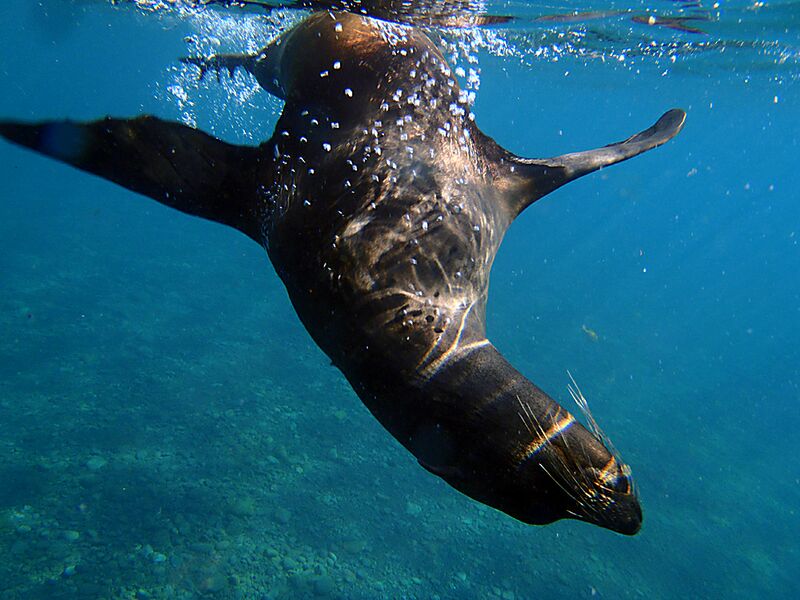 Skip's images from the July 2010 Guadalupe Island diving trip are here.